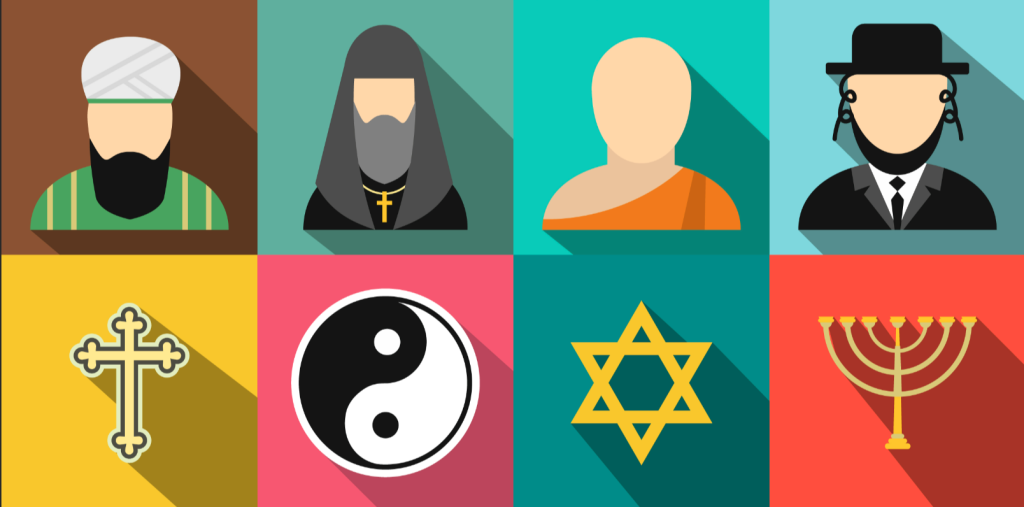 Renunciation is the pathway to our deepest longing, says Zena Hitz
A Philosopher Looks at the Religious Life by Zena Hitz. Cambridge University Press, 2023. 150 pp., $12.99
Writing about religion might be the quintessential example of the old chestnut that there is simply no way to "please all of the people all of the time." So it is a surprisingly tall order to try. In this short book, Zena Hitz sets out to offer a "universal" explanation of what draws people to those 24/7 forms of religious life we perhaps associate most with monasteries and convents but that encompass many other forms of service-oriented "new communities" or "lay movements," such as Madonna House, where she lived for a time.
Drawing on her own first-hand experience as well as her self-described "promiscuous" use of sources from novels and films to works of philosophy and theology, Hitz seeks to answer the two main questions that she thinks we should consider when trying to understand the religious life as lived, either individually or in communities, by everyone from saints to desert fathers to missionaries: "What does it mean to renounce everything to follow Christ, or to live for God alone? And what could attract someone to such a life?"
Hitz starts this meditation with an introduction that lays out renunciation as a central tenet of those who end up devoted to religious life in a way that goes beyond what she calls the "lukewarmness" of more "ordinary Christians" who do not share the same around-the-clock, lifelong, and unconditional commitment. The crucial twist is that renunciation, which might at first blush seem grim and all about deprivation, especially given our age's celebration of freedom of choice in all realms, is the real path to happiness. The ensuing chapters lay out why, according to Hitz, this is so.
"The Call" (chapter one) argues that those leading the religious life (the book expressly focuses on Christian traditions) perceive "the transience of things" and respond to a common human yearning for the permanence of people and things we care about—but whose existence by definition cannot endure, given the realities of time and death—by dedicating themselves to something that can endure. They are "men and women in love" with "God as transcendent and eternal." The basic fact that everything in the end will "turn to dust" rules out the permanence we crave and fills our world with "things we cannot have." "Blessed Are the Poor" (chapter two) argues, in another twist, for the actual "attraction of poverty" Hitz deems embedded in religious life: not only helping the poor but renouncing one's own money and possessions allows for "living in truth and the encounter with a loving God." Only by ridding oneself of all competing motives—sources of corruption, to Hitz—do individuals face the reality of their inner moral state, including their selfish desires, renounce worldly temptations and distractions, and find God, whose love more than makes up for it.
"Intimacy with God" (chapter three) and "The Family of Humanity" (chapter four) claim that Christian charity directly answers this fundamental reality of change and loss: The most important commitment is not that "special love" for, say, a spouse or one's country but rather love for God, neighbor, and even enemy. Observing practices such as celibacy, solitude, and periods of silence allows for "the stripping away of illusions about oneself" and communion instead with God. Placing communal endeavors on behalf of the needy front and center does this too.
In "Abandonment and Freedom" (chapter five), Hitz describes the endpoint as total surrender to God's will, death of selfish desires and dreams of mastery, and acceptance of human weakness and helplessness in the face of the divine. She offers, in illustration, the controversial statements of a nuclear scientist who lived through the bombing of Nagasaki, as he was working in a cement building while everything all around was destroyed. Takashi Nagai saw the nuclear holocaust as a "noble" and "splendid" way the hand of divine fate had worked, "dispelling the darkness of war and bringing the light of peace." Those who would object then or now to Nagai's "embrace of the bombing of Nagasaki as an instrument of grace" Hitz dismisses as unserious (secularists or merely "lukewarm" Christians) about what abandonment to a benevolent God's will entails taken to its logical extreme. Since this is just one take on the age-old question of how a good God can allow evil, such a famous lightning rod of theological disagreement, (even Nagai's own lifelong devotion to survivors belies the ostensible heartlessness of this phrasing), it is a curious end point to an inquiry into the supposed universal draw of the religious life.
The book does succeed in calling attention to some central questions and potential answers that might arise for those making a wholesale commitment to a religious life, ones that have perhaps broad, if not always universal resonance. For those not making such a commitment, it also addresses the inner struggles of the human person, which Hitz rightly sees as underlying realities to which the religious vocation speaks. For example, chapter three begins with a touching discussion of the painful premise that loving others sets oneself up for the possibility of the most excruciating loss. It is a book written from the heart and rooted in deep rumination on wide reading, careful observations, and first-hand experiences.
In interweaving personal experiences and scholarly observations, A Philosopher Looks at the Religious Life leaves readers with many open questions, as it intends to do. One of these, whether intentional or not, is why, if the book is the unequivocal celebration of the all-in religious life it seems to be, the author did not herself ultimately stick with such a mode of existence. Depending on the receptivity of each particular reader, the life Hitz praises may or may not ultimately sound appealing, so it would be helpful to know of any limits she might see when the tenets she lays out are taken to their logical consequences. One could piece together a subtle, though likely unintended critique of this particular approach to religious life as she portrays it based on some of the thinking she elaborates.
Hitz puts herself into the book as a kind of case study, laying out what she sees as her own flaws—certain prideful habits of thinking, mainly. She then goes a step further to deliver a sort of meta-critique in the sense of analyzing her self-analysis, adding a layer of self-criticism to suggest that even some attempts at whatever virtue she is discussing, and spirituality itself, can be mainly "performative." It is not enough, it seems, to live a religious life: It is vital at every step to ensure the purity of one's motives.
But on the question of desirable approaches to inwardness, as with the question of evil, people differ greatly over the practices of personhood that religion implies, requires, recommends, prescribes—and proscribes. This includes the proper place and nature of renunciation and self-denial, when it comes to both degree and kind. Terms like self-annihilation and purification rightly carry frightening historical baggage, from lighter-weight carry-ons like modern virtue signaling, naval-gazing guilt wallowing, and postmodernist pieties on the death of the self to the heavy freight of totalitarianism, political purges, and the suicide epidemic. Veering from one pole of self-obsession and self-indulgence to the other—complete self-abnegation and self-renunciation—can end up depositing the individual in the same place of malaise (or worse) where he or she began. Approaches to and experiences of renunciation, whether internally or externally—in recent memory, take the sorrows of isolation for many in the pandemic, for instance—can be just grim. What distinguishes those that lead to peace, love, truth, and joy? While people leading religious lives no doubt keen toward versions of virtue and varieties of self-discipline, we must keep front and center not just why they do but what for.
It is this former question of motive that ends up being the governing question of the book. In displaying such harsh self-criticism, Hitz no doubt captures an element of the experience of many people choosing this life, as the historical cases she marshals suggest. She points to the struggle with one's innermost desires and intentions as paramount. Winning that struggle means bringing one's motives into sync with—in essence by replacing them with—God's intentions. But does this focus on motive and intention place too much emphasis on means rather than ends?
A way to move beyond the focus on motive, or the realm of means, is to direct one's attention to ends. Regardless of living what is thought of as a formal religious life or living religiously in the world (a dichotomy we should question, as there are certainly those unable or unwilling to renounce daily devotions to family and friends living as close to the boiling point as any monk), religion might precisely refer to the realm beyond motive and means.
Hitz draws another, related dichotomy between ancient philosophy and Christianity that bears consideration in this light. She sees a stark difference between these vast traditions, countering an emphasis she sees in Aristotle on "self-fulfillment or self-actualization" to the "self-sacrifice" and humility of Paul's Christian views. For those from ancient theologians such as St. Augustine and Thomas Aquinas to modern philosophers Alasdair MacIntyre and John Milbank, however, Aristotle was a vital influence. These thinkers see Aristotle as a main source of fodder against instrumentalist thinking—thought processes centering on means, motive, intention, and other factors stalling transcendence of the self's dead-end of preoccupation with itself. 
Aristotle's view of the human person's ultimate goal, or telos as eudaimonia, well-being based on goodness, constitutes a main building block for the Christian notion of thinking of each person as an end in him or herself. Stopping at a consideration of one's own motives, whether one does or does not manage to overcome them, keeps one from experiencing self-transcendence in the glory of something higher yet hardly unattainable, eminently available to all attuned not to the imminent demise of all we hold dear but to what is here, now, which is everything. This includes all of our loves, in Platonic fashion beginning with those near and dear and pointing beyond.
Elisabeth Lasch-Quinn is Professor of History at Syracuse University and Senior Fellow at the Institute for Advanced Studies in Culture at the University of Virginia. She is the author of numerous essays and books including, most recently, Ars Vitae: The Fate of Inwardness and the Return of the Ancient Arts of Living (Giles Family Fund Recipient, Notre Dame, 2020), a study of ancient philosophy and modern culture.