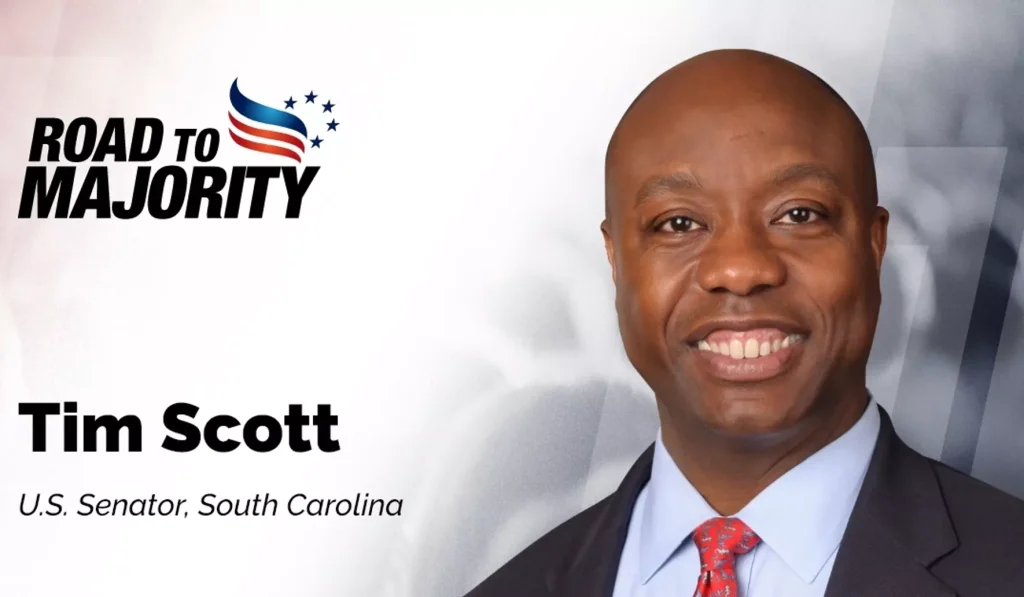 South Carolina Senator Tim Scott spoke at the Faith and Freedom Coalition's Road to Majority conference.
Watch:
It looks like Scott is going to run as Black conservative at a time when most conservatives believe that Democrats are dividing the country over race. This approach certainly distinguishes him from the other GOP candidates. Scott's candidacy and personal story suggests that African-Americans should not be seen as a unified voting block. In other words, the "Black vote" is much more complex than the pundits suggest.
Both Black conservatives like Scott and Black socialists believe that the "woke" Left is dividing the country based on race. Scott preaches against the "woke" Left's attempts to divide the country over race because he wants to win White people's votes and advance his conservative agenda. Black socialists are preaching against the "woke" Left views on race because they believe these views create division among working people and such division will weaken the ability of the working class to sustain a united front against corporate capitalism.
See all our Road to Majority 2023 coverage here.