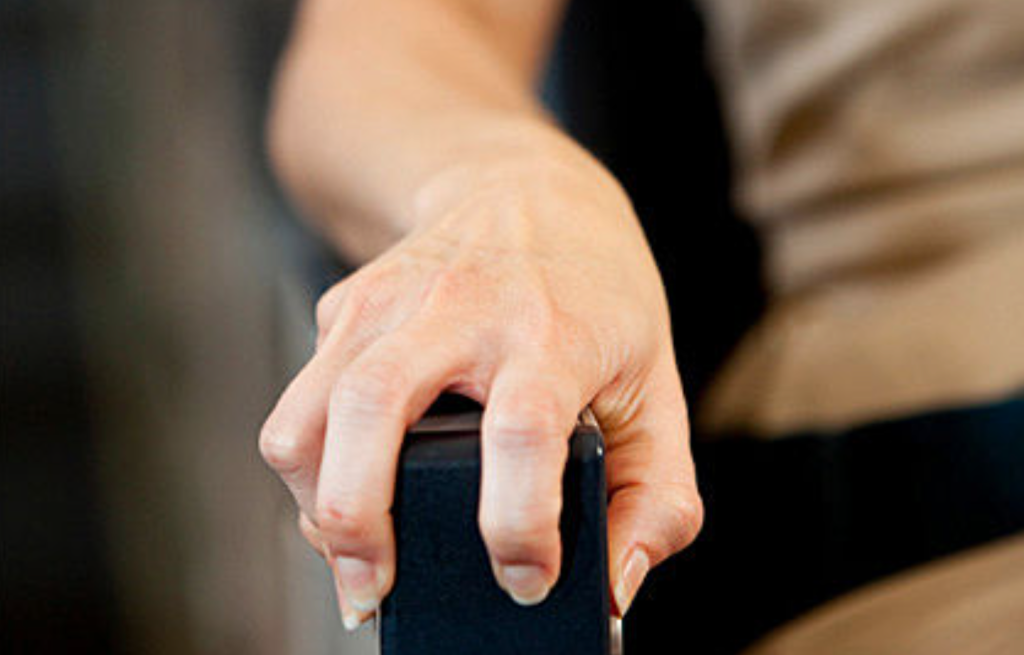 The sublimity—and absurdity—of air travel
High season for air travel is here. But flying looks scary lately. Early this year planes almost collided on the ground at airports in New York and Austin, Texas. In March turbulence killed one passenger and put another in the hospital. Turbulence usually is not a big problem for passengers, discomfort rather than a death sentence. Pressure, jet streams, or storms can be the culprits, but clear-air turbulence—a phenomenon pregnant with metaphor if ever there was one—is basically undetectable until the plane hits a patch. One minute all is smooth sailing, but the next finds the seatbelt light switched on and the aisles rocked.
It is more dangerous to ride in a car than it is to fly: That's the script reeled off to people afraid to board an airplane. It is statistically true. Like other statistical salves for the many rational fears we harbor, those numbers may miss the point. People afraid to fly usually are not just afraid of conclusive disaster, like dying in a crash. Such fear is also about what is entailed when everything goes right. Being nervous about hurtling through the sky in a metal tube is not reducible to worry that some mistake will bring about physical harm; it's about the tube itself. Something of this fear made my husband's Baptist grandmother opt out of our wedding, because, as she said, "I wouldn't fly for God."
Hurtling through the sky in a metal tube miniaturizes the most solid realities of one's life—home, neighborhood, country—and squeezes our bodies at the cellular level, lifts us up and deposits us somewhere without the reality-sustaining transition of showing the stretches between our departure and arrival.
Isn't it amazing?
My air-travel debut was undistinguished. When I was six or seven I rode a puddle-jumper from Pittsburgh after a family crisis. I had to use the airsick bag. Much later my siblings and I took up air travel in its democratized age, when flight, stripped of luxuries, became normal for normal people. My sister flew to college in the 1980s on People Express; my brother sent me on my first trip to Europe as college-graduation gift with the frequent flier miles he had saved up.
I have never been afraid to fly, except in the wake of September 11, which generated fears that were not really about flying. Still, fear of flying makes sense to me. Fear of flying is a rational response to being flung thousands of feet into midair, crossing distances at hundreds of miles per hour. One need not fear what might happen—crash, water landing, explosion—but can rationally fear what actually is happening. Flying is so far above the comprehension of most people who do it—and I don't mean just comprehension of the physics, which I don't understand either, but the phenomenon—that we passengers might only be able to bear it by behaving as though things aren't as they appear. Instead of confronting the existential shock of surviving suspension in the air, we distract ourselves. The cabin crew permits this fiction, I suspect, because while bored passengers can be obnoxious, it might be even harder to manage a plane load of people looking squarely at reality. After the obligatory safety lecture at take-off, attendants offer us snacks as to toddlers, pour drinks as at parties, encourage us to queue up movies and music to stick our attention on something.
Americans complain articulately about air travel: The seats are too small, the food is bad, the lines are long, the security process tedious. Systems foul up and cancellations wreck plans. Post-COVID, American air travel rebounded, with full planes once more even though for a while in 2020 many could not imagine ever again sitting cheek by jowl in enclosed spaces with a bunch of strangers. Return to air travel brought a return to its troubles. Summer 2022 airports were plagued with multifaceted breakdowns, lost luggage, and long delays due to short staffing and supply chain lapses. That warm-weather record was followed spectacularly by Southwest's winter woes, when system failures and storms left people stranded with canceled flights around Christmas holidays. When staffing is tight, pilots, flight attendants, and aircrafts are worked longer with less rest. Billy Nolen, the FAA's acting administrator, appeared before Congress earlier this spring to address the sorry safety records and customer complaints. The era of fun flying is over, industry analyst William McGee attests.
I'm not sure about that. The things that bother us about flight often address the quality of our diversions in the process. Some complaints are complaint-worthy. Airport-stranding and lost belongings matter. Still, it is ridiculous to be troubled with the accidental details of air travel without regarding the fearful accomplishment of it. It is absurd to waste our attention and energy on the foil-covered chicken casserole or the cramped seats when we see clouds spread like a carpet below us and azure above. Or when we not only see but inhabit a sunset ablaze with orange and purple. Or when both heavens and earth go dark and we see skeletons of the civilizations our fellow creatures have built, lighted roads approximating geometry, and occasional monuments, like Babel, trying to graze the firmament. When we see that from the aircraft window we may turn to novel or newspaper or feature film because we cannot bear too much reality.
Fear is a much more sensible reaction to flying than is boredom. Boredom is what has spawned the whole arsenal of diversions that airlines offer or allow to help us stand ourselves sitting still in the air.
But it is possible to fly comfortably without staring out the window contemplating human vulnerability the whole flight. Indeed, one can attend to the small perks of the pressurized cabin while keeping reality in view, one eye on in-flight entertainment and the other gazing out at the blue yonder. I think, here I am having a drink—at 20,000 feet above the earth. Here I am watching a silly movie—at 20,000 feet above the earth. Here I might take a nap—at 20,000 feet above the earth. I am doing this in company of mysterious humans from every tribe and nation, whom I will never see again, who have all agreed to pretend for a few hours that this situation is normal.
Landing safely on the ground should leave us astonished every time. Not that we doubt the skill of the pilot or the soundness of the machinery, but we should be amazed that we can do this, and that flight works to bring us where we end up. Amazed and grateful we should be, to seatmates who didn't talk too much or spill anything on us, or who were gracious if they did; to flight attendants who nudged us to good manners, who stacked roller boards neatly in overhead compartments like books on a library shelf, who thought to bring us food and left us to our amusements. All of it is amazing.
This habit of being, a disposition of amazed gratitude, is worth cultivating for its payoff after landing too. Even with both feet on the ground we are tiny creatures with a lot of sky around us, our very lives hanging on physics beyond our ken, creatures who spend much of our days in diversions—plus food and drink.
Agnes R. Howard teaches in Christ College, the honors college at Valparaiso University, and is author of Showing: What Pregnancy Tells Us about Being Human. She is a Contributing Editor for Current.