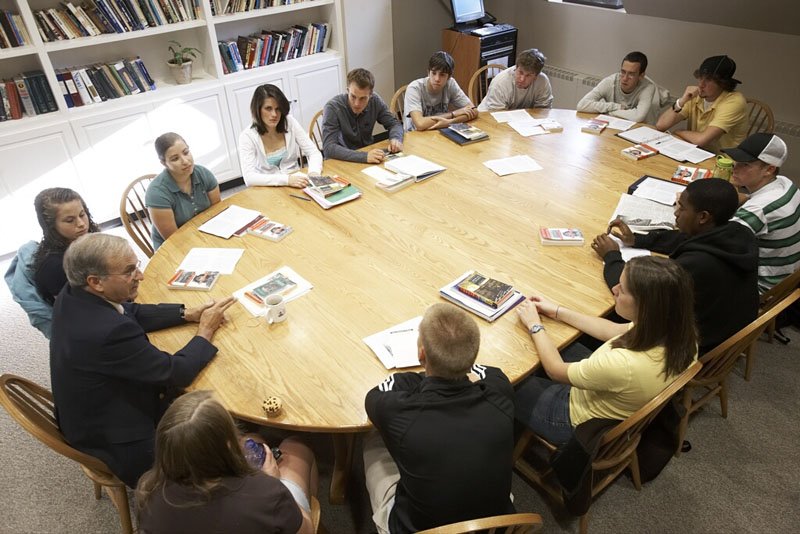 Here is a taste of Molly Worthen's piece at The New York Times:
Colleges should offer a radically low-tech first-year program for students who want to apply: a secular monastery within the modern university, with a curated set of courses that ban glowing rectangles of any kind from the classroom. Students could opt to live in dorms that restrict technology, too. We can work individually with students who have accessibility accommodations to find the best low-tech solutions for them (like turning off Wi-Fi, rationing screen time and deleting attention-guzzling apps).
I prophesy that universities that do this will be surprised by how much demand there is. I frequently talk to students who resent the distracting laptops all around them during class. They feel the tug of the "imaginary string attaching me to my phone, where I have to constantly check it," as Ms. Rodriguez, who took the monk class and Existential Despair, put it. Many, if not most, students want the elusive experience of uninterrupted thought, the kind where a hash of half-baked notions slowly becomes an idea about the world.
Even if your goal is effective use of the latest chatbot, it behooves you to read books in hard copies and read enough of them to learn what an elegant paragraph sounds like. How else will students recognize when ChatGPT churns out decent prose instead of bureaucratic drivel?
Most important, students need head space to think about their ultimate values. Contemplation and marathon reading are not ends in themselves or mere vacations from real life but are among the best ways to figure out your own answer to the question of what a human being is for — a question that is all the more pressing at a time when the robots soon may be coming for the white-collar jobs in medicine, law and finance that the secular intelligentsia treats as shorthand for personal fulfillment. To use the trendy pedagogical jargon, here are the student learning outcomes universities should focus on: cognitive endurance and existential clarity.
Colleges could do all this in classes integrated with general education requirements: ideally, a sequence of great books seminars focused on classic texts from across different civilizations. When students finish, they can move right into their area of specialization and wire up their skulls with all the technology they want, armed with the habits and perspective to do so responsibly. Risk-averse college presidents and deans, I'm looking at you: If you can't quite see starting this as a full-year program, try piloting it as summer school or a winter-break technology detox course.
Read the entire piece here. This is a great idea, but if we can't pull it off at a 2500 student Christian liberal arts college I am not sure if can be done at the larger university level.