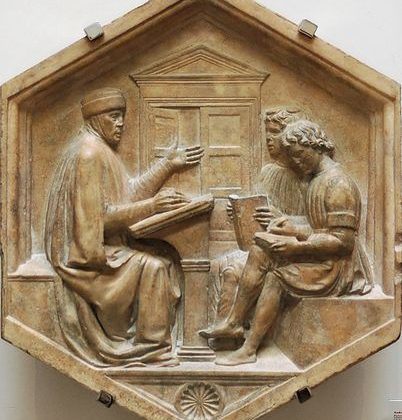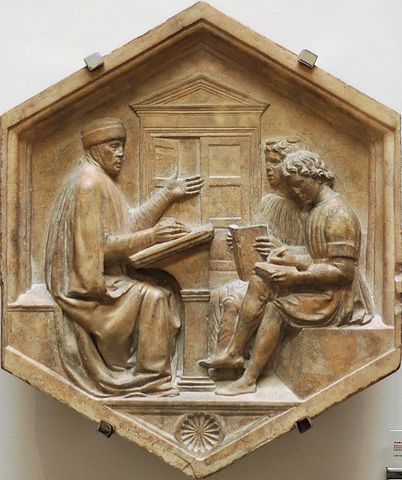 It happens every year, right around this time. Someone will introduce someone else to me as "an alumni of such-and-such." And I will cringe inwardly and, most likely, bite my tongue. The term "alumni," after all, is plural, and the person being introduced is most assuredly not many, but one. Or, in a similarly cringe-worthy manner, much too often I hear someone refer to a woman as an "emeritus" or "alumnus," using the masculine form to refer to a clearly feminine subject. I have been myself so incorrectly referenced on occasion. Strangely, I've never heard the opposite mistake—of calling a man an "alumna" or "emerita." The error only goes one way. But perhaps the award for the cringiest of all goes to the one time I heard someone refer to a group of faculty as "emerituses." Yeah, no. And the mere thought of someone out there talking about "alumnuses" right now is giving me hives. I suppose these are also the people who speak of "syllabuses." Yes, I've met them. I'm getting an eye twitch just thinking about it. The horror.
It feels overly aggressive to ruin the joy of this season by hijacking the conversation to become a basic tutorial in Latin grammar. People find grammatical corrections in their native tongue hostile enough—there is a reason the term "grammar Nazi" exists, hyperbolically equating the defenders of grammatical correctness to assassins of a different sort.
I do not want to be a total killjoy. And yet, correct grammar matters—the Romans certainly thought so, as this authentic historical documentary reminds us. This post, therefore, is that perfect compromise. No one ever has to know you read it. You do not have to publicly confess your sins of misusing Latin grammar in the past. All I ask is that you repent and, beginning with this graduation season, please use the Latin terms involved correctly.
There are two key concepts to keep in mind here. First, all Latin nouns have a gender. The correct endings of nouns reflect their gender (masculine, feminine, or neuter). And second, Latin nouns have a number (singular or plural), which is also reflected in the endings. Early Greek used to have a third option—the dual number—used only for talking about groups of two people. Present on occasion in Homeric poetry, it faded out of use fairly early on. It appears that the dual may have existed in early Latin as well, but we don't need to worry about it. On a side note, Hebrew kept the dual, which I find rather nifty. But we digress.
Confused? Here is your cheat sheet for the most commonly used terms:
Alumnus: a male graduate of an institution
Alumna: a female graduate of an institution
Alumni: an all-male group of graduates of an institution OR a mixed gender group of graduates
Alumnae: an all-female group of graduates of an institution
Emeritus: a male retiree from a position
Emerita: a female retiree from a position
Emeriti: an all-male group OR a mixed gender group
Emeritae: an all-female group
Let us conclude with this bonus public service announcement: The plural of syllabus is syllabi.