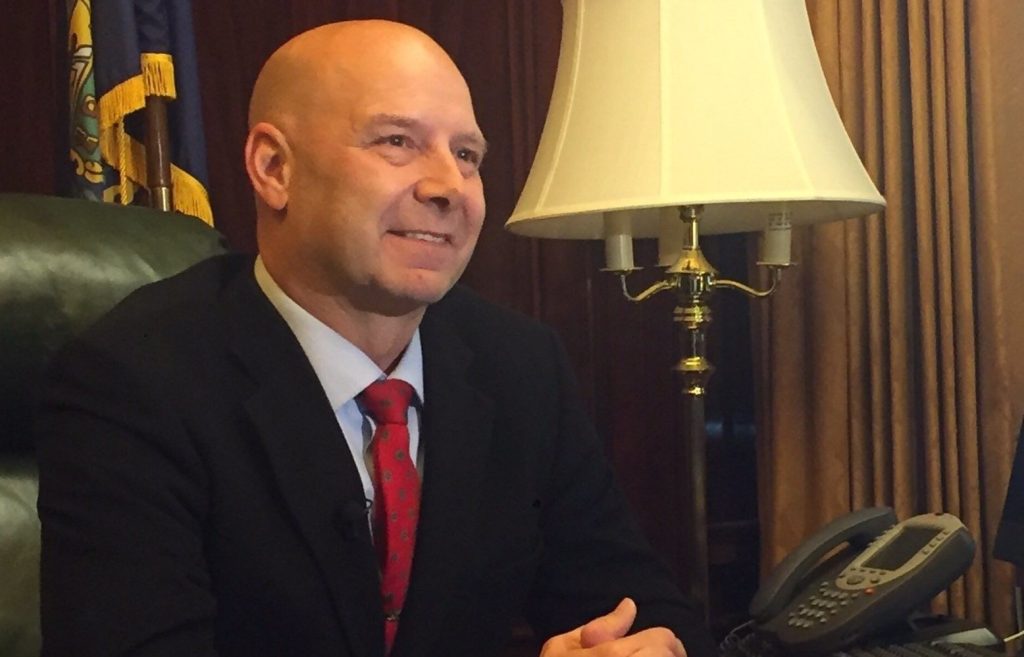 Last week the Pennsylvania state legislator and 2022 gubernatorial candidate teased us with the potential of a U.S. Senate run. Today he announced it is not going to happen.
Here is Holly Otterbein at Politico:
MAGA firebrand Doug Mastriano said on Thursday that he is not running for Senate in Pennsylvania in 2024.
"At this time, we have decided not to run for the U.S. Senate," he said, "but to continue to serve in Harrisburg."
Mastriano promised to support whoever emerges as the Republican nominee in the Senate contest. But he has signaled that he will continue to be a thorn in the side of GOP officials. During his announcement Thursday, which took place on Facebook Live, he complained for several minutes about the Republican establishment abandoning him during the gubernatorial election last year.
Mastriano and his wife, Rebbie, also said that their movement is not going anywhere — and that they will hold an annual conference for the grassroots.
"We're going to continue to grow our statewide network across the state in every county," said Mastriano. "We're going to continue to be relevant."
The announcement by the far-right state lawmaker will come as welcome news to Republican Party officials who were convinced that Mastriano would obliterate their chances of unseating Sen. Bob Casey (D-Pa.) and harm down-ballot candidates if he were the nominee. Mastriano lost the gubernatorial election last year by 15 percentage points.
Even former President Donald Trump privately told Republicans that he feared Mastriano would hurt him if they shared a ballot in November.
Republican state Rep. Russ Diamond took to Twitter on Monday to try to persuade Mastriano to stay out of the race. He posted a text message he sent to Mastriano earlier this year, in which Diamond said that him being at the top of the ticket "undoubtedly contributed" to Republicans losing the state House in 2022.
Read the rest here.