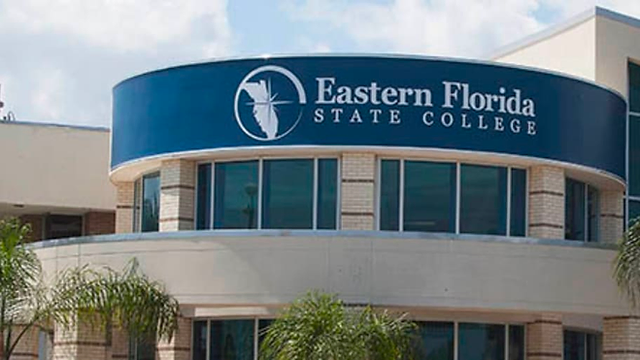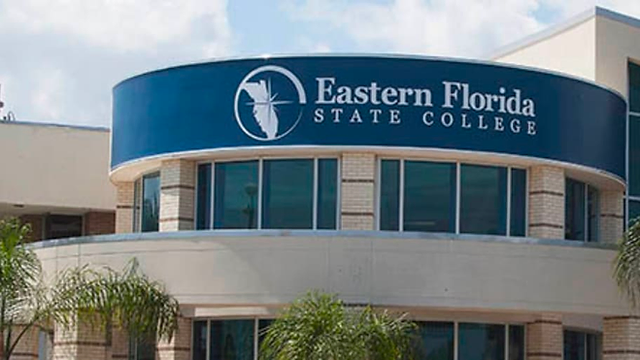 On April 22, 2022, Florida governor Ron DeSantis signed House Bill (HB) 7. The "Individual Freedom" bill:
Provides that subjecting individuals to specified concepts under certain circumstances constitutes discrimination based on race, color, sex, or national origin; revising requirements for required instruction on the history of African Americans; requiring the department to prepare and offer certain standards and curriculum; authorizing the department to seek input from a specified organization for certain purposes; prohibits instructional materials reviewers from recommending instructional materials that contain any matter that contradicts certain principles; requires DOE to review school district professional development systems for compliance with certain provisions of law.
Read the entire text here.
Christopher Bryans is an adjunct professor at Eastern Florida State College where he teaches United States history and Western Civilization survey courses. In a recent letter to his department head, Bryans responded to HB 7 and the history wars in Florida. We publish that letter here with permission:
Teaching honest history today seems to be under threat. What has been generating this rising McCarthyesque tide? A series of laws in Florida and other states have redefined what history instructors are and are not to teach. The penalties for violating these laws could be severe and the fears they are generating are growing. My observations here concern what has emerged from the Right, although it could just as easily apply to the Left since similar restrictions on academic speech and freedom have emerged on both sides. In my view, these laws prompted by fears of "wokeism" in the academy are endangering serious study of history.
Make no mistake: As a conservative, I have issues with the way in which parts of Critical Theory and its derivatives have been uncritically accepted and used in all levels of education. I welcome efforts to deal with the real problems with many of its principles as they emerge. However, I feel that all that Florida's "anti-woke" laws have done is to replace one flawed ideology with another. I think of the song "Won't get fooled again" by the Who that was popular when I was in high school. In the song, the excitement of the Revolution and its changes has been replaced by the singer's uncomfortable realization that all that has happened is that one oppressive system has replaced another. Only the ruling powers have changed.
There's nothing in the street
Looks any different to me
And the slogans are effaced, by-the-bye
And the parting on the left
Is now the parting on the right
And the beards have all grown longer overnight
Although I have no doubt that our government has the best interests of our schools, curricula, faculty and staff in mind, the opaque nature of some of its regulations governing the teaching of history are seriously flawed. What follows is not a comprehensive analysis of these new laws but some of my personal observations of a phenomenon that is gaining traction across the country.
Section 2 paragraph (4) (a) 7 and (b)
7. A person, by virtue of his or her race, color, sex, or national origin, bears personal responsibility for and must feel guilt, anguish, or other forms of psychological distress because of actions, in which the person played no part, committed in the past by other members of the same race, color, national origin, or sex.
(b) Paragraph (a) may not be construed to prohibit discussion of the concepts listed therein as part of a larger course of training or instruction, provided such training or instruction is given in an objective manner without endorsement of the concepts
I believe I understand the intent of the law's framers. But what does "must feel personal anguish…. bears personal responsibility" mean? In my experience, most students regard issues of race and social justice as highly emotional and personal. Indeed, I stress that they must examine historical evidence and not judge events purely in emotional terms. Judging by the rhetoric on both sides of the intellectual divide, this skill is difficult even for us professionals to master much less our students. By and large many react viscerally to social and political injustice, present or past without a close look at the evidence for their case. My online discussions over the past several years bear this out.
When I teach lessons on racism, Jim Crow, or civil rights, I certainly want them to grasp the facts. But I want to do more. As far as is possible, I also want my students to "feel" what minorities felt during every era – to step into their shoes, into their times. This has worked well so far. But now, suppose a less mature student or one with political axes to grind perceives that I am holding them personally responsible for what took place? I, and my institution could be thrust suddenly into the media spotlight and must defend our actions. No one enjoys having their reputations and families exposed to the media attention similar to that which has already happened of late. The fact that such incidents are increasing all over the country does not make me feel confident that these conflicts will blow over soon, particular when similar legislation is being passed nationwide. Again, I understand the intent, but the law's vague wording makes it very likely that instructors at every grade level may soft-pedal their teaching to ensure that no misunderstandings will take place. Fear will replace honest inquiry. The mere inclusion of paragraph (b) has not nor will it preclude misunderstandings of discussions of complex issues as race. To purveyors of anger and hostility on both sides, truth, "the facts," and objectivity is what their side possesses and the other lacks. One reads or listens in vain for other voices. After all, we are objective – the other side (the "enemy") is not. The hostile climate of our civil discourse will be played out in our classrooms. In the end, the quality of instruction, our integrity, academic freedom, and our students will suffer accordingly. Indeed, the following paragraph demonstrates the difficulty in separating pure objectivity and interpretation at least in the way the law's framers have understood those terms.
1003.42 Required Instruction (2) (f)
(f) The history of the United States, including the period of discovery, early colonies, the War for Independence, the Civil War, the expansion of the United States to its present boundaries, the world wars, and the civil rights movement to the present. American history shall be viewed as factual, not as constructed, shall be viewed as knowable, teachable, and testable, and shall be defined as the creation of a new nation based largely on the universal principles stated in the Declaration of Independence.
Contrary to the historiographical perspective of the law's framers, all history is constructed. History does not come down to us in fully completed jigsaw puzzles. For years, I have worked very hard to help students understand the difference between history and the past only to find those efforts now potentially undermined by this statute.To help students think historically is to present them with facts that always must be sorted and interpreted. We know that information will often be interpreted in such ways as to emphasize some facts while ignoring others which is why there are hundreds of biographies of Washington or Lincoln. One cannot and should not include all the facts of a life or event. The best textbooks in the world must be selective, even in the facts that they include or they would be unreadable and probably not even portable! Too, perspectives and biases always lead to histories that are written with specific goals in mind. Even St. Luke in the New Testament wrote with a specific purpose in mind (Luke 1:1-4). So did St. John (John 20: 30-31; 21: 24-25) And as we can recognize, the synoptic gospels differ from John's book in some of their content and emphasis. I'm sure that most Christians would not conclude that the gospel writers were writing "constructed" instead of "factual" histories as they saw them.
We know that some historical constructions benefit certain groups while leaving out others. I like to point out to my students how the common late 19th century histories of the Reconstruction era left out Black accounts and interpretations of that period. One can trace this glaring omission to the rise and triumph of Jim Crow in the South. It was also this misconstruction that led to the establishment of Negro History Week in the 1920s through the efforts of Carter G. Woodson, the father of today's Black History Month. The history of millions of Americans was deliberately withheld by that generation. In an April 1926 article in the Journal of Negro History, Woodson reminded his readers that it is easy to exterminate a people without a history. Ideas have consequences stretching beyond one's own generation. But will reminding my students of such lessons get me into trouble in the future since I seem to be holding them responsible for the sins of their parents?
I like to tell my students that history is like watching a baseball game. The number of "histories" of that game will be myriad – every player, every coach, every ump, every spectator will report the game from different perspectives. All of them will differ and yet all of them will be valuable. One cannot make up facts just as surely as one cannot create extra pieces of a jigsaw puzzle to suit one's taste. However, as any puzzle aficionado knows, pieces of puzzles often end up missing and one must often create a new piece based on how the surrounding pieces appear. Historians call that contexualizing. It involves interpreting the evidence; one may even have to admit that one's judgment as to the missing piece's appearance may be incorrect. But it is not the same thing as making up evidence or constructing history as the framers of the law seem to understand it. I do not wish to put words into the mouths of the framers of these laws, nor do I wish to impugn their motives. I merely wish to explore the harm they are capable of doing.
Sometimes the facts just aren't there; regardless, a good practitioner of history must apply the same skills natural scientists use: formulate a thesis, gather the evidence, draw the conclusions based on the evidence. Or, one can approach an event inductively: gather the evidence, test it, and then draw conclusions. This is what it means to "do" history, as I understand it. Few students I have taught recognize that history and the natural sciences have more in common than they have been led to believe. It's no wonder that so many students have come to hate history as consisting of nothing more than rote memorization of dates, events, and people in order to spit them out in a test and then dump them afterwards. It comes as a revelation to them to think of doing history. But will I now get in trouble for teaching students how to explore history in this fashion rather than the Joe Friday approach to history education – "Just the facts, ma'am?" Someone could report me for violating the law and they would be correct as far as the letter of the law but not in terms of the historian's craft.
Case in point: the Florida law now defines American history "as the creation of a new nation based largely on the universal principles stated in the Declaration of Independence." Although this is certainly true, that interpretation itself is a construction of history which emphasizes certain facts while leaving out others. It isn't incorrect – it is, however, incomplete. It reminds me of the controversy between the 1776 Report and the 1619 Project, both which oversimplify the story of our origins as a nation.
I notice that nowhere in the basic education requirements in the legislation do students learn anything about historiography. The fact that legislators framed their view of history as "factual, not as constructed" leads me to believe that the authors of this law themselves may not be fully aware of their own perspective. Their view of history is as reductionist as the philosophies these framers wish to eliminate from our children's education. And it does a disservice to the craft, to the citizens we wish to develop, and to every educator. We are better than that.
Meet the new boss, same as the old boss.