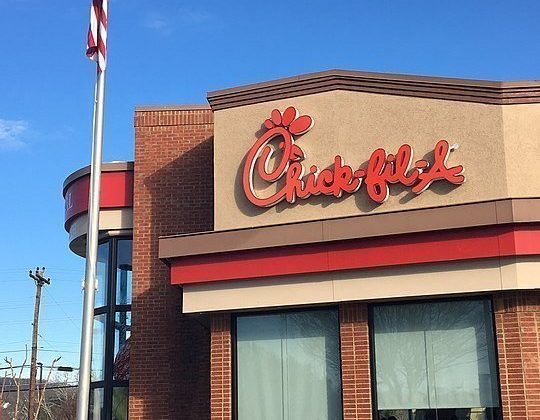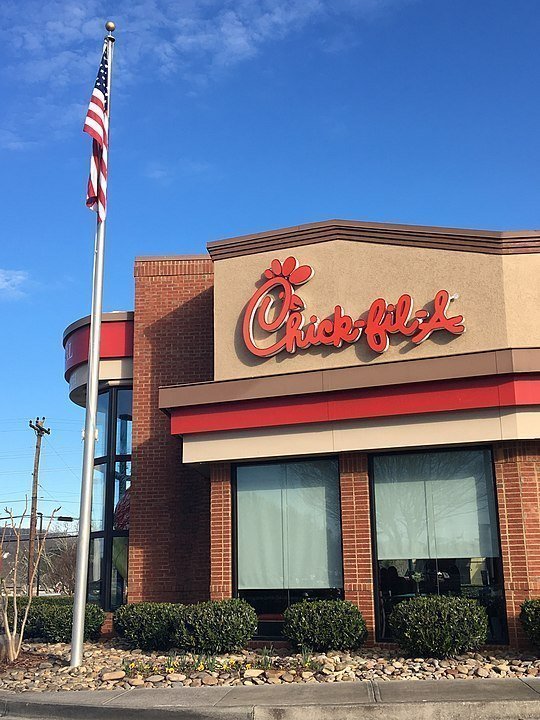 Atlanta has given much to the world, including both Waffle House and Chick-Fil-A. You can visit the original Waffle House, which is now a museum, over at 2719 East College Avenue in Decatur. It dates back to 1955. You can visit Truett Cathy's 1946 "Dwarf House" in Hapeville, when you're heading to the airport. The first official Chick-Fil-A opened in 1967 in the Atlanta Greenbriar Shopping Center. Each of these restaurants occupies a significant and distinctive place in American consciousness, but those places don't always seem to neighbor each other.
Waffle House is known for its all night whatever you can imagine. They are open 24 hours and they attract all kinds of people. They show us who we are at 3pm and at 3 am. Micah Cash has a recent book called Waffle House Vistas. In 2018, he went to a great number of the restaurants and came to the conclusion that "a Waffle House contains multitudes." Walt Whitman would certainly find some inspiration in a Waffle House and its celebration of the common man.
One way people talk about Waffle House is through the prism of ordering. People who enjoy Waffle House assess each other by asking what you typically order. They are probably curious about your hash browns. So, do you get them scattered? covered? smothered? capped? topped? country? People who go often know what it all means. It's a simple menu but some of the terminology can be mystifying for the uninitiated. People want to know because how you order your hash browns says something about you. (It says how you like your hash browns.)
Another way people talk about Waffle House is by talking about when you go to Waffle House. It's the best place for a hangover. Or it's the best place post-camping. Or it's the best place when nothing else is open. Or it's the best place when you don't want to overpay for diner food. Or maybe you just really like the hash browns. But unless you just work the late shift, almost every Waffle House trip involves a story. You are often going there after something. Something memorable. Something amusing. Something worth sharing. Not every restaurant so frequently offers a story.
Waffle House was able to capitalize on the charm of waffles and the lure of a well-managed breakfast place, but both Waffle House and Chick-Fil-A were part of the post WWII boom of fast food and franchising. The McDonald brothers began their restaurant in 1948 and Ray Kroc started McDonald's franchising in the early 1950s. Harry Snyder began In-N-Out Burger in 1948. Harmon Dobson began Whataburger in 1950. Harlan Sanders started selling Kentucky Fried Chicken a couple decades earlier, but he opened his first franchise in 1952. There was a quick service restaurant boom right alongside the baby boom.
Chick-Fil-A is also part of a tradition of chicken restaurants in America. Alongside KFC are Bojangle's, Popeyes, Church's, Zaxby's, and PDQ. At one point, Mahalia Jackson had a fried chicken restaurant. Nashville is the home of "hot chicken." In 2021, it was estimated that Americans eat about 8 billion chickens a year. Americans love chicken so much that we went through the "chicken sandwich wars" from 2019 to about 2021, when all of these restaurants were competing for the best chicken sandwich.
What sets Chick-Fil-A apart? Well, for one thing, Chick-Fil-A is "Jesus chicken." It is the product of a known-to-be-Christian company. It is chicken you can't buy on Sunday. It is chicken that comes with second mile service. It is chicken with associations that can make it seem virtuous or healthier than it is. The essence of Chick-Fil-A is their original sandwich. It is a piece of fried chicken, served on a bun, with a pickle. You can order it with waffle fries and a drink. They make and sell their own sauces. People love their milkshakes.
Stories about Chick-Fil-A are utterly unlike Waffle House stories. These stories center on something exceptionally nice or positive that happened—almost always because of an employee. Their workers will help you with your flat tire, walk you to your car with an umbrella in the rain, get you a refill without any hassle, and so much more. There are pages on websites devoted to stories about these employees. There are commercials about them. The employees are typically young and clean-cut. They smile all the time. And they never say "you're welcome," they always say "my pleasure."
In some ways, Waffle House and Chick-Fil-A seem far apart, but they exist in a kind of Southern harmony. In Ken Burns' Country Music documentary, numerous musicians talk about the relationship between "Saturday night" and "Sunday" morning. Carousing and causing trouble and defying the law—that's Saturday night. Church and Gospel and making your grandmother proud—that's Sunday morning. Maybe that's part of human identity generally, but it's definitely part of country music. And we can see Waffle House and Chick-Fil-A fitting into that same dynamic. There are times you go to Waffle House—maybe you've been out and up to no good, maybe it's the middle of the night, maybe only something "smothered" will satisfy your hunger. There are other times you go to Chick-Fil-A—maybe you're taking the kids to dinner after soccer practice, maybe you're just craving a peach shake in a Styrofoam cup. These aren't two different people, they're two sides of the same person. We like and need the one and the other.
There's another interesting way that Waffle House and Chick-Fil-A are linked. Both are safe harbors. People know that if they have a flat tire, there's a good chance that a Chick-Fil-A worker will help them with it. The U.S. government knows that if there is a natural disaster and Waffle House is in the neighborhood, people are in good hands. Waffle House has a disaster playbook and emergency teams. FEMA uses as "Waffle House index" to help assess areas of need.
What does it all mean? Quite a bit comes with our chicken and our hashbrowns. The places we eat help shape and shelter who we are. Waffle fries and Waffle House both help constitute our culture.