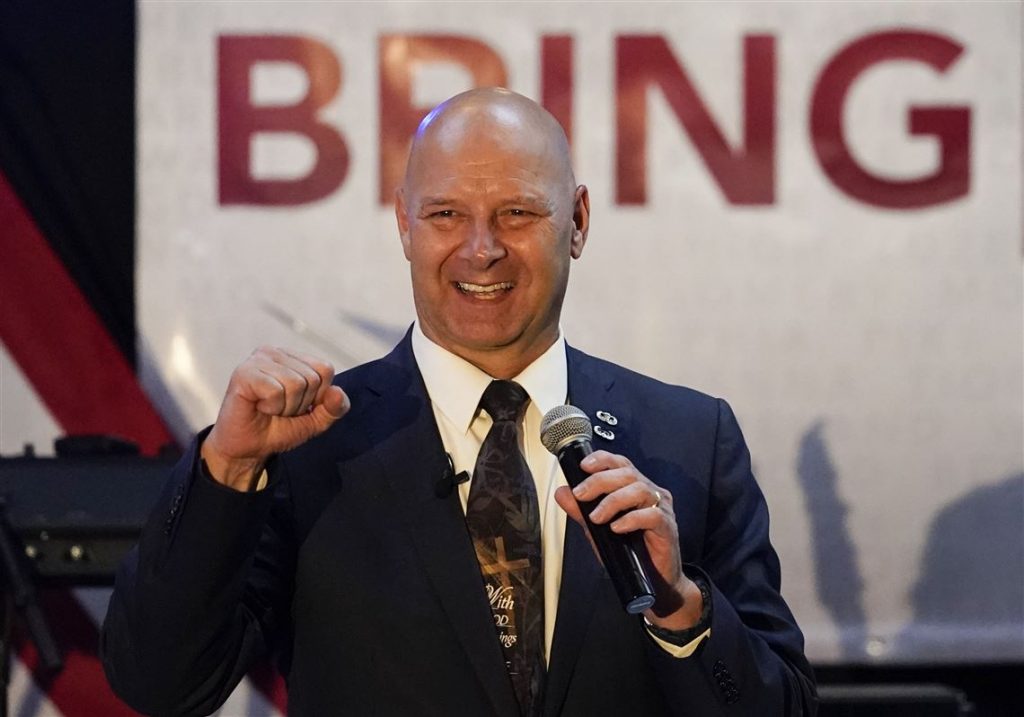 Here is Gilliam McGoldrick at The Philadelphia Inquirer:
State Sen. Doug Mastriano plans to make an announcement next week about the decision he has made on whether he will run for U.S. Senate, in what he teased as "crazy good news."
Mastriano (R., Franklin), an uber-conservative who lost his 2022 gubernatorial bid to Democrat Josh Shapiro by 15 percentage points and 800,000 votes, said Saturday at a Lebanon County event that he will disclose his decision about entering the 2024 primary on Facebook Live.
U.S. Sen. Bob Casey (D., Pa.) is up for reelection next year, and at least one other Republican, former U.S. Senate candidate and financier Dave McCormick, are angling to challenge Casey. Mastriano has been considering a run in recent months.
"If we do run for U.S. Senate, it's ours to lose in the primary," Mastriano said in an Inquirer interview at the "Walk as Free People" event in Lebanon County. "I don't think we can be stopped," noting his ongoing grassroots support around the state.
Mastriano made a surprise appearance at the event and was met with cheers from the crowd of 20 to 25 people.
"Our teams are alive and well in all 67 counties," Mastriano added. "People are ready to go. So we'll see you next week."
Read the rest here.
Mastriano lost the 2022 gubernatorial race to Josh Shapiro by nearly 15 percentage points. Does he really think he has a chance against Bob Casey?