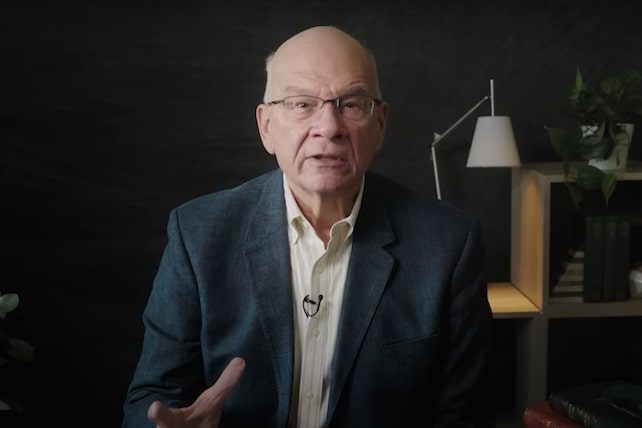 Here is his son Michael:
Here is Bob Smietana at Religion News Service:
He was 72.
Known for his brainy and winsome approach to evangelism, Keller founded Redeemer Presbyterian Church in Manhattan in 1989, and grew the congregation into a hub for a network of church across the city. His 2008 book, "The Reason for God: Belief in an Age of Skepticism," reached the New York Times bestseller list. His books have sold more than 3 million copies.
He had been under treatment for pancreatic cancer after announcing in June  2020 that he had the disease. On Thursday (May 18), Keller's son, Michael, posted a message that his father had been released from the hospital and would receive hospice care at home.
"It is with a heavy heart that I write today to inform you that Redeemer Presbyterian Church founder and long-time senior pastor, Tim Keller, passed away this morning at age 72, trusting in the sure and certain hope of the resurrection," Bruce Terrell, a leader of the Redeemer Leadership Network, wrote in an email announcing Keller's death.
"We are forever grateful for his leadership, heart, and dedication to sharing the love of Christ with others. While we will miss his presence here, we know he is rejoicing with his Savior in heaven," Terrell said.
Born September 23, 1950, in Allentown, Pennsylvania, Timothy James Keller grew up in a Lutheran church and later, in a congregation of a small denomination known as the Evangelical Congregational Church. His mother wanted him to be a minister. But like many college students, he lost interest in practicing Christianity while studying at Bucknell University, even though he was a religion major, according to a recent bibliography.  
Keller later recounted having a conversion experience as the result of being involved in an InterVarsity student ministry, where he learned to study the Bible from a ministry leader named Barbara Boyd.
"During college, the Bible came alive in a way that is hard to describe," he wrote in his book, "Jesus is the King." "The best way I can put it is that, before the change, I pored over the Bible, questioning and analyzing it. But after the change, it was as if the Bible, or maybe Someone through the Bible, began poring over me, questioning and analyzing me."
Read the rest here.
RIP