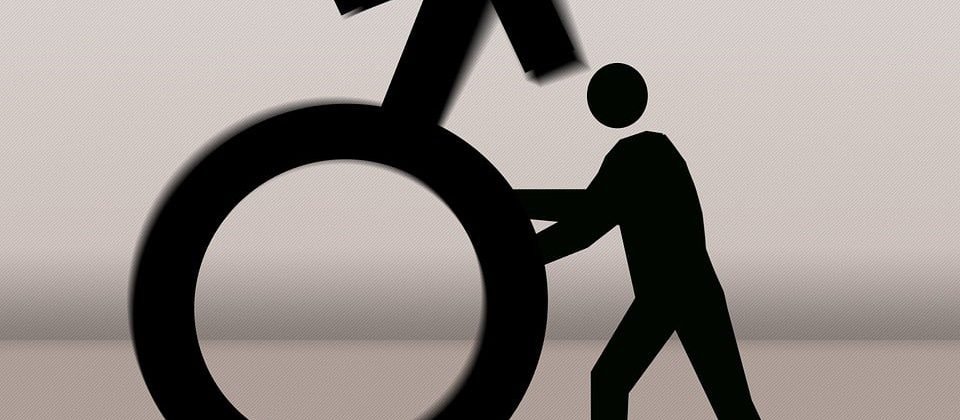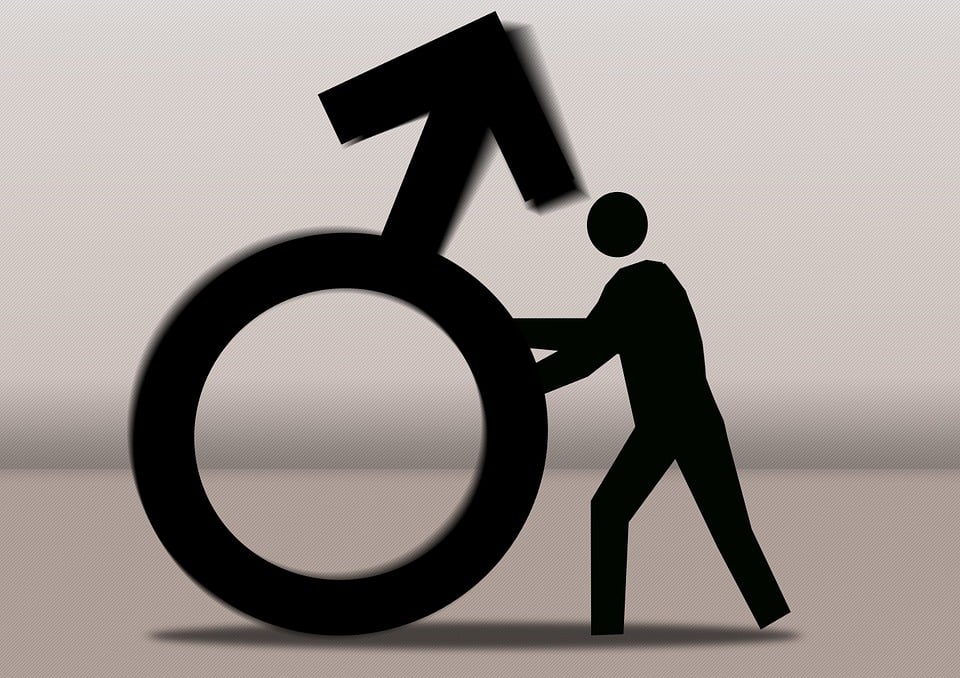 It's time to rethink the virtue of chastity
Non-Toxic Masculinity: Recovering Healthy Male Sexuality by Zachary Wagner. InterVarsity Press, 2023. 224 pp., $18.00
I can still vividly remember sitting around a campfire at a youth event as a preteen girl when one of the leaders decided to do one of those infamous "purity talks." No purity talk in the early 2000s was complete without a prop, and this one was no different. The youth leader pulled out a Snickers bar and asked anyone who wanted a bite to raise their hand. Several hands went up. He let one of the teens take a bite, then turned and asked if anyone else still wanted some. Fewer hands went up. He repeated this a few times, at one point even "accidentally" dropping the candy bar in the dirt. After the candy bar had been passed around enough times, there were no more takers. If you were in a youth group in the late 1990s or early 2000s, you can probably interpret the "parable of the candy bar" without my help.
Many books have been written in recent years about the damaging effects of the purity movement—a widespread evangelical initiative at the turn of the twenty-first century to bring premarital sexual abstinence to the forefront of teenage discipleship. The majority of books criticizing the movement have been written by women and, understandably, they tend to underline purity culture's negative effects for women and girls. This lopsided emphasis may create the impression that purity culture was harmful for women but neutral—or even helpful—for men. After all, the purity movement did include men in its message to save sex for marriage. Besides, it was in a sense "sex-positive" in presenting married sex as something wonderful and God-given. But in his new book, Zachary Wagner argues that purity culture was the proverbial ill wind that blew nobody—male or female—any good.
Wagner, like so many of the authors who have written about purity culture, is drawing on personal experience. Zachary and his wife, Shelby, are both millennials who came of age at the height of the purity movement. When they married in 2014 Zachary expected to see the promises of purity culture come true in his own marriage. While he had struggled with sexual temptation in the form of lust and pornography throughout his adolescence and young adulthood, he managed to make it to his wedding night a virgin and was committed to remaining sexually faithful to his new wife. This side of the altar what could go wrong?
What Zachary had no way of anticipating was how resurfaced sexual trauma from Shelby's childhood, combined with the shame and fear fostered in both of them by purity culture, would weigh down the couple's sex life. After five years of marriage and frequent intimacy, Shelby admitted to Zachary that she rarely actually wanted to be physically intimate. Her participation in their sex life was usually out of concern for his needs. Crushed but committed to his wife's well-being, Zachary had to die to his youthful expectations of a sexual partner who would enthusiastically bring all his adolescent fantasies to life. Instead, he began the long process of pursuing authentic intimacy with the living, breathing woman to whom he was actually married.
Along the way, Wagner began to interrogate the messages about sex that he had absorbed as an adolescent boy from purity culture "classics" such as Joshua Harris' I Kissed Dating Goodbye, and Stephen Arteburns' Every Man's Battle. He discovered that the advice in these books was woefully inadequate to address the sexual dysfunction he had been confronted with in his own marriage. His new book, Non-Toxic Masculinity: Recovering Healthy Male Sexuality, is the result of this process of interrogation.
Many conservative Christians today bristle at the term, "toxic masculinity," but I am old enough to remember when purity culture was only too glad to tell young women that the male sex was dangerous and untrustworthy. In fact, this message was routinely enlisted to scare teenage girls straight. As early as my preteens, I remember being mortified and disturbed to hear adults say that if a girl didn't dress modestly, men would inevitably "undress her in their minds." A youth pastor in a dimly-lit classroom conspiratorially assured us—a mixed group of teenagers—that "no matter what they say, all teenage boys want to look at pictures of naked women." Boys were thinking about "it" all the time, in every interaction with the opposite sex. By this point in my adolescence, I wasn't a stranger to sexual temptation myself. But I was assured that the sexual desire a woman feels couldn't compare to the overwhelming "need" for sex that men experienced all the time, and I believed it. According to purity "experts," boys and men seemed almost sub-human in their single-minded preoccupation with sexual gratification.
What I didn't realize at the time was that teenage girls weren't the only ones who were damaged by this depressing vision of manhood. Boys in Christian families and youth groups were being presented with a vision of themselves that reduced them to their sexual urges. For many, it was a devastating confirmation of their most shame-fueled fears. For Wagner, "the teaching that hyperactive and out-of-control sexual desire is an unavoidable part of being male is one of the most damaging messages of purity culture." While it may have offered young men the cold comfort that their individual sexual temptations were "normal," it also taught them to settle for a less-than-human view of self as "sex machines," which in turn leads to a less-than-human view of women as "machines for sex—objects of seduction toward sexual sin or the fulfillment of men's sexual urges."
The objectification of women that occurs within purity culture may be subtler than the sort that is openly celebrated in pornography, but once you see it, you can't un-see it. At one point Wagner shares the story of a time when Shelby made the mistake of wearing a sleeveless dress while serving on the worship team at church. A "concerned" elder spoke to the worship pastor, who in turn spoke to Shelby and told her that her clothing choices could "cause men to stumble." This common scenario shows just how acceptable it is in our churches for Christian men not only to sexualize women in their minds but to do so out loud. Wagner comments: "Some men think they don't objectify women, simply because they've shunned bikini posters, Game of Thrones, or porn magazines. However, the church elder who eyes women up and down to determine whether outfits are modest enough has also reduced those women to sexual objects."
This is not to say that purity culture fostered this toxic attitude in men intentionally. In fact, the purity movement presented itself as the righteous nemesis of male sexual toxicity, which it saw as stemming from secular forces like the sexual revolution, hook-up culture, and the "consequence-free" sex that came with the widespread availability of birth control. But purity culture failed to get to the heart of the issue. Wagner defines toxic masculinity as "a way of thinking, living and acting as a male that dehumanizes self and others." In other words, men's problem with sex is not a physical urge, the way their brains are wired, or "being visual." It is, rather, the perverse inclination to see another human being only for the sexual gratification they can offer. The problem with purity culture is that its shortcut approach to curbing teenage sex often relied on tropes that reinforced that same subhuman view of women, and of men themselves. In Wagner's view, nothing less than a program of re-humanization can reverse the damage.
I certainly wasn't the only one who sat through youth group talks in which lost sexual purity was compared to half-eaten candy bars, ripped-up twenty-dollar bills, chewed-up gum, or de-petaled flowers: They were everywhere, and they've shaped how my generation conceptualizes sex and abstinence. Retrieving the now-archaic terminology of chastity, Wagner reframes the conversation about lust and purity as progression, not preservation: "Purity culture framed our sexual virtue as something we have and then lose through sinful behavior. But centuries before sexual purity was a common way Christians spoke about this aspect of life, the church called believers to grow in the virtue of chastity . . . the healthy and holy expression of our embodied sexuality that is self-controlled, joyful, and honoring of ourselves and others. Like all Christian virtues, chastity is not something we're born with and then try to keep . . . [it] is a calling for all Christians, one that we grow into more and more as we mature."
This call to grow in the virtue of chastity is a far cry from the theatrical appeal of a metaphorical "battle against lust," in which the victor can expect to be rewarded with frequent and mind-blowing married sex, courtesy of his hot wife. The language of growth may not be particularly flattering or exciting, but it is a helpful and hopeful lens that I think men will find more serviceable in the long run. What is maturity, after all? It is the lifelong process of learning to recognize and correctly respond to the humanity of those around us. Babies naturally think only of their own needs and wants, but we don't expect them to stay that way forever. Just as the first flickers of empathy need to be nurtured and encouraged in children, male sexual maturation involves encouraging, developing, and reinforcing those early realizations that the sexual "other" is as human as they are. And this lesson will serve men just as well in marriage as in singlehood.
The language of growth also gives us reason to be patient with boys and men as they develop healthier thought patterns and habits surrounding sex. Like it or not, real life isn't like a Rocky movie. Sexual maturity is not going to be achieved in a two-minute montage to the tune of "Eye of the Tiger." Young men struggling with sexual temptation need to hear encouragement that lust, while common to their time in life, isn't an intractable element of their identity. While lust is frequently characterized as "every man's battle," Wagner encouragingly writes, "Many men don't spend their lives agonizing about and trying not to watch porn. Plenty of them simply move on with their day when they see a sexualized advertisement or a woman on the street wearing a low-cut top." Wagner doesn't pretend that it won't take some men effort to retrain their minds from seeing women as sexual objects, but respecting women and relating to them as fellow human beings shouldn't be seen as a preposterously unattainable goal. It should be seen as normal, mature manhood.
As a woman, it has been a joy to read a book by a man that so accurately identifies the problems with the traditional tropes about male sexuality without beating up on men or excusing them from responsibility. Non-Toxic Masculinity is the rare book that combines honest rebuke with genuine compassion. Men won't find flattery or promises of a perfect sex life in its pages, but they will find hope, understanding, and a renewed vision of their own humanity, as well as that of others.
Rachel Darnall is a freelance writer and student pursuing a Masters in Theological Studies at Westminster Theological Seminary. She frequently writes about gender, authoritarianism, and Christian freedom. She lives in the Boise, ID area with her husband Micah, their two daughters, and a border collie named after Dmitri Shostakavich.