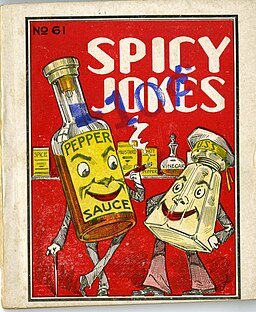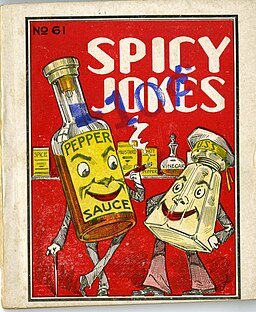 Who are the Americans? There are many serious ways to approach answering this question. But approaching it less seriously may also show us something. Americans are funny people, and not just metaphorically. They value humor and they almost all consider themselves to be funny.
Being funny is a very highly valued trait in these United States. We know the names of more comedians than we do surgeons. Almost any website you find will show that humor is a top ten trait people are looking for in a spouse. We watch "rom coms." What about straight up roms? No, thanks. We have "mom jokes" and "dad jokes"—the first about moms, the latter by dads (it's very unfair). We all know someone who really enjoys puns. And we also know someone who disdains puns. To some degree, we define ourselves by humor.
How serious is our commitment to being funny? It is considered one of the greatest indictments of our culture that there are certain things "you can't joke about" these days. What a nightmare. Things didn't used to be this way. Truly, think about how much comedy figures into our culture wars. It's a little shocking when we have so many other things to get upset about. Are we "losing our sense of humor?" Many people seem to think both that we are and that doing so is a harbinger of doom. Who wants to live in an America where you can't joke about everything? Apparently not many people.
The importance of humor in our culture can be seen in how unwilling people are to consider that they might not be funny. If an American makes a bad joke, they often deny it. "That was sarcasm." "That was a joke." As though no one recognized the attempt. People will claim their humor is on another level, that the people around them can't appreciate their humor—they will not confess to being unfunny. To be unfunny is so shameful that even in the awkward excuses surrounding failed jokes, other people will rarely state the obvious: "You aren't funny." Those would be very serious words indeed. They might even be fighting words.
We recognize that humor is tied to intelligence. A quick wit reflects a quick mind. Some of the smartest mouths are actually pretty smart people, even if they are annoying. And those who "don't get the joke" are widely recognized as missing some basic intelligence. One of the funniest things on social media is when someone reacts seriously to a satire account. Nothing makes you look dumber. To see this in action, check out the Three Year Letterman on Twitter. You won't be disappointed.
Valuing humor is not unique, but neither is it true of everyone everywhere. It's hard to imagine the Stoics enjoying good jokes. In the ancient Mediterranean, people valued "gravitas" and seriousness. In the New Testament, Jesus seems remarkably unfunny—though I have heard pastors attempt to demonstrate that he was hilarious. Such attempts fall on deaf ears. Some past societies didn't care much for humor, but it's not a modern invention. You have to at least smile reading The Canterbury Tales. Praise of Folly is legitimately funny. But such works were definitely culturally counterbalanced by recommendations like St. Benedict's, that laughter be altogether avoided. Outside the west, too, humor is neither always ignored nor always appreciated. Humor exists everywhere humans are in the universe, but its appreciation is not universal.
In America, it's almost a natural right to be able to laugh at everything. And we expect to be tempted to laugh all the time. Our popsicle sticks have jokes on them. Humor sells insurance and phone plans and makes someone like Ryan Reynolds incredibly wealthy. We are not altogether serious people. So much the better.
All things considered, our love of humor is somewhat charming. Life can be hard. Levity can help. Sure, humor can be used as a form of denial and it can be a distraction. But it seems like a positive thing that we consider our ability to provoke and experience laughter as a serious indicator. It's a "sign of the times" that Saturday Night Live isn't that funny these days. That's really kind of delightful. How can that not suggest something good about our baseline?
During the Depression, the Carter Family had a hit with their song "Keep on the Sunny Side." It wasn't about jokes, but it was about attitude. No doubt our love of laughter is closely related to the kind of optimism that has buoyed America through so many different eras. The thing about optimism is, even when it's unrealistic, it comes with a nice benefits package. Americans' love of humor may contribute to them being seen as immature and naïve by some other countries, but it's still good for heart health. Considering our heart disease stats, we really need to keep the jokes coming. So, if humor is part of who we are, it's a part we should appreciate.