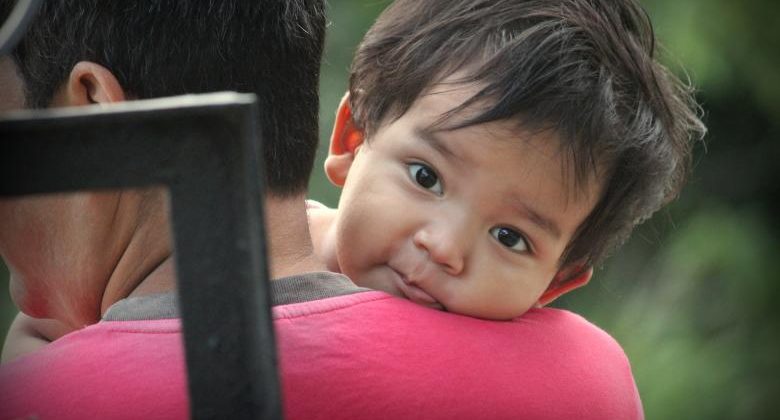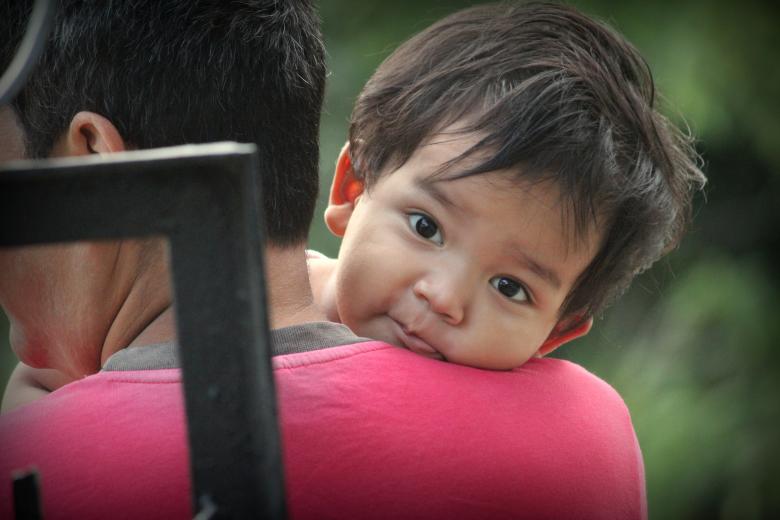 Parents who come from someplace else have a lot to teach everyone else
Parenting with an Accent: How Immigrants Honor Their Heritage, Navigate Setbacks, and Chart New Paths for Their Children by Masha Rumer. Beacon Press, 2022. 232 pp., $17.95 paperback
A new book of advice from immigrant parents—especially one that promises a fresh fix to a widely shared struggle—should fly off the shelves. I would expect right away to benefit from two kinds of advice. First, immigrant parents might offer comparative perspectives won from the customs of a different place. Second, by doing a hard task at an extraordinary level, they might instruct our ordinary doings. Raising kids in a place that doesn't speak your mother tongue brings to mind that quip explaining why Ginger Rogers is more impressive than Fred Astaire: It's all the same moves but done backwards and in high heels.
Masha Rumer may be too modest an advisor in Parenting with an Accent. Her book is less a guide to immigrant parenting than an account of herself parenting as an immigrant. She tells her journey from Russia to sunny 1990s California, and how the neat balance she achieved between old and new worlds got scrambled when she had kids. Her babies make her discover the desire to hand down a lot more of her culture than beet salad and Russian Santa Claus. Anecdotes from her life and those of other immigrants are intriguing but inconclusive since, as she admits, the way people come to America is so varied—rich, poor, refugee, student, family—that generalizations must fall short.
Readers who share Rumer's immigrant experience may find that the book rings true, but the audience readiest to profit is everyone else. Many Americans find childrearing difficult. American culture baptizes your babies into waters of an ever-moving choose-your-own adventure, you-do-you ethos fueled by commerce and stirred up by social media. Many parents have the flimsiest of tools to help them steer and protect kids through such waters. Parenting in a more meaningful way than the scramble to get out the door every morning or teeth-brushing before bed is like holding on for dear life to your child as riptides tug him out to sea—all while he tries to kick free of your grasp because it looks, you know, fun out there.
People from someplace else come supplied with an extra piece of equipment to test these waters and resist their currents. Some immigrants love the place they leave behind. Even if they find nothing superior about their home culture, though, and even if immigrants come from a place whose standards of dress or sex or cuisine seem worse in their eyes and ours, transplantation can enable strength because newcomers know things don't have to be the way they are here. Their children are something already because the parents come from someplace else.
That something is striking among the immigrant parents Rumer describes. Remarkably, almost none of the immigrant parents in Rumer's book struggle to compose an identity. They aren't figuring out who they are, they already are something. When interviewees introduce themselves, they are Russian, South Korean, Indian, Salvadoran, Chinese. Of course, those labels are not coextensive with all they are. Of course, persons weigh differently the component parts of identity. Translating and balancing are necessary exercises. Figuring out identity is not.
The key task the book sets before immigrant parents is not how to become (or help children become) American. That transformation is inevitable. Instead of worrying how a child will fit in, the puzzle is how to hand down some heritage. How much? By what means? An acquaintance from China quips that her children should "know that their ancient heritage is more than just eating Chinese food."
Because food and holiday customs can't carry the full weight of cultural transmission, Rumer designates bilingualism as the gold standard. Speaking English and one's home language fluently is a placeholder for the whole project of bicultural negotiation. Rumer is most nuts-and-bolts when addressing bilingual instruction, dispelling myths and surveying strategies for fluency in the old-world language. With this goal in mind, she investigates Russian dance classes, a French-immersion school, and Amharic lessons at a Coptic church.
Quickly Rumer discovers that it takes a community to raise a bilingual child. It turns out to be really useful to put your kid in a workshop or play group where other people speak that other language. Community means more than what Rumer illustrates, though: not only a means to reinforce fluency but constitutive of that end in the first place. Having a child speak Russian with the teacher and peers in a dance class is nice, but the reason for joining that dance class is a parent's prior membership in that community.
Language is not an entrance ticket but the confirmation of already belonging. It may be due to the anti-immigrant mood of our time that Rumer feels defensive about the charge that bilingualism impedes kids' learning. But to me, growing up bilingual looks like an obvious good by itself. As an added bonus, bilingualism fosters benefits prized in fashionable childrearing literature, like grit, resilience, and busy neural pathways. The ability to speak multiple languages appears easily superior to having just one.
Language learning deserves emphasis. But the book neglects history and politics as components of cultural transmission. Religion also figures into this project less substantially than one would expect. Sidelining these features is costly. Even when the past or politics are what drove immigrants to leave a place, or are what prevents their return, history can help immigrants' children trace their paths.
And yet Rumer may have written this book a few years too soon. The writer and interviewees predominantly focus on early childhood. Early years are formative, but the big challenges, and perhaps the resultant wisdom I'd prize from immigrant parents, might be yet to come. Middle school could be the start of a wholly other journey to a strange new place.
Rumer hints at the depth of loss some immigrant parents suffer, a pang doubly deep, as they feel distant from their children's experience by not just one remove but two: the gulf of knowing somewhere else as home and the rupture of departure and settling in as a stranger. In a lovely passage Rumer's mind strays to memories she perceives "as intensively as if they're still real," from "overnight train rides to the Black Sea and the scent of blooming acacia and potatoes with dill" to "ice over the Gulf of Finland glimmering beneath my kicksled." Not only will Rumer's son and daughter not grow up with that scent or glimmer, they also will not experience what it cost her to consign these things to memory alone.
Immigrant or not, parents may want more than to transmit to their children the cultural treasures they inherited. They may want their children to know them. For immigrant parents this may mean wanting to teach their children an appreciation of the place and culture left behind. Ultimately, it is here that always-American parents have a lot in common with moms and dads who come from other places. To many American children, parents' ways can seem weird and foreign. To many parents, their children seem to live in another world that bears little resemblance to the planet of their own youth. After all, the past is a foreign country. Immigrant parents at least have the advantage of being able to point to theirs on a map.
Agnes R. Howard teaches in Christ College, the honors college at Valparaiso University, and is author of Showing: What Pregnancy Tells Us about Being Human. She is a Contributing Editor for Current.