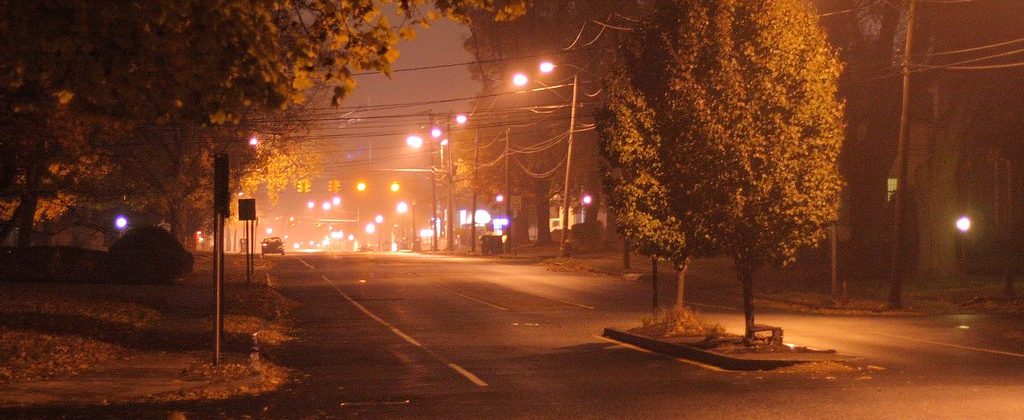 The quiet, creative magic of evening liturgy
The great nineteenth-century French writer Honoré de Balzac was a notorious night owl. Drinking coffee by the bucket, he is rumored to have regularly consumed an estimated equivalent of fifty cups in a twenty-four-hour period—although we can and should question who came up with this estimate and using what methodology. At any rate, we do know that, caffeinated to an extreme degree, Balzac for decades wrote at a maniacal speed through the night, cranking out a vast corpus of novels that became classics of French realism. Perhaps caffeine-fueled habitual sleep deprivation might explain some of the more bizarre plot lines he concocted. And most assuredly it contributed to his untimely death at the age of fifty-one.
Appropriately enough, I first learned about Balzac's intense writing regimen while in the midst of creating my own. It was the first semester of college, and sometimes staying up much of the night while guzzling dining hall coffee seemed unavoidable for getting increasingly longer papers done by the next day. In one lecture my French professor told the story about Balzac's daily schedule, complete with the warning tale of death-by-caffeine overdose. But as an eighteen-year-old, convinced of my own immortality, I was intrigued and perhaps took away the wrong lesson, at least for the time being. What if I could cut out sleep altogether? Just imagine how much more one could do with the extra hours each day.
I could never match Balzac's stamina, and it is probably for the best, especially if this means that I outlive him. But there is a surprising delight to being the only one awake in the house, and dwelling uninterrupted with one's thoughts and words. Memories and ideas somehow flow more vividly in those moments, in this proverbial dead of night that is anything but dead in the imagination. But then, people have long felt enthralled with nighttime and the sense that something about these hours under the cover of darkness is different, extraordinary, magical in some literal or metaphorical sense.
In his book At Day's Close: Night in Times Past, historian Roger Ekirch tells some of these stories—the funny, the strange, the deadly—of adventures and misadventures that people in Medieval and Early Modern Europe experienced under the cover of night. Contrary to our vision of quiet nights before the dawn of electricity, it was not unusual for neighbors to get together for impromptu parties in the middle of the night, interrupting sleep for a couple of hours of lively social activity. And of course night has always been the favorite time of criminals. Night too is the time when most babies are born, but also the time when most deaths occur.
Writing in the wake of the demise of the Soviet Union, Lyudmila Petrushevskaya has a different picture of nighttime in her novel The Time: Night. In this story, we see nighttime experienced through the agonizing thoughts of a mother whose now grown children's lives are utter disasters, and she is trying to help her daughter parent her children, born out of wedlock. Night to her is the only time when she has leisure to process her personal grief and its place within the wreckage of a country that has irredeemably devastated its people's lives, all in testimony of lies imposed from above but never fully believed by anyone. Chaos, hopelessness, and expectation of worse things to come dominate this mother's sleepless nights. And yet even during these nights she looks lovingly upon her sleeping grandchildren, and sees vivid visions of her own children when they were young and innocent and seemed to have so much promise ahead.
Petrushevskaya's writing, especially in her short stories, draws richly on Greco-Roman mythology, seamlessly interweaving it with Slavic folklore and fairy tales. Helen of Troy is reborn as a modern woman. Another woman believes that she is married to Poseidon, the Greek god of the sea. And a man's soul is mysteriously split between two worlds. Nights and days sometimes become confused in these stories, as does life and death. Living, breathing, and writing in a dying country that we now know failed to be reborn out of its ashes as some sort of post-modern phoenix, Petrushevskaya has become a prophet who is only able to testify to the failure of reality to make any kind of sense, by day or by night.
Meanwhile, on another night three-thousand years ago, a watchman paces atop the palace roof, keeping an eye for a fire from a distance, part of an arranged relay of such night-time beacons that would announce the fall of Troy. After a year of keeping vigil night after night, the watchman is overjoyed to see the long-awaited beacon announce the good news. Little does he know his king's homecoming will be an occasion for a bloodbath and the unleashing of horrific family curses. That, at least, was how the fifth-century BCE Athenian tragedian Aeschylus imagined these mythical events transpiring.
I have had my own night-time vigils with fictional companions that from our time spent together seem so real. Aeschylus' Oresteia, in particular, keeps drawing me in, year after year for decades now, enticing me each time to ask questions that had not occurred to me before. As a twenty-three-year-old military historian, it prompted my dissertation topic on common soldiers who dared to criticize their commanders in wartime. Reading the Oresteia as a mother almost twenty years later, I find it fertile ground for thinking about the problematic Greek visions of motherhood and the similarly tragic devaluing of the work of mothers in modern America. Are mothers even parents? The trial that concludes Aeschylus' trilogy decisively answers no. The father of a child is the only true parent. A mother is merely a stranger providing a temporary internal storage facility to bring the child to life.
The hours of my daytime belong to the infinitely mundane activities that make up the privileged twenty-first century life. Work of various sorts must be done. Children must be cared for and educated. There are errands to run, meals to prepare, dishes and laundry to clean. These activities can become the liturgy of the ordinary as Tish Harrison Warren has dubbed them. But nighttime is different. It is at night, with its quiet and its lack of regular demands, that creative activity can freely exist, unfettered by all except one important human limit: fatigue. But when one can overcome that fatigue for a little while—cue some coffee—the liturgy of nighttime thought and creativity is profound, extraordinary.
The clock strikes midnight. Or, rather, I see the number change in the bottom right corner of my computer screen. I get up from my desk, incongruously wedged in a tiny alcove in my children's play room, and walk down the hall to look in on my sleeping daughter, her curls messily fanning her pillow, her favorite stuffed doll clutched in her arms. Then I go downstairs to the kitchen, and brew a cup of tea.
Nadya Williams is the author of Cultural Christians in the Early Church (forthcoming November 2023 from Zondervan Academic). Her next book, Priceless, is under contract with IVP Academic. She is Book Review Editor for Current, where she also edits The Arena blog.