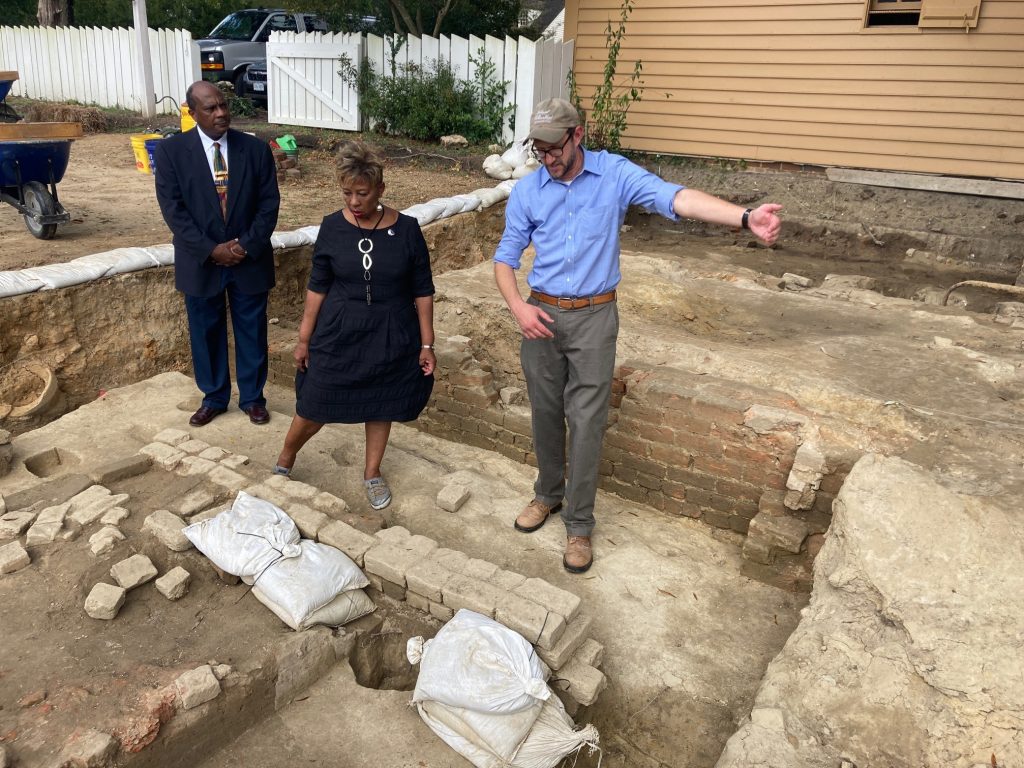 Some on the right believe that Colonial Williamsburg's commitment to telling the full story of the 18th-century city means that the world's largest living history museum is going "woke." I would argue that Colonial Williamsburg is trying to tell a story about a very diverse early American town. If you want to understand how Colonial Williamsburg's approach to telling its story has changed over time I recommend listening to our interview with Alena Pirok, author of The Spirit of Colonial Williamsburg: Ghosts and Interpreting the Recreated Past.
In the meantime, here is a taste of Jennifer Schuessler's piece at The New York Times:
After decades of declining attendance and financial instability, the Colonial Williamsburg Foundation, the private entity that owns and operates the site, is rethinking not just some of its structures, but also the stories it tells, adding or expanding offerings relating to Black, Native American and L.G.B.T.Q. history.
And it's doing so amid a fierce partisan battle over American history, when the date "1776" — emblazoned on souvenir baseball hats on sale here — has become a partisan rallying cry.
Some conservative activists have accused Colonial Williamsburg of going "woke," a charge also lobbed against Monticello and Montpelier, James Madison's home. But Cliff Fleet, a former tobacco executive who took over as the foundation's president and CEO in early 2020, firmly rejects it.
Fleet describes his approach as leaning into Colonial Williamsburg's longtime mission of presenting "fact-based history," grounded in rigorous research.
"That's true to our brand," he said. "Everything is going to be what actually happened. That's who we are."
Recounting "what actually happened" is no simple matter, as any historian will tell you. But when it comes to the state of contemporary Colonial Williamsburg, some facts speak powerfully.
In 2021, the foundation raised a record-breaking $102 million, up 42 percent from the previous high in 2019. To date, it has collected more than $6 million for the excavation and reconstruction of the First Baptist Church, home to one of the earliest Black congregations in the United States (founded in 1776), and more than $8 million for the restoration of the Bray School, which educated free and enslaved Black children in the 1760s and '70s.
Those projects have won support across the political spectrum, including from Gov. Glenn Youngkin. In February, the governor — a Republican who on his first day in office signed an executive order banning the teaching of critical race theory and other "inherently divisive concepts" in public schools — spoke at an event for the Bray School, citing the need "to teach all of our history, all of it, the good and the bad."
For some longtime Williamsburg-watchers, the institution's leadership has deftly steered through today's choppy political waters by staying true to the past.
Read the entire piece here.