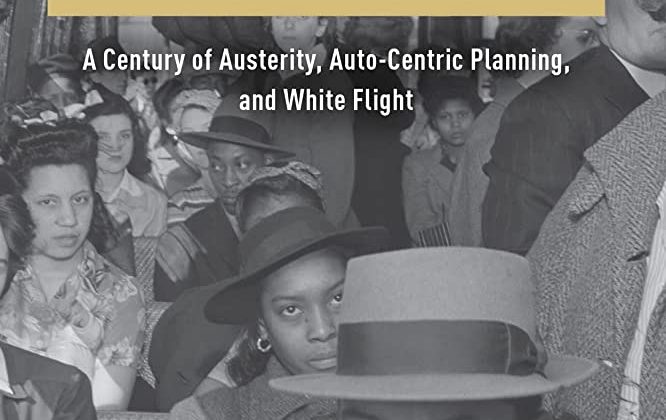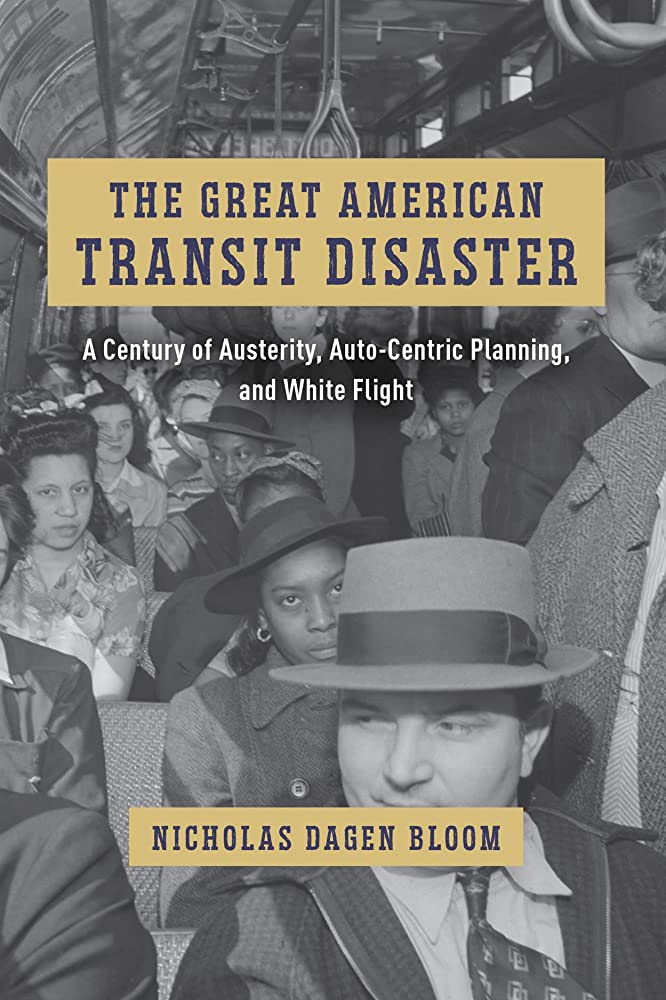 Nicholas Dagen Bloom is Professor of Urban Policy and Planning at Hunter College. This interview is based on his new book, The Great American Transit Disaster: A Century of Austerity, Auto-Centric Planning, and White Flight (University of Chicago Press, 2023).
JF: What led you to ​write The Great American Transit Disaster?
NB: I have been a transit rider for decades, and like most riders, I have concerns about the quality of service available based on my experience. Also, what happens over time to organizations like transit agencies in cities and regions says a great deal about broader trends in American history, including urban decline, suburban sprawl, and race relations.
JF: In 2 sentences, what is the argument of The Great American Transit Disaster?
NB: Focusing on Baltimore, Atlanta, Chicago, Detroit, Boston, and San Francisco, I provide overwhelming evidence that transit disinvestment was a choice rather than destiny. Local decisions led to underfunded agencies, low-density sprawl, and disinvested neighborhoods that undermined transit operations and ridership. These local public policy decisions were not the product of a nefarious auto industry or any other grand conspiracy—all were widely supported by voters, who effectively shut out options for transit-friendly futures.
JF: Why do we need to read The Great American Transit Disaster?​​​
NB: I want to dispel transit myths and hopefully lay new tracks for today's conversations about public transportation funding and planning. We could do much better on transit service in the United States, even if almost everyone still drives cars. Everyone benefits from additional transit ridership, not just the riders. You get a cleaner environment, less congestion, and more lively public places.
JF: Why and when did you become an ​American historian?
NB: Baltimore, my hometown, provided the initial inspiration. It is one of those American cities where history is part of the local culture and fabric of life. I got the history bug in college when I was lucky enough to write a senior thesis with legendary historian Paul S. Boyer. And I was lucky to have great mentors at Brandeis University for graduate study. 
JF: What is your next project?
NB: Even after seven single-author monographs and three edited collections (since 2000), I still have many potential projects to review for the next steps. That said, I don't know for sure. For me, research and writing books becomes an all-consuming obsession, so it is nice to have a few months of reflection.
JF: Thanks, Nicholas!