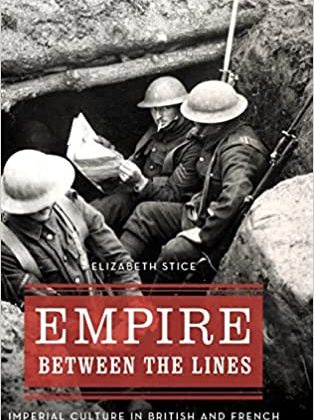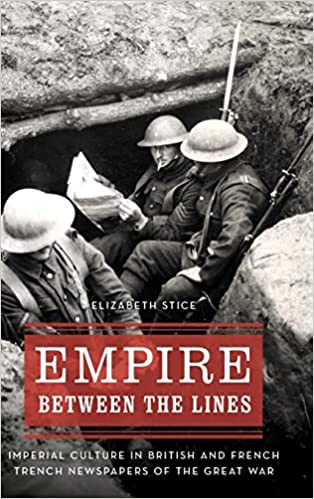 As we wrap up another academic year, what is your favorite class of those you have taught recently?
I am fortunate to enjoy all of the classes that I teach. But this semester my favorite may be my "Hitler's Germany" class (HIS 3313). It's an upper-level history class, but it typically draws students from many different disciplines and our Honors students can take it as an elective. It's also a class I only teach every other spring, so I don't become too desensitized to the material myself.
It's strange to say that "Hitler's Germany" might be my favorite class this semester and that definitely requires some explanation. It's also the hardest class to teach in many ways. All of the readings are depressing. Every time I teach it, I warn students that the readings will be hard and the truth is worse than they think. They always assume they already pretty much know the story. Then by the time we hit the middle of the semester, they're kind of stunned by the fact that they have underestimated the horrors of the Third Reich. This semester some of the students have even had nightmares because of the reading material. It's also hard to cover as much content as you'd like. You always think that a topics class will allow you to have the depth that survey classes don't get, but you still run out of time. There's always more to say.
HIS 3313 is almost always a great class because it typically has all the elements of the best classes. The students are motivated and they participate. All of the readings have an impact and people are eager to learn the material. And then it's really clear that what we're learning is important and it makes people think about how we can honor the people of the past, deal with the uncomfortable parts of the past, and how we can learn from the past. What more could you ask for?
You are a prolific essayist! What are the big questions that you are investigating in your essays and stories that you hope to tell in your essays? What would you say is the most important piece you have written in the past year or so, and why?
I think in terms of big questions, I am sadly more of a fox than a hedgehog. I wish I had one big theme motivating my topics, but I feel like I just have random thoughts. There are a few consistent themes. I am curious about American culture and what it means to be an American. I am curious about place and community, that is often a theme in my essays at Front Porch Republic. I am curious about higher education and I have a lot of opinions on that. I also try to avoid doing too many angry or overly critical essays, only because I think there are so many like that out there. I would like to contribute a bit to the curious side and to the positive side when I can. It's pretty popular to identify problems and weaknesses in our culture, I want to help identify a few strengths as I'm able. I don't always stay on that side of things, but I try to make that the norm for what I put out in public. I don't know that anything I've written in the past year qualifies as important, but I think my recent piece for Comment, "Why Wait?", has probably had more readers than most.
Do you have any long-term projects–maybe a new topic you would like to explore in essays, or a book project?
Yes, I actually have a book coming out this summer. My real area of expertise and work is the history of World War I. This June, people other than me can first read Empire Between the Lines: Imperial Culture in British and French Trench Newspapers of the Great War. I like that it's about trench newspapers—by and for soldiers—and it also gets at the relationship between the war and empire. World War I is my professional obsession and next I would like to write a book about automobiles and World War I. I've started outlining that project, if anyone wants to come through with some research funding.
In terms of the essays and things I write for a more general audience, I think I am always curious about American identity and culture. Lately I am also thinking a lot about the South and how we understand it. It seems like right now the South is perceived to have more of a sense of place and distinct culture than other parts of the country, at least in popular consciousness. So, what is it? And how does it fit into the national identity? It just doesn't seem like we're talking about what it means to be from New England or the Midwest right now.
What are the broader questions that fascinate you in your reading, thinking, and writing?
I really think I'm curious about all kinds of things. I also like to follow leads from books I'm reading and find next books that way. For broader questions that keep coming up, I would say questions surrounding higher education. I think a lot about how universities work and how they could work. Obviously, most people have thoughts about whatever industry they work in.
Another broader question would be about our relationship to the past. As a historian, you can't help but interpret almost everything that way. The past is a big part of how we make sense of ourselves and our environment. I think everything Abraham Lincoln and James Baldwin said about the past and its significance in our lives rings true to me.
I also just really like books and reading. I am the kind of person who thinks the right book will help almost any situation. I know for a fact that many of my friends have books I've given them that they haven't gotten around to and may not ever. I consider reading one of the pillars of a well-balanced life. And if you're reading all the time, you're always coming across different kinds of ideas and observations to stimulate your thinking.