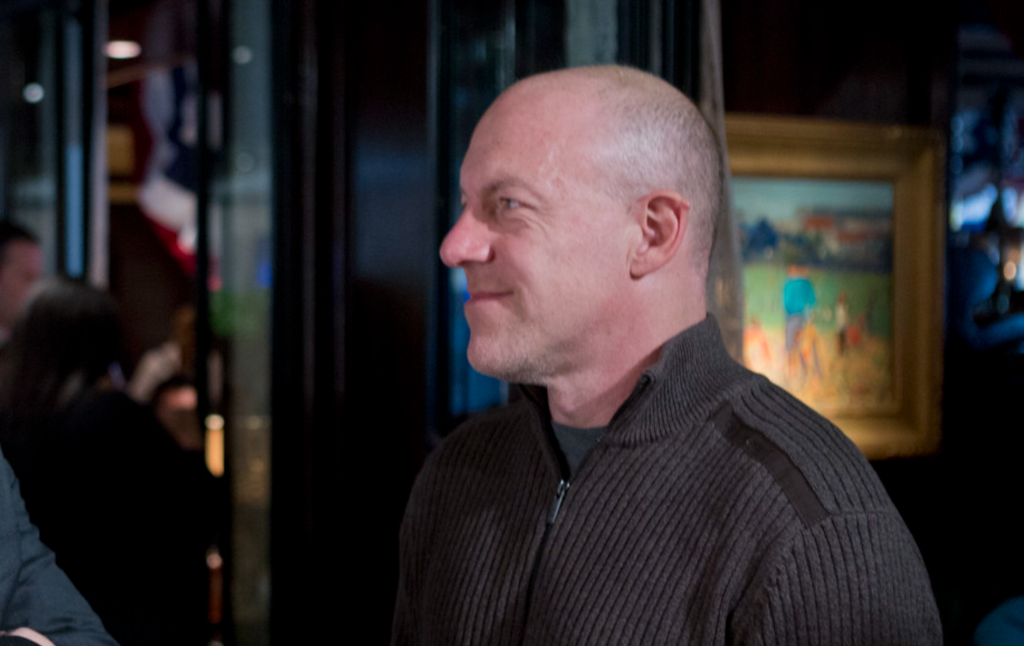 Dollars, decadence, and dissatisfaction plague the nation's capital. What's a journalist to do?
In his nearly three decades of editing World Magazine, Marvin Olasky conducted an array of compelling interviews. With today's feature we continue a series in which we republish those interviews that speak with special relevance to our moment. The following interview took place in 2013 in front of students at Patrick Henry College.
*
At the time of the interview Mark Leibovich, now a staff writer at The Atlantic, was a Washington D. C.-based New York Times reporter and author of the bestseller This Town: Two Parties and a Funeral—Plus Plenty of Valet Parking!—in America's Gilded Capital. In 2022 he came out with Thank You for Your Servitude: Donald Trump's Washington and the Price of Submission.
You've written critically about Washington's journalistic culture, in which you're a major player. Why?
I don't mind making people uncomfortable. I wanted to start a difficult conversation because the level of distrust and dissatisfaction out in the country for Washington now, compared with the level of self-satisfaction and decadence inside Washington, is unsustainable and perverse.
For forty years a lot of people have seen in Washington a huge amount of groupthink, often of an ideological cast—not a conspiracy, but a common way of perceiving things. Do you see that?
I think so. Washington itself is a tiny town. When people talk to the same thirty people every day, as many people who cover Washington do, and many people who work in Washington on either side do, it nourishes a bunch of assumptions, whether it's "America's not ready for a black president" or "There are weapons of mass destruction in Iraq" or "The country is moving to the left." These are all assumptions bred by the same conversation in the same echo chamber.
You're a member of a conservative (that is, moderate) Jewish congregation in Washington, Adas Israel, and a journalist who wrote about your membership said, "I haven't seen him bring it up much but it doesn't seem faked either."
I guess that's good, right? I think it's genuine. I don't think it's faked.
But Washington hosts a lot of fakery?
Faith is often used as a political, social climbing pose in Washington, and that's one of the reasons I start This Town at the funeral of Tim Russert in 2008. I was struck by all the invocations of God in a lot of the tributes: "In heaven's green room people are now watching Tim." I thought it was ridiculous.
You write in This Town how so many former senators or cabinet secretaries "stick to Washington like melted cheese on a gold-plated toaster."
It's true. Our founders imagined a capital where people would go, serve, and then return to their communities and immerse themselves in the farm or medical practice or general store. Now people just stay. Once you've been elected to the Senate or you get a plum White House position and something that gets you on TV, you can build a brand. People see one of those jobs as a ticket to be punched for life: You just stay in Washington.
Some politicians complain about lobbyists and say, "Let's have a reform bill." Is talk of reform realistic as long as Washington swims in so much money and power? Won't folks go where the money is?
They will. That's a huge problem now. There always will be greedy, opportunistic, ambitious types drawn to Washington, but now there is so much money in the political system, and Washington is by far the wealthiest metropolitan area in the United States, with seven of the ten wealthiest counties in the United States. The local economy did not hiccup during the recession of the rest of the country. Once you're in Washington you can cash in in any number of ways.
How can we trust reporters when so many are angling for jobs in the Obama administration?
It happened in the Clinton and Bush administrations to some degree, but much more now. It makes it harder for those of us still on this side of the fence to convince people that we don't have an agenda and are not looking for the next job inside the administration. In the case of Obama, it nourishes everyone's worst suspicion about the press being completely in bed with Obama and favoring him.
You write that the Obama folks in 2008 "offered themselves as incorruptible canaries that would fly above the filthy flattery minds of D.C. They would refuse to play. They would stay humble and focus on their work." What happened?
They failed—to be perfectly blunt. Most of the people who put his campaign together were people who live in Washington or political insiders who had been through any number of campaigns and packaging and messaging efforts. Maybe that was just the flavor of the month and it got them there. Obama himself has said his inability to change anything has been one of his biggest failures. I honestly don't know how hard he tried.
In This Town you don't spend much room on ideology, but you do say, "This town leans left and assumes like-mindedness so it tends to be especially tough on its own if respect is not paid."
I knew you were going to read that passage. I've gotten into all kinds of trouble for it. I think it's true. Look at the voting records. I live in northwest Washington and don't know a lot of evangelical conservatives in my neighborhood. I don't know of any in my newsroom. There could be this completely secretive world that exists and doesn't talk to me, but I just haven't seen it. I know a lot of deeply religious people who live in Washington or around Washington. They're in politics, and you'd have to talk to them about whether they feel like outsiders here. But I'm just trying to speak honestly about the world I'm covering. I don't mind getting heat for this. But it's a fact.
You mention that "Obama's super PAC reversal brought a few days of predictable indication from the right over his hypocrisy and handwringing from the left over his impurity, but after everyone got over their shock and outrage, this town celebrated the flip-flop. It was not only foreseen, but great for business." The more power comes to Washington, the more money comes to Washington. That's great for the business of journalists, media people, and consultants in Washington.
Sure. People can decry this all they want. Hundreds of millions of dollars come flowing to a lot of the media companies and strategists who are paid directly by these super PACs. One of the biggest disconnects there is economic. You wonder who's working for whom and what job they have their eye on and whether it's the job they were elected to do or what might come next.
You note that political consultants refer to rich, self-funded candidates as "checkbooks." Any other terms we should know?
The larger point you're making, and I was making, is that many in Washington have contempt for their customers. They see American voters as pawns to be manipulated.
Marvin Olasky is former editor-in-chief at World magazine and is now a senior fellow of the Discovery Institute and an Acton Institute affiliate scholar. He writes a weekly column on homelessness for the Fix Homelessness website and a monthly Olasky Books newsletter.
Photo: Third Way Think Tank