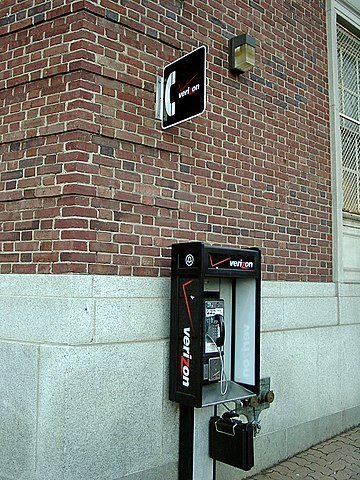 Arena regular, Elizabeth Stice, has an insightful essay today in Front Porch Republic on a subject that you likely have not thought much about recently: payphones.
A quick taste:
If you ever used a payphone, you probably haven't done so in a while. Payphones are a vanishing technology. Once upon a time, payphones helped us keep in touch with our people when we were out in the world, but now most of us don't go out into the world without a personal cell phone.
With the rise of cellphones and easy GPS directions, most of us have started paying less attention to the road. There are exceptions, but many people just don't bother to learn how to get some places when they can so easily look it up every time. "Next light" is good enough. We don't need to know street names or even landmarks. If we're ignoring the street names, we're sometimes totally oblivious to what is along the street. Many times it's all a blur, at best.
The value in seeing payphones is the way it develops a practice of seeing. So often we are driving or walking down streets, unaware of what serves us no purpose or where we aren't heading. Looking for things forces you to notice things. Sometimes it will cause you to turn around and drive back to some spot you never would have seen if you weren't watching so closely. Being better observers of our surroundings helps us see something of the nature of our neighborhoods and neighbors. Watching for payphones is a good way of interacting with the world outside your head and recognizing the places we inhabit.