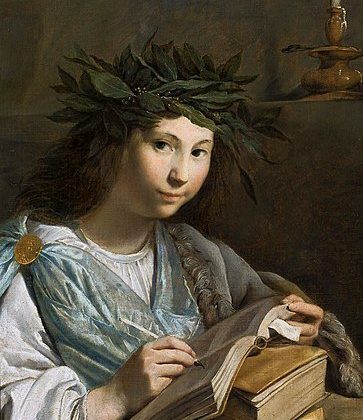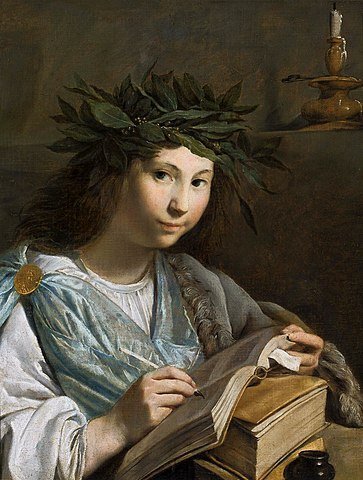 I am presently writing on a book on conservatism and religious liberty. As I have worked on this book, I have been immersed in the thought of Peter Viereck (1916–2006), especially his books Conservatism Revisited: The Revolt Against Ideology (1949), Unadjusted Man in the Age of Overadjustment: Where History and Literature Intersect (1956), and Conservatism: From John Adams to Churchill (1956). Viereck taught at Mt. Holyoke College for nearly fifty years. He won the Pulitzer Prize for poetry in 1949 for his Terror and Decorum: Poems, 1940–1948. Viereck is an understudied and underappreciated historian, poet, and conservative thinker whose life and writings should be reexamined. I hope to do so in my current project.
Reading Viereck, and thinking about the role of history and imagination in human formation has got me thinking about how virtue should inform the way historians teach and write history. Without the "permanent things" (one of Russell Kirk's favorite expressions) taught by religion—truth, beauty, and goodness, for example—history turns into a nightmare. But the historian who exercises virtue can teach and write history that is indeed true, good, and beautiful.
As a Christian historian remembering that we are created in God's image, that we Christians share union to Christ, and that we follow the law of love, let me begin with the theological virtues of faith, hope, and charity in consideration of the past. Faith allows us to depend on God and obey His word. We recognize the revelatory basis for the study of history and act on it on the basis of our faith in God and in His word.
Related to faith, hope looks forward to the promises God has made to us in Christ. Therefore, we do not read history as a collection of random events, but have the assurance that every effect of every cause has its beginning with the First Cause, and that history has a telos. When we read of events, especially the troubling ones, we do not come away with fear for the future, but hope in the good and sovereign God who is transcendent and yet active in His world. And charity is the greatest of the theological virtues. Our study of history follows the contours of Paul's writing in 1 Cor 13.4–7. We do not pursue self interest at the expense of the dead, nor do we rejoice in unrighteousness. We rejoice in the truth, and we seek to tell the truth in all its complexity, even when it is hard.
Modernity would have us turn our backs on the past, rejecting the people of the past as morally inferior to those of the present. In his Social Contract, French sentimentalist Jean-Jacques Rousseau envisioned human society as being comprised of the living only. He began his work with the memorable phrase, "Man is born free, yet everywhere he is in chains." The "chains" enslaving people were made up of social convention and tradition handed down from previous generations. In a 1776 appendix to his influential revolutionary tract Common Sense, the radical Thomas Paine celebrated American independence by writing, "We have it in our power to begin the world over again." And Karl Marx, in an 1852 essay, wrote in a similar spirit of rejecting the wisdom of the past: "The tradition of all dead generations weighs like a nightmare on the brains of the living."
In contrast, British thinker Edmund Burke conceived of society as comprising more than one or two living generations. In his Reflections on the Revolution in France (1790), he described society as united under a contract "not only between those who are living, but between those who are living, those who are dead, and those who are to be born." The Scriptures align with such a political philosophy, and if such a conception of human society is right, then faith, hope, and charity are necessary to any consideration of the past.
And what of the classical virtues— temperance, courage, wisdom, and justice? These are further expressions of the theological virtues of faith, hope, and charity. We see temperance in historical study in the ability to control passions leading to triumphalism or condemnation. It is also characterized by patience, and the ability to accept the successes, failures, and the quotidian dealings of the people of the past as they were with sobriety. With courage, we start with the recognition that the world of the past is vastly different than our own, and because it is so different, it often makes us uncomfortable.
Uncomfortable realities of human sin, like slavery, war, violence, oppression were (and remain) unavoidable, and any historical study requires that we confront these realities directly. That takes determination and moral strength. In honestly confronting the painful events of the past, without fear, shame, hubris, or guile, we shed the light of truth on them, and the truth always liberates. Wisdom guides us into drawing sound conclusions about the implications of the past on today's world and the world of the future. Wisdom also entails humility in our rendering of judgment, remembering that we are no more and no less fallen in sin than those who were alive and now are dead. Finally, justice involves treating all of our historical subjects with respect, refraining from hasty generalizations, cherry-picking for the sake of ideologies and power-plays, or idolizing one's heroes and condemning one's villains.
History offers wisdom, but history is not the judge. Right and wrong are real, history demonstrates right and wrong in lived experience, but history does not have a right and wrong side. History is not Manichaeism. History is our effort at making sense of the past, not a bludgeon to subdue our ideological opponents. The virtue of justice helps us to make sense of the past in ways that foster self-examination, not self-righteousness.
When we assess who we are as Americans, where we have come from, and where we are going, history is not only an indispensable, it is a necessary source. To think about American identity is to think about American history. And in thinking about history, there are at least two extremes against which we are to guard: nostalgia and cynicism.
Nostalgia causes us to idealize the people and times of the past, to ignore the fact that the world of the past was just as cursed by sin as the world of the present. Nostalgia directs us to ignore the outrages and frightful thoughts and actions of the people we count as heroes, and to excoriate those who would remind us that even the great men and women of the past were deeply complex and flawed people in need of a Savior. It is nostalgia that leads us to idolize our nation, finding in its past a divine origin, and seeking to restore that which was lost without thought of the cost, and by authoritarian means if necessary.
On the other hand, we can tend toward cynicism when thinking about the past. We can look to the people of the past as morally backward and inferior, criminal, and inhuman. Their hypocrisies we take to be evidence of their falsehood to their professed values, thus rendering both the values and the people that held them to be illegitimate and void of meaning. The people of the past, in their ignorance, superstition, hypocrisy, and villainy, are guilty of both the outrages of the past and the reverberating effects of those outrages in the present. They are to be condemned, cancelled, struck from the collective memory of the nation, pronounced dead, not only in fact but also in name. Those who would defend them must also be considered outlaws, and on the wrong side of history. If nostalgia begets national idolatry, cynicism begets national denunciation. The national past is marked by criminal origins, and those crimes must be purged without thought of the cost, and by authoritarian means if necessary.
Nostalgic and cynical readings of history both emerge from despair. The virtues—faith, hope, charity, temperance, courage, wisdom, and justice—each help us to guard against the extreme vices of nostalgia and cynicism in our historical thinking. History is a humanistic discipline, and virtue is inherently humanizing. Virtue-less historians tell a story that is an inhuman nightmare, but virtuous historians show us that the past, with all its foreignness, complexity, and heartbreak is not pointless, but inherently redemptive.
John D. Wilsey is Associate Professor of Church History and Philosophy at The Southern Baptist Theological Seminary and Research Fellow at the Center for Religion, Culture, and Democracy. His current book project on conservatism and religious liberty is under contract with Eerdmans.