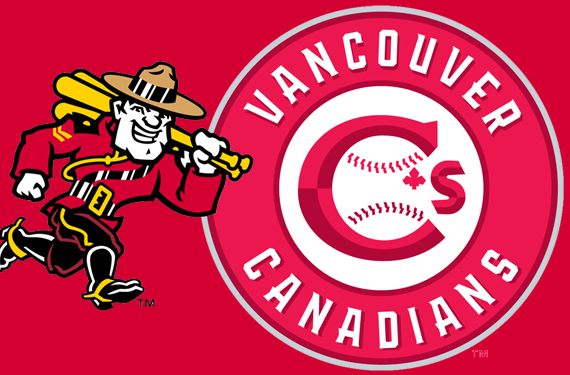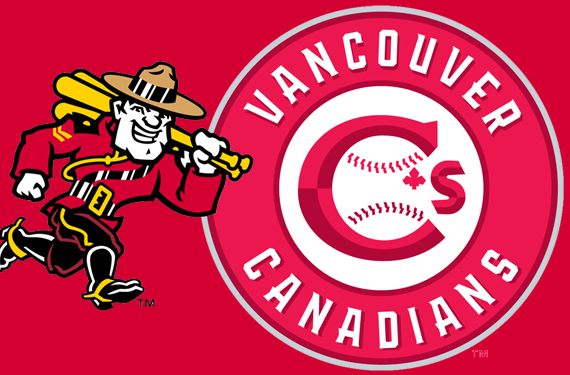 The people of Vancouver love their Canadians, the Toronto Blue Jay's Class A baseball club and Major League Baseball's last minor league team.
Here is a taste of Kurt Streeter's The New York Times piece, "Is This Heaven? No It's Vancouver."
It felt like heaven.
The charm of watching Canadians baseball at the venerable stadium got to me, with its swooping grandstand, its manual scoreboard, its views of a nearby park that will look like a verdant oil painting come summer.
I'm not the only one: When the weather heats up, the Canadians regularly play to sellout crowds of 6,500 or so, attendance figures that rival Class AAA teams.
I was close enough to feel the intimacy of the place. The percussive thump of a line drive slamming an infielder's mitt. A fan giving the business to an umpire, albeit in a courteous, Canadian way.
"I've seen better umpiring at a Little League game!" amounted to a bruising insult.
Despite the manifold recent changes to professional baseball in North America, the foundation of its narrative exists where it always has — in the minor leagues.
The Canadians might be minor league, but they possess what one fan told me was "a hold on Vancouver's heart" — a sentiment I heard repeatedly during my visit.
Well before the major leagues took root in Canada, first with the Montreal Expos and then the Toronto Blue Jays, affiliated minor league teams spread across the country. Not long after World War II, roughly 10 such teams played in Canada, depending on the season, stretching from Victoria in the west to Quebec City in the east.
Vancouver's team, then known as the Mounties, began playing in the 1950s at a newly built, concrete-based stadium near downtown that decades later came to be known as Nat Bailey, or, to locals, "the Nat."
When the Mounties moved to Salt Lake City for the 1970 season, baseball went fallow in Vancouver for eight years, when the Canadians were born.
But by 2000, the big leagues began a full-tilt retrenchment from Canada. (A smattering of independent teams still play there.)
"The majors became less inclined to want their players playing in that cold," said Jon Stott, a retired English professor at the University of Alberta who has written extensively about professional baseball in his home country. Stott recalled going to Edmonton Trappers games in the 1990s when the temperature seemed to hover near freezing. "But more than that, rich Americans were willing to come in and move our teams and build luxury stadiums in the United States for them."
Read the rest here.