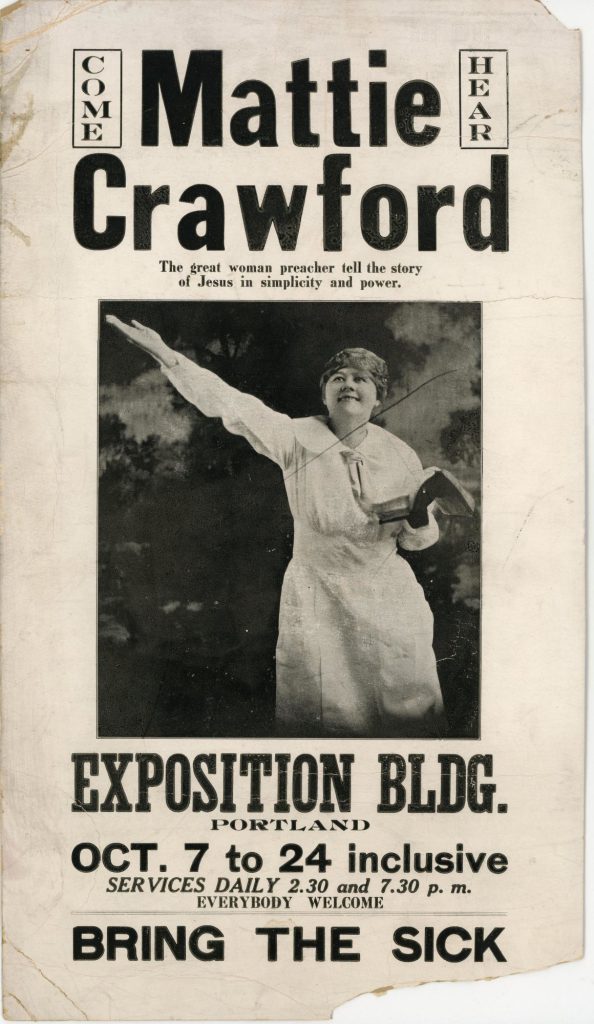 What is happening in Evangelical land?
Iowa evangelicals love Donald Trump.
Nikki Haley is the commencement speaker at Pat Robertson's Regent University in Virginia Beach.
The diversity of evangelical support for Israel.
Shane's list of common sense gun laws:
French evangelicals ask the United Nations for help in fighting secularism.
Can a Virginia public school teacher put John 3:16 in her email signature?
David French on evangelical institutions:
The National Association of Evangelicals is promoting women in leadership:
The NAE is also standing-up to Jewish hate.
Among white evangelicals, Ron DeSantis has a higher favorability rating than Donald Trump or Nikki Haley.
Evangelicals in the Church of England oppose same-sex blessings.
Good point:
A new Christian rock station in Poughkeepsie, NY.
An alum of The Kings College in New York City makes a plea for funds to keep the school alive.
Why do all worship songs sound the same?
T.D. Jakes: Christian businessman.
Blast from the past:
A disgraced megachurch pastor is disgraced again. This time he assaulted a woman.
Jack Hibbs is launching a campaign to spread an anti-LGBTQ school bill around the country. Watch:
Apparently Obama is really running the country right now:
Kevin DeYoung reviews a biography of Tim Keller.
Jenna Ellis and Megan Basham on women pastors in the Southern Baptist Convention:
Jenna Ellis sicks her lawyer on a pro-Trump tweeter:
Jenna is "winning":
It seems like the Standing for Freedom Center at Liberty University has turned to William Wolfe as their chief spokesperson:
The Faith & Freedom Coalition's "Road to Majority" is coming. Speakers include Donald Trump, Mike Pence, Glenn Youngkin, Ron DeSantis, Ted Cruz, Marsha Blackburn, Nikki Haley, Jeanne Pirro, New Gingrich, Ron Johnson, Marco Rubio, Mike Pompeo, and Tim Scott.
God is about to start killing people who oppose Donald Trump and it is going to happen in May 2023:
Charlie Kirk devotes a segment of his show to gay poems on battleships:
The "enemy" is coming after our kids and don't forget to buy my new book:
Eric Metaxas and Michael Flynn talk World War III:
It's just sin. Not much we can do about it:
A country music star is going into the ministry. Franklin Graham loves it:
Franklin is also a big Marjorie Taylor Greene fan.
Al Mohler talks to the Family Research Council about gun violence in Louisville. (Starts at the 37 minute mark of this April 12, 2023 video). Gun violence, he says, is related to the "unraveling" of the "moral structure" of Western Civilization. Essentially, we just need to change people's heart and preach the Gospel to them. Nothing about gun control or "policies."
Evangelical politician Mike Huckabee:
Theobros are still fighting Rick Warren:
A Thomas Kinkade documentary is coming.
Evangelical apologist Ken Ham on Atlanta megachurch pastor Andy Stanley:
Here is Ham's entire comment:
Watch the short video clip attached of Andy Stanley. He is a teacher with a large flock in Georgia. How should we respond to what he is teaching in this clip?
God's Word has a severe warnings for those of us who are teachers. God instructs us that teachers/leaders are going to be a problem. You see those who teach, don't just teach facts per se. A teacher imparts a way of thinking, an interpretation of the facts, a worldview to the people being taught. That' why God gives us this warning: "Not many of you should become teachers, my brothers, for you know that we who teach will be judged with greater strictness" (James 3:1).
My father was a school teacher, but he also loved to teach God's Word. But he would explain how he never wanted to lead anyone astray, which is why his favorite verses of Scripture began with, "have you not read?" or "it is written." He taught me about study bibles this way as an example of how we should evaluate what we are taught. He would say "remember, the notes are not inspired like the text, so always use the text as the commentary on the notes." In other words, we need to judge what someone is teaching against the absolute authority of the Word of God. If we don't do this, we could easily be led astray.
God's Word has many warnings about shepherds who lead the sheep astray. In fact there are numerous warnings, so we really need to take heed of this issue. For instance: "Woe to the shepherds who destroy and scatter the sheep of my pasture!" declares the LORD" (Jeremiah 23:1). "Many shepherds have destroyed my vineyard; they have trampled down my portion; they have made my pleasant portion a desolate wilderness" (Jeremiah 12:10) "Beware of false prophets, who come to you in sheep's clothing but inwardly are ravenous wolves" (Matthew 7:15).
As you watch this video clip, think about how lukewarm much of the church is today. Think about the fact that there's been a generational loss from the church with Generation Z church attendance down to less than 9%. Think about the increasing number of churches going soft on the LGBTQ worldview accommodating their views instead of lovingly explaining how our beliefs and behavior have to be judged against the absolute authority of the Word of God, and that such a worldview is sin.
In the era we live in, a major fact that has greatly undermined the impact of the church and led to many of the younger generations leaving the church for the world, is the rampant compromise the majority of church leaders have made with evolution/millions of years and thus undermining Genesis as literal history. And this history in Genesis 1-11 is the foundation of all doctrine, our worldview, the rest of the bible, of everything ultimately.
This compromise has had catastrophic consequences on the church and the younger generations who have become so secularized and anti-Christian with many leaving the church. Doubt in God's Word led to unbelief. Generation Z are now considered the first post-Christian generation.
This video clip is a prime example of what has happened in much of the church. Andy Stanley makes it very clear that Christians can accept evolution and say God used it to create. In fact he's adamant Christians have to accept this.
Thus he is saying that God use death, suffering, disease and violence over millions of years to bring man into existence. That God calls all this death and disease as "very good" as He describes everything He created in Genesis 1:31 this way. Stanley has also accepted the evolutionary history in regard to interpreting cultures of the past. He is saying that the ancient Hebrews were not as intelligent as us today. That God couldn't explain how he created to them as they didn't have all the "science" that we have today.
But this is not true. First of all, man has been intelligent right from the start. I'm sure Adam was highly intelligent with his perfect brain. Secondly, the bible is not a book written to counter near eastern mythology as Stanley claims. No, the bible is God breathed (2 Timothy 3:16) and is for all people, for all ages, for all time! "The grass withers, the flower fades, but the word of our God will stand forever" (Isaiah 40:8). "Forever, O LORD, your word is firmly fixed in the heavens" (Psalm 119:89). Thirdly, God wrote His Word and knew that we in the 21st century would be the ones who would have trouble understanding it, as because of our intellectual pride in thinking we know a lot, we will think we are too sophisticated to believe God's Word as written. We would rather believe the fallible word of man than the infallible Word of God. I judge Stanley's word against God's Word. Stanley is judging God's Word against his own word and the word of fallible scientists he has chosen to believe. Such compromised teaching undermines the authority of the Word of God and results in lukewarm Christians at best. Sadly, over time, many doubt God's Word and end up walking away from the Christian faith. I know a lot of people will be upset with me critiquing such a popular speaker. But all of us need to accept that Andy Stanley is not the absolute authority, he is a fallen human being like all of us. He has a sinful heart as we all do, and our sin nature is prone to exalt the word of man instead of the Word of God, which was the temptation the devil made to Eve in Genesis 3:1. But we do have an absolute authority, God. He has given us His Word. So we need to judge our own actions and beliefs and what others are saying against the absolute authority of God's Word. When you do this with what Andy Stanley is teaching in this video, you realize he is not teaching God's Word as written, but imposing man's religion of evolution on God's Word.
Evolution is a religion. It's the religion of naturalism, which is atheism. It's man's attempt to try to come up with a way of explaining life without God, based on natural processes. Sadly, just like the Israelites, so many of our leaders have taken mans false religion and compromised it with God's Word. This is an attack on God's Word and an attack on the character of God by blaming God for millions of years of death, disease, violence and suffering as the evolutionary story details. A verse I often think about in regard to such matters is this one: "Let God be true though every one were a liar" (Romans 3:4). "For the time is coming when people will not endure sound teaching, but having itching ears they will accumulate for themselves teachers to suit their own passions, and will turn away from listening to the truth and wander off into myth" (2 Timothy 4:3–4) We need to pray for Andy Stanley that God will open his eyes to the truth of His infallible word and faithfully teach God's Word to people.
Will Beth leave Twitter over NPR?: