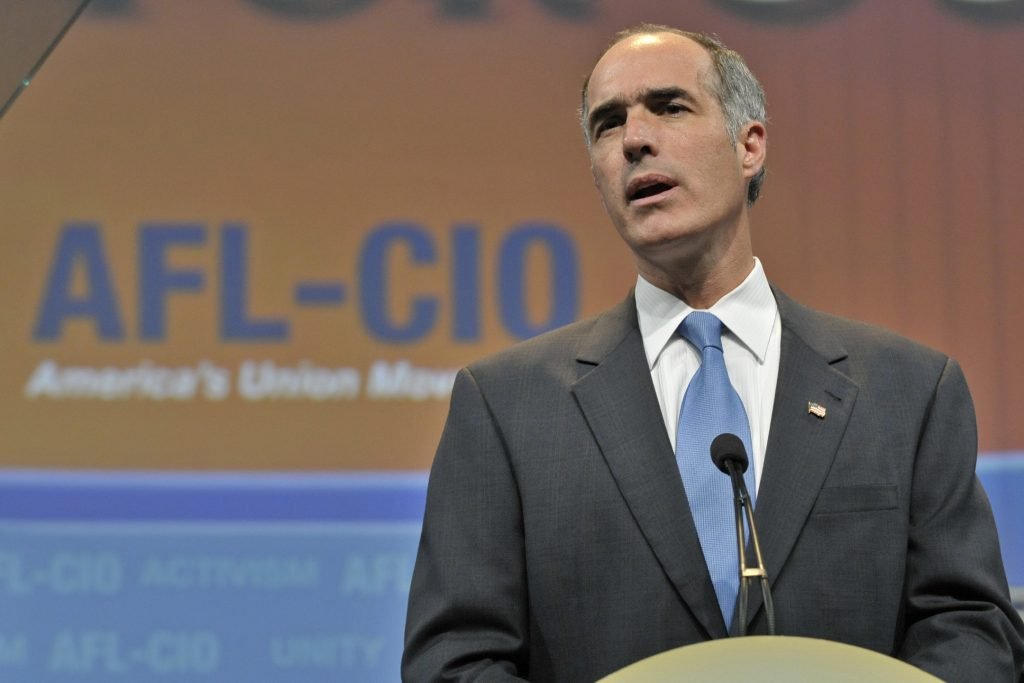 Good news from Pennsylvania!
Here is John Salant from the Pittsburgh Post-Gazette:
U.S. Sen. Bob Casey announced Monday that he will run for re-election next year, a boon for Democrats in a must-win race for the party to hold the Senate after 2024.
Mr. Casey, 62, a three-term incumbent and son of a former Pennsylvania governor, enters the race as a slight favorite, according to the Cook Political Report. His profile as scion of one of the state's most well-known political families, the support he enjoys from almost the entire Democratic Party coalition, and his ability to win votes from independents and even some Republicans will make him one of the most difficult 2024 Senate targets for Republicans to unseat, observers said.
"It's an honor to represent my fellow Pennsylvanians in the Senate, and it is their trust that drives me to get up every day and fight for Pennsylvania's working families and communities," Mr. Casey said as he announced his campaign in an early-morning fundraising email.
Possible Republican challengers include David McCormick, a former hedge fund CEO who lost the 2022 Senate primary to celebrity doctor Mehmet Oz after spending $14.4 million of his own money, and 2022 gubernatorial nominee Doug Mastriano. Both Dr. Oz and Mr. Mastriano lost in last fall's general election.
Read the rest here.