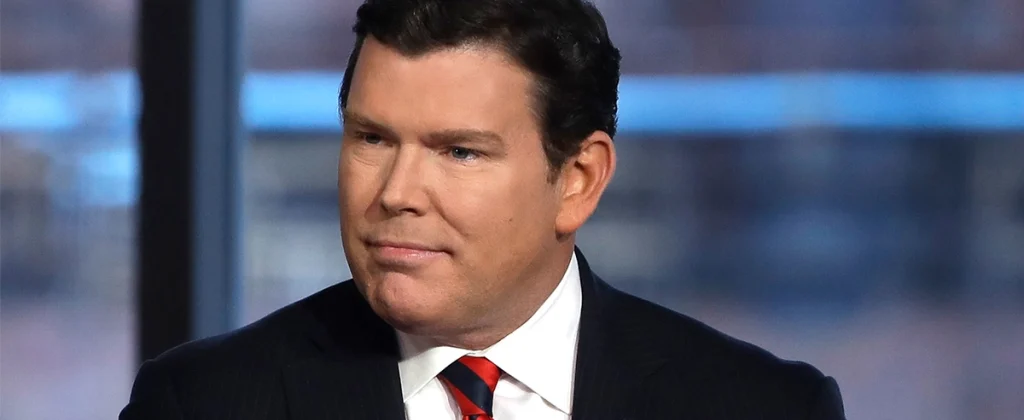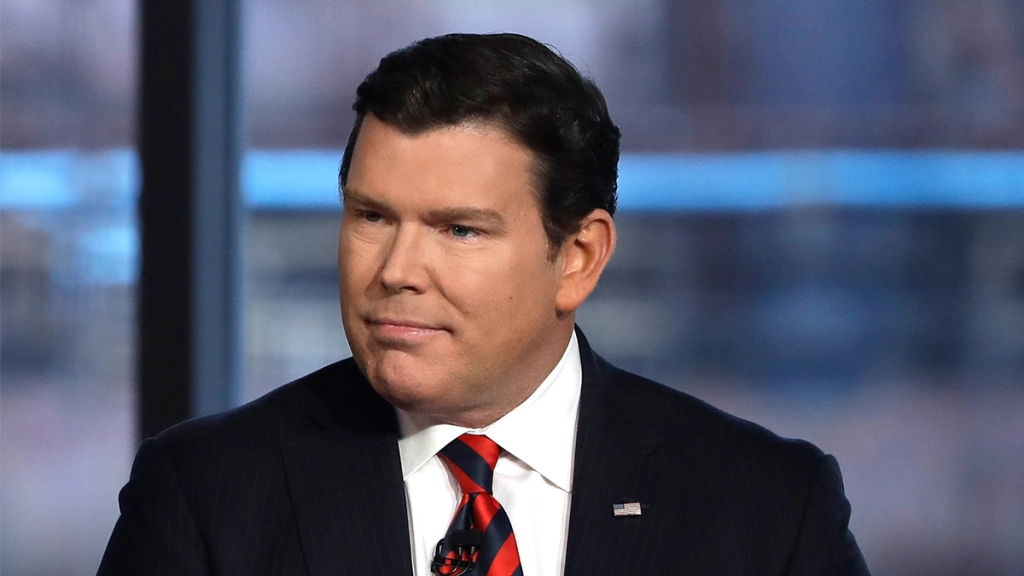 I am not sure if Brett Baier is Jim Craig of the 1980 Olympic team or Elvis Merzlikins of the Columbus Blue Jackets. Whatever the case, he has faced a lot of "bad pucks" over the years.
Here is David Folkenflik at NPR:
Last November, Baier became the latest Fox star to sit for questioning, under oath, by lawyers for an election tech company suing the network for defamation. An attorney for Dominion Voting Systems asked him, by Zoom, how he approached his job.
"I look at my job as being sort of like an ice hockey goalie trying to stop bad pucks from getting through," said Baier, the solo anchor of "Special Report" on Fox News weekdays at 6 p.m. since 2009. "[T]here are a lot of the bad pucks out there when it comes to allegations. So we tried to follow through and see what was real and what was not and then report that on the air to the best of our ability."
Dominion's legal team has marshaled evidence reflecting that members of Baier's own team stood among those shooting the puck into the goal. Baier is one of the Fox News journalists, hosts and executives expected to be called in the trial phase of the case, which is to start next Monday.
The lies that Dominion switched votes from then-President Donald Trump to Democratic nominee Joe Biden in the 2020 election were pushed by Trump, his inner circle and his supporters. They often did so on Fox News, amplified and even – as Fox founder Rupert Murdoch conceded in testimony — sometimes endorsed by Fox stars.
Millions of viewers abandoned Fox for more conservative pro-Trump outlets after Election Night, when it became the first U.S. network to project that Biden would take Arizona. Dominion alleges the Murdochs and the network encouraged such false claims of electoral fraud to win back those viewers. Fox has regained its strong competitive footing, though all cable news has suffered declines as cord-cutting affects the industry.
According to Baier's current and former colleagues, he stands very much alone at Fox News — which has been pushed even farther to the right since the outset of the Trump years. Anchor Shepard Smith left Fox News in 2019 after primetime star Tucker Carlson targeted him on the air and the network did not publicly defend him. Fox News Sunday host Chris Wallace departed and two commentators who frequently appeared on Baier's show resigned in late 2021 after Carlson's avid defense of people who participated in the violent attack on the U.S. Congress in January 2021.
Baier and Wallace had separately aired segments contradicting Carlson's claims about the siege of the U.S. Capitol without mentioning his name; they also raised objections to Fox News chief executive Suzanne Scott and its news chief, Jay Wallace.
Last November, the attorney on Dominion's legal team questioning Baier paused to offer unexpected praise. "I have a lot of respect for how you personally covered the 2020 election and the false claims and conspiracy theories that arose in the months after it," said Megan Meier, an attorney with the Clare Locke law firm.
Baier said in his sworn remarks that he focuses with "horse blinders" on his one hour a night and doesn't follow what the right-wing primetime stars say. Even so, some colleagues in the Washington bureau say he too readily bends to pressure from the Trump circle or Fox headquarters in New York City.
In one sign of his isolation, Baier repeatedly sought to devote an hour-long Sunday evening special following the 2020 elections to set out and debunk the leading myths bolstering Trump's baseless claims of fraud. On "Special Report," Baier had addressed many of those individual claims, which had been promoted by Trump and embraced by many of his supporters. Baier told colleagues he thought the hour-long treatment would be an important way to show Fox's audience that it was taking their concerns seriously while presenting them with the facts about the election.
Baier's proposed hour, described to NPR by five people with direct knowledge, never aired. Network executives never even gave Baier – their chief political anchor – a direct verdict on his pitch, they said.
Read the rest here.