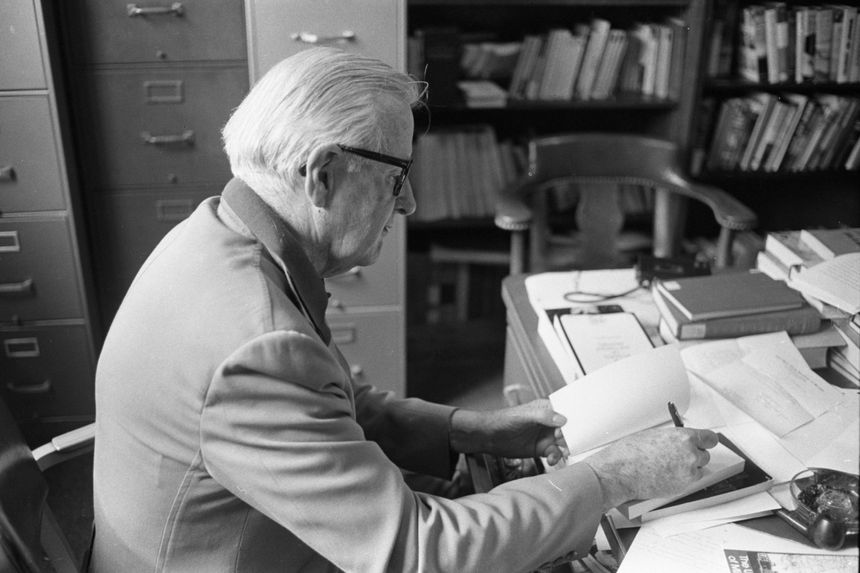 James Cobb, the Spalding Distinguished professor of history emeritus at the University of Georgia, is the author of C. Vann Woodward: America's Historian. It is the most satisfying work of American history I have read thus far in 2023. You can sense my enthusiasm for the book by listening to my interview with Cobb in episode 108 of The Way of Improvement Leads Home podcast.
In a recent piece at The Washington Post, Cobb argues that Woodward predicted some of the struggles that the historical profession faces today. Here is a taste:
Woodward's plea for more accessible writing has won some converts among succeeding generations of historians, and its wisdom is reflected in the increasingly visible enthusiasm of today's acquisitions editors at academic presses for historians whose robust and readable offerings can catch the eye of the broader book-buying public.
Yet there is no shortage of vague, jargon-y terminology like "intersectionality," "transtemporal," "ontological" and "Global South" suggesting that many historians have also ignored Woodward's wisdom. Throw in the wholesale abandonment of substantive, appealing courses in political and military history, sometimes in favor of subjects too arcane to interest even their own colleagues, and you have further evidence of the Woodwardian gospel gone unheeded.
These trends help to explain why many universities today no longer require a single history course for graduation. Since the 2008 recession, students, frequently with parental prodding, have gravitated toward what they perceive as more immediately monetizable degrees in STEM disciplines, perhaps without considering the ways that historical thinking can augment other career skills. All the while, despite shrinking enrollments and cutbacks in course offerings, history graduate programs continue to churn out new PhDs. This further engorges the pool of applicants for increasingly scarce tenure-track jobs and leaves the majority of them at the mercy of the ongoing "adjunctification" of the profession, which consigns them to piecemeal teaching at paltry pay, often without health or retirement benefits.
These developments also make it easier to understand why, more than 50 years after Woodward first warned his colleagues about the tenuous future of their craft, Glenda Elizabeth Gilmore devoted her November 2022 presidential address to the Southern Historical Association to explaining why the profession now finds itself at "its lowest point in half a century." The central problem is decades of historians, who, Gilmore joins Woodward in lamenting, ended up simply "talking to one another" because their discipline traditionally trains and rewards them for essentially arguing with themselves while offering few incentives for enhancing "public awareness of history" through podcasts or writing for popularpublications or internet forums.
Read the entire piece here.