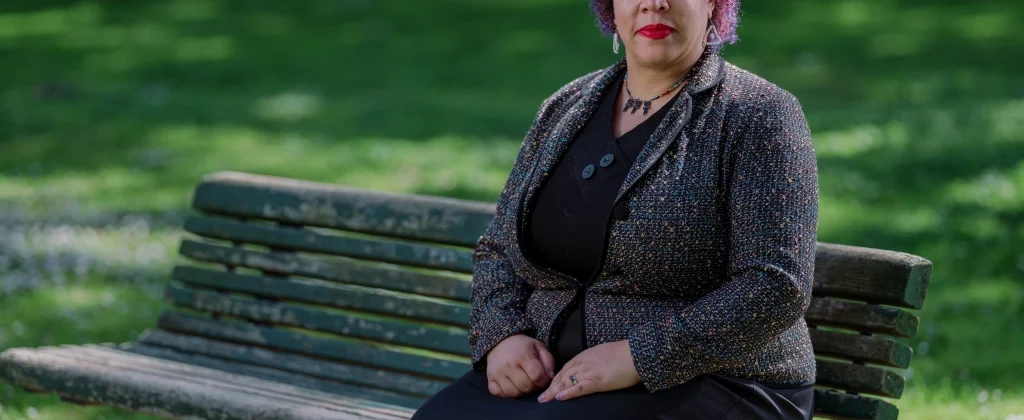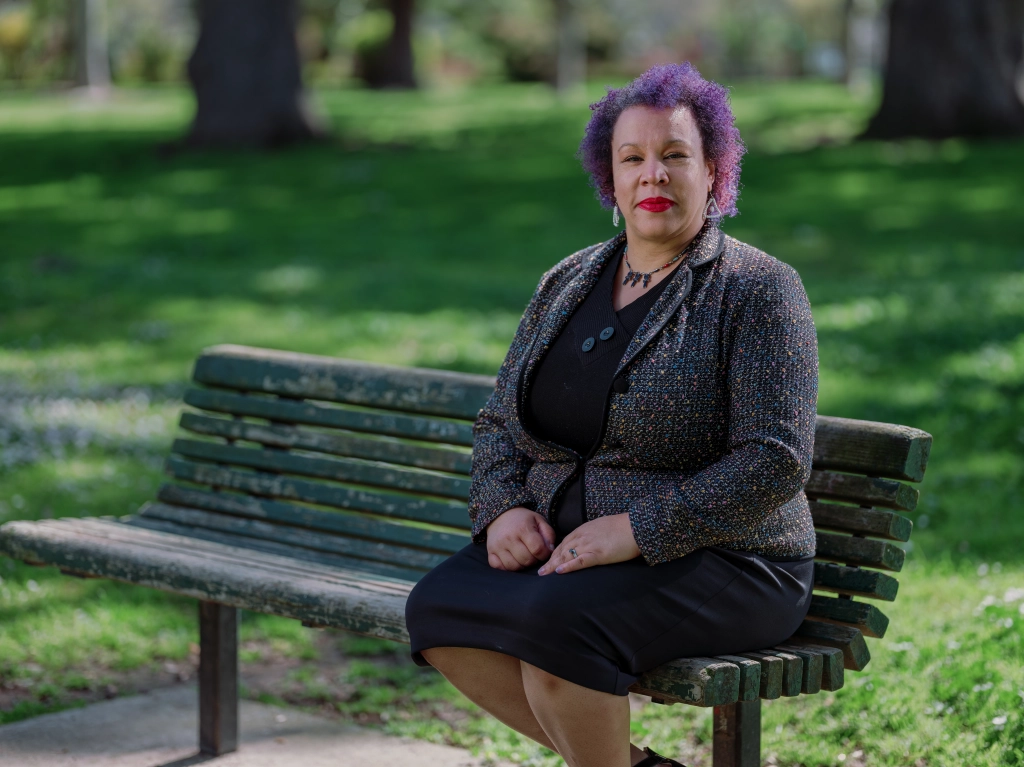 I am hearing more and more stories like the one Tabia Lee tells at Compact.
Here is a taste:
This month, I was fired from my position as faculty director for the Office of Equity, Social Justice, and Multicultural Education at De Anza Community College in Cupertino, Calif.—a position I had held for two years. This wasn't an unexpected development. From the beginning, my colleagues and supervisors had made clear their opposition to the approach I brought to the job. Although I was able to advance some positive initiatives, I did so in the face of constant obstruction.
What made me persona non grata? On paper, I was a good fit for the job. I am a black woman with decades of experience teaching in public schools and leading workshops on diversity, equity, inclusion, and antiracism. At the Los Angeles Unified School District, I established a network to help minority teachers attain National Board Certification. I designed and facilitated numerous teacher trainings and developed a civic-education program that garnered accolades from the LAUSD Board of Education.
My crime at De Anza was running afoul of the tenets of critical social justice, a worldview that understands knowledge as relative and tied to unequal identity-based power dynamics that must be exposed and dismantled. This, I came to recognize, was the unofficial but strictly enforced ideological orthodoxy of De Anza—as it is at many other educational institutions. When I interviewed for the job in August 2021, there was no indication that I would be required to adhere to this particular vision of social justice. On the contrary, I was informed during the interview process that the office I would be working in had been alienating some faculty with a "too-woke" approach that involved "calling people out." (After I was hired, this sentiment was echoed by many faculty, staff, and administrators I spoke to.) I told the hiring committee that I valued open dialogue and viewpoint diversity. Given their decision to hire me, I imagined I would find broad support for the vision I had promised to bring to my new role. I was wrong.
Even before any substantive conflicts came to a head, warning lights started flashing. Within my first two weeks on the job, a staff member in my office revealed he had also been a finalist for my position and objected to the fact that I had been chosen over someone who had been there for years "doing the work." I would have a rough ride ahead, this person told me—and, indeed, I would. It also soon became clear that my supervising dean and her aligned colleagues were attempting to prevent me from performing my duties.
From the beginning, efforts to obstruct my work were framed in terms that might seem bizarre to those outside certain academic spaces. For instance, simply attempting to set an agenda for meetings caused my colleagues to accuse me of "whitespeaking," "whitesplaining," and reinforcing "white supremacy"—accusations I had never faced before. I was initially baffled, but as I attended workshops led by my officemates and promoted by my supervising dean, I repeatedly encountered a presentation slide titled "Characteristics of White-Supremacy Culture" that denounced qualities like "sense of urgency" and "worship of the written word." Written meeting agendas apparently checked both boxes.
You may have encountered this graphic or similar ones before. Derived from Kenneth Jones's and Tema Okun's 2001 book, Dismantling Racism, it has appeared in different forms on many institutional websites, sometimes provoking controversy. After all, doesn't the statement that "objectivity" and "perfectionism" are "white" qualities seem kind of, well, racist? On these grounds, the National Museum of African American History eventually saw fit to remove a "White-Supremacy Culture" page from its site in 2020. But if you are wondering whether this document is still circulating and being cited inside publicly funded educational institutions, the unfortunate answer is yes.
As I attended more events and spoke with more people, I realized that the institutional redefinition of familiar terms wasn't limited to "white supremacy." Race, racism, equality, and equity, I discovered, meant different things to my coworkers and supervising dean than they did to me. One of my officemates displayed a graphic of apples dropping to the ground from a tree, with the explanation that "equity means everybody gets some of the apples"; my officemates and supervising dean praised him for this "accurate definition." When I pointed out that this definition seemed to focus solely on equality of outcomes, without any attention to equality of opportunity or power, it was made clear this perspective wasn't welcome. "Equity" and "equality," for my colleagues, were separate and even opposed concepts, and as one of them told me, the aspiration to equality was "a thing of the past."
Having recognized these differences, I attempted to use them as starting points for dialogue. In the workshops I led, I sought to make space for people to share their own definitions of various concepts and then to identify common points of reference that we could rally around, even as we acknowledged and accepted differences of perspective.
In one workshop, for instance, I presented a chart summarizing two different racial-justice outlooks. The first was what I have called the neo-reconstructionist perspective popularized by Ibram X. Kendi's bestseller How to Be an Antiracist, which presents an individual's destiny as determined by social identity and holds that present racial discrimination can be an appropriate remedy for past racial discrimination and that ultimate emancipation from racism isn't possible. I juxtaposed these views with those promoted by the Foundation Against Intolerance and Racism, which takes a more open-ended view of oppression and privilege, wherein human destiny is determined by human choices, racial discrimination in all forms is rejected, and emancipation from racism is seen as possible and desirable. Without editorializing, I gave participants time to notice the differences between the perspectives. We then came together and shared things that these two seemingly divergent philosophies had in common. The aim was to enable a conversation between two perspectives that I already saw at play in divisions on campus about how to approach issues of race.
When I was evaluated as part of the tenure process, some of my evaluators objected to such efforts to identify points of commonality between divergent viewpoints. They also objected to such views being presented at all. One evaluator, who described herself as a "third-wave antiracist," aligning her with Kendi's philosophy, made clear that the way I had presented her worldview was deeply offensive. Another evaluator objected to my presentation of "dangerous ideas" drawn from the scholarship of Sheena Mason, whose theory of "racelessness" presents race as something that can be overcome. This evaluator told me that it was disrespectful of me to set Kendi's and Mason's views side-by-side or to treat them as at all comparable.
"Anything short of lockstep adherence to critical social justice was impermissible."
A dogmatic understanding of social justice shaped organizational and hiring practices. One of the faculty seated on my tenure-review committee invited me to join a socialist network she was a member of. I declined, confessing that I don't identify with that (or any other) political label. She later observed one of my workshops and wrote up an evaluation before meeting with me to have a conversation about the workshop. I had been told that the post-observation conversation was an important part of the evaluation process. When we finally spoke, after she had already drafted her evaluation, she was dismissive and quickly terminated the conversation, stating we had nothing more to talk about. She proceeded to file her evaluation as it was written prior to our meeting.
This evaluator later gave me a "needs-improvement" rating on the rubric for the "accepts-criticism" criterion. Her aligned colleagues repeatedly assigned me the same rating. It was clear that this rating was rooted in ideological concerns, rather than any substantive objections to my performance. Anything short of lockstep adherence to critical social justice was impermissible. "Criticism" was only supposed to go in one direction. Contextualizing my colleagues' views and comparing them to other approaches to the same issues, much less criticizing them, was "dangerous"; my supposed failure to "accept criticism" was, simply put, a refusal to accept without question the dogmas these colleagues saw as beyond criticism.
The conflicts were not limited to my tenure-review process. At every turn, I experienced strident opposition when I deviated from the accepted line. When I brought Jewish speakers to campus to address anti-Semitism and the Holocaust, some of my critics branded me a "dirty Zionist" and a "right-wing extremist." When I formed the Heritage Month Workgroup, bringing together community members to create a multifaith holiday and heritage month calendar, the De Anza student government voted to support this effort. However, my officemates and dean explained to me that such a project was unacceptable, because it didn't focus on "decentering whiteness."
Read the rest here.