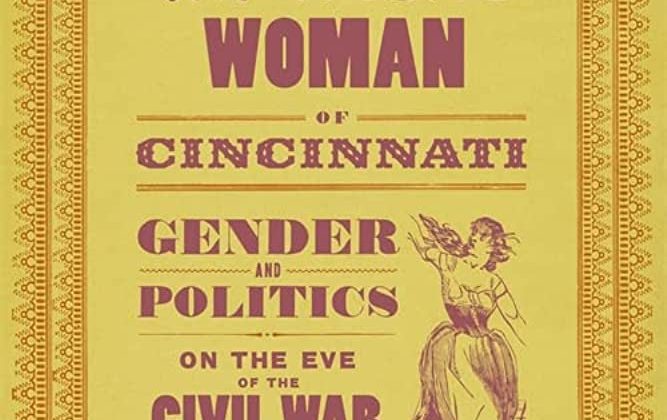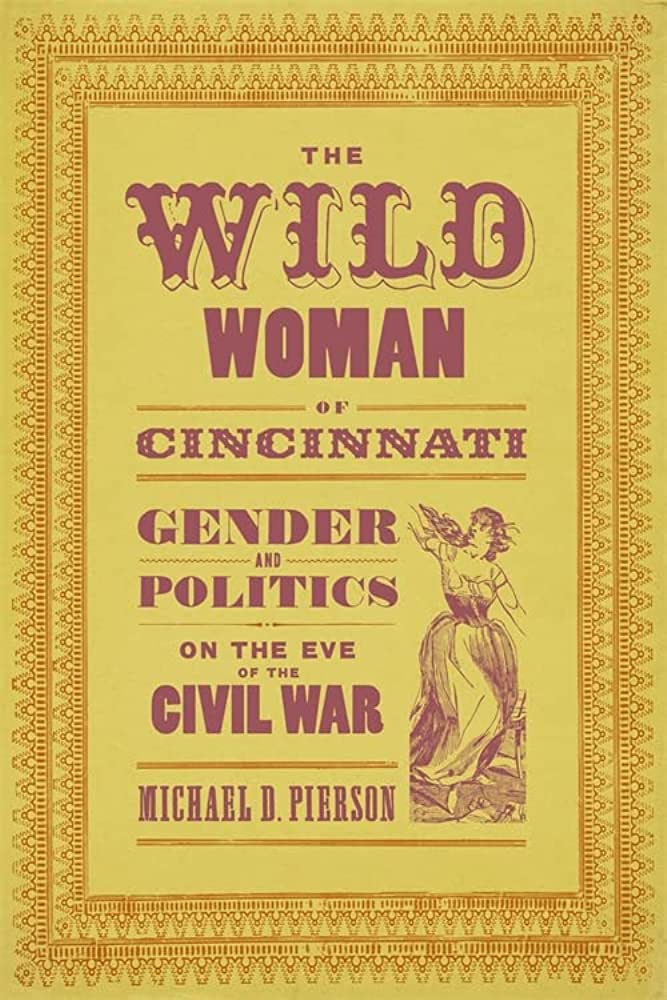 Michael D. Pierson is Professor of History at the University of Massachusetts, Lowell. This interview is based on his new book, The Wild Woman of Cincinnati: Gender and Politics on the Eve of the Civil War (LSU Press, 2023).
JF: What led you to ​write The Wild Woman of Cincinnati?
MP: Quite literally, I was reading an 1856 newspaper and found a story that said, in about 3 sentences, that the "Wild Woman" show that had caused so much excitement in Cincinnati had been revealed as a hoax. I had never heard of the Wild Woman. How can you not want to find out more about that! As it turns out, the Wild Woman exhibit was staged by a man who claimed to have found (and brutally subdued) a woman living, quite feral, on borderlands between the United States and the Comanche. From there, it just got more fascinating.
JF: In 2 sentences, what is the argument of The Wild Woman of Cincinnati?
MP: The ways that men and women reacted to the Wild Woman show tell us a lot about how people in 1856 thought about the sexes and the roles they should play in society. The fact that men in different parts of the country (North and South) and in different political parties thought distinct things about her helps us to understand the divisions in the country as it stood on the brink of Civil War.
JF: Why do we need to read The Wild Woman of Cincinnati?
MP: Most of all because the Wild Woman is fascinating! We know so little about her, even now, but her exhibition opens up so many different questions. Who was she? Why was her display allowed to continue when she was very clearly distressed? What does it mean to pay a quarter to stare at a silent woman, who was sometimes fierce and sometimes scared? Why did it take local activist women to shutter the exhibition? Everyone who encounters the Wild Woman is stunned by the strangeness of this world. One last thing: This incident also allows us to weigh the limited evidence, to shift through it for every meaning. In that way it allowed me to foreground the process by which we, as historians, turn evidence into a history. That's always interesting because we need to be really careful when we read history (or other things) to make sure the evidence is solid.​​​
JF: Why and when did you become an Am​erican historian?
MP: That's easy: Trip to Gettysburg at age 11 + Bruce Catton = historian in the making!
JF: What is your next project?
MP: I'm writing about Senator Charles Sumner's speech, "The Crime Against Kansas." It's the one that precedes the famously brutal attack on him by Representative Preston Brooks in 1856. What was so provocative?
JF: Thanks, Michael!