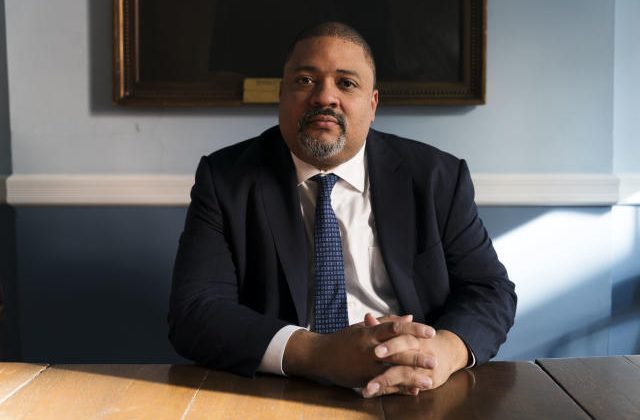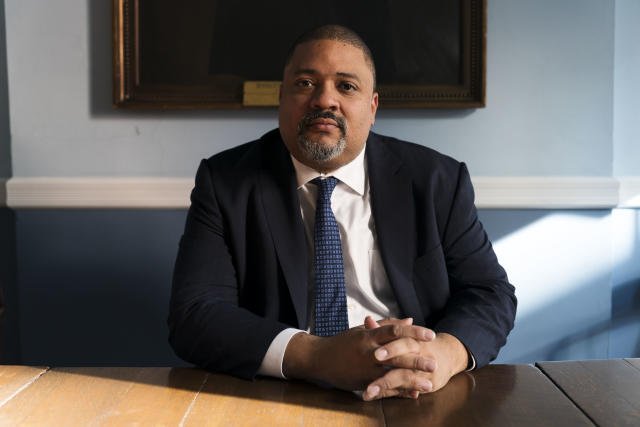 The Manhattan District Attorney bringing an indictment against a former president is a devout Christian. Here is Megan Saliashvili at Sojourners:
…at Abyssinian Baptist Church in Harlem, one of the most significant institutions serving Black New Yorkers, Bragg is known as a devoted man of faith and longtime member. His pastor Rev. Raschaad Hoggard recently preached: "You don't have to like Trump, but you have to love him!" Bragg said with a chuckle during a February interview in his downtown office. His deputy director of communications shook her head, saying, "Nope!"
If Trump is indicted by a grand jury in New York, it will be the first time for a former president. On March 18, Trump called on his supporters to resist Bragg, who is considering charges of falsifying business records after the Trump Organization allegedly reimbursed Trump's attorney for paying Daniels, a porn actress.
Several Republican lawmakers claim the investigation is politically motivated and are now considering legislation against politically motivated investigations while forming their own probe of Bragg, a Harvard-educated former federal prosecutor and Manhattan's first Black district attorney.
In Bragg's first year in office, he has faced national criticism for declining to proceed with an earlier case against Trump, and for downgrading over half of felonies to misdemeanors amid higher crime than pre-2020 levels.
Bragg said his outlook on diversion practices, exit ramps that move people away from jails to facilities for substance abuse and mental health treatment, comes from his mulling over Matthew 25:35-40 in which Jesus speaks to his followers: "For I was hungry and you gave me something to eat … I was in prison and you came to visit me … whatever you did for the least of these brothers and sisters of mine you did for me."
"Our kind of fundamental duties to others are in this interaction," Bragg said.
Throughout difficult periods in Bragg's tenure so far, the Abyssinian congregation has rallied around him. During Black history month in February, a ministry at the church awarded Bragg a plaque celebrating him as a "trailblazer" and "vanguard" in the community and church. He received the honor to a standing ovation that filled the sanctuary.
"Let's celebrate our member, our brother, our friend, encourage him!" said Rev. Hoggard.
Hoggard has led the congregation since the passing of Rev. Calvin Butts III at age 73 in October 2022. Butts was one of New York's most respected religious figures and a longtime leader in the African American community. Butts was known for putting his gospel preaching into practice outside the church.
Bragg, 49, often speaks of his first direct encounter with the law — when he was a ninth grader, during the war on drugs amid the 1980s crack epidemic, the New York Police Department held him at gunpoint about a block away from Abyssinian. He turned to Butts and a local council member who helped him file a formal civil complaint. The experience helped him realize the importance of faith leaders in communities.
But Bragg isn't just encouraged by faith leaders in the community, he is one. On any given Sunday morning he can be found teaching a high school Sunday school class in the basement of Abyssinian where he once served as president of the church youth council.
"It's the best hour of the week," Bragg said. "I like the church basement… you're not going to do anything you shouldn't do there, but it's also sort of informal, you know, it's not like being in church church."
Read the rest here.