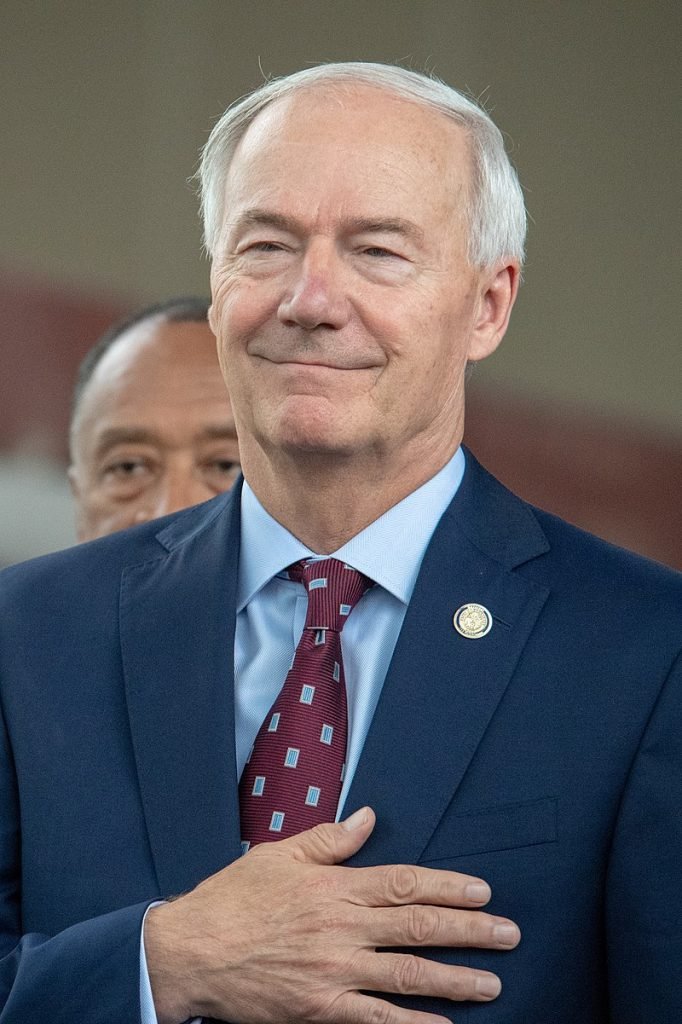 So far the 72-year-old former governor of Arkansas is the only one who has not gone ballistic about Trump's recent indictment. This probably means he has no chance to win the nomination.
Here is ABC News:
Former Arkansas Gov. Asa Hutchinson made his 2024 White House bid official on Sunday in an exclusive sit-down interview with ABC "This Week" co-anchor Jonathan Karl.
Ahead of his presidential announcement, Hutchinson, a Republican, spent several days in the first-in-the nation caucus state of Iowa, stirring speculation that he intended to enter into what he acknowledged is a tense national political landscape.
"I have made a decision, and my decision is I'm going to run for president of the United States," Hutchinson told Karl. "While the formal announcement will be later in April, in Bentonville [Arkansas], I want to make it clear to you, Jonathan, I am going to be running. And the reason is, I've traveled the country for six months, I hear people talk about the leadership of our country. I'm convinced that people want leaders that appeal to the best of America, and not simply appeal to our worst instincts."
The former governor told Karl he is inspired by his travels around the country over the last six months and acknowledged it would take "a lot of hard work and good messaging" to raise his national profile and break through a crowded primary field.
"It's still about retail politics in many of these states, and also, this is one of the most unpredictable political environments that I've seen in my lifetime. So my message of experience, of consistent conservatism and hope for our future in solving problems that face Americans, I think that that resonates," Hutchinson said.
Hutchinson joins a field of Republican presidential hopefuls that already includes former President Donald Trump, former South Carolina Governor and U.N. Ambassador Nikki Haley and entrepreneur Vivek Ramaswamy.
Although more Republicans are expected to join the primary in the coming months, Trump's shadow looms large following his recent indictment by a Manhattan grand jury — making him the first current or former president to face criminal charges.
In a statement issued shortly after news of the indictment broke on Thursday, Hutchinson expressed his belief that Trump should not be the next president, arguing the final decision should be made by voters at the ballot box. Asked by Karl how Trump's indictment affects the 2024 presidential race, Hutchinson said the development "adds to the unpredictability" of the political process.
"I think it's a sad day for America that we have a former president that's indicted, and so it's a great distraction, but at the same time, we can't set aside what our Constitution requires — which is electing a new leader for our country — just because we have this side controversy and criminal charges that are pending. And so we've got to press on, and the American people are gonna have to separate what the ideas are for our future," he said.
Karl pressed Hutchinson on whether he believes Trump should drop out of the race now that he's been indicted.
"I do," Hutchinson said, standing by the position he took before Trump was charged. "I mean, first of all, the office is more important than any individual person. And so for the sake of the office of the presidency, I do think that's too much of a sideshow and distraction and he needs to be able to concentrate on his due process and there is a presumption of innocence."
"I've always said that people don't have to step aside from public office if they're under investigation, but if it reaches the point of criminal charges that have to be answered, the office is always more important than a person. And so, there's some consistency there. And I do believe if we're looking at the presidency and the future of our country, then we don't need that distraction," he added.
Read the rest here.