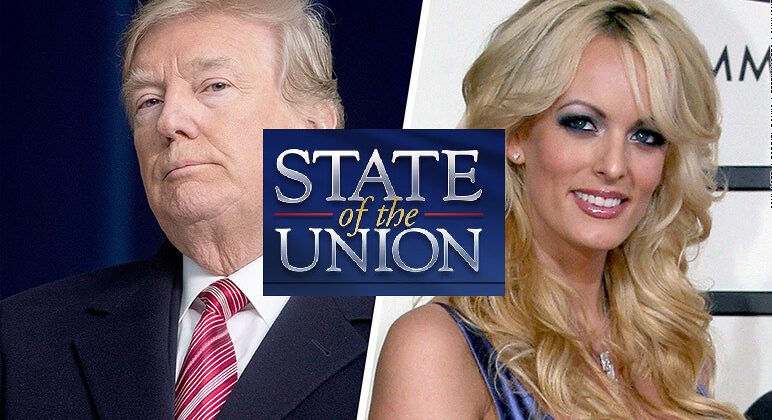 Trump is the first United States president to face criminal charges–more than thirty of them. The formal indictment will take place on Tuesday at 2:15pm.
Evangelical responses are below. Let's remember that none of these evangelicals have seen the thirty or so charges against Trump.
It is also worth noting that none of these evangelical leaders are mentioning the fact that Trump paid hush-money to a porn-star to cover-up a sexual liaison with her. I'll bet Trump is kicking himself today. He should have just admitted to having the affair with Stormy Daniels. As these social media posts indicate, many evangelicals would have still voted for him. As I wrote earlier this month: "We now live in a world where the Christian Right defends a president who gave hush-money to a porn star."
The libs must pay!:
MAGA evangelicals love Don Jr. in times likes this:
Jenna on "character":
Convicted felon Dinesh D'Souza:
The Charlie Kirk outrage machine is operating at full power today. Expect to see him at megachurch near you very soon:
Hunter's laptop!:
Such drama! Apparently the Rubicon was not crossed on January 6th):
Trump court journalist David Brody is also fired-up:
I'm going to keep this tweet on file:
Here is a tweet from Tony Suarez of the Hispanic Christian Leadership Conference: "Five years ago I, along with other faith leaders, had the privilege of praying with President Trump in the Oval Office. Today I'm praying for him again, along with his family and our nation. The left literally will stop at nothing. Leftist leaders, including Alvin Braggs, embody the actions and spirit of Hugo Chavez and Fidel Castro. This is not the nation our founding fathers birthed nor we've traditionally enjoyed…but don't worry, we will take our nation back for the glory of God!"
Tony Perkins:
And this from Tony:
Paula is appalled:
"It's a sad day for America":
Jentezen Franklin:
Here is Franklin Graham:
It's a shameful day for America as former President. @realDonaldTrump was indicted by a Manhattan grand jury. The Democrats have weaponized the legal system for their political gain while ignoring the current Administration's faults and deficiencies. There's only One who can save this country, and that is God and God alone. Why should He even hear our prayers when we have turned our back on Him? But I'm going to keep praying that God will intervene and save this nation so we will continue to be that beacon of hope for this very dark world.
Albert Mohler on the "unprecedented dangers."
Mike Pence:
Sean Feucht:: "Trumps is the 1st president EVER to have his residence raided by the FBI. Trump is the 1st president EVER to be impeached twice. Trump is the 1st president EVER to be wiretapped by the FBI before taking office. Trump is the 1st president EVER to be banned from social media. Trump is the first president EVER to be indicted by a grand Jury. Seriously, what's next? They will do ANYTHING to stop him."