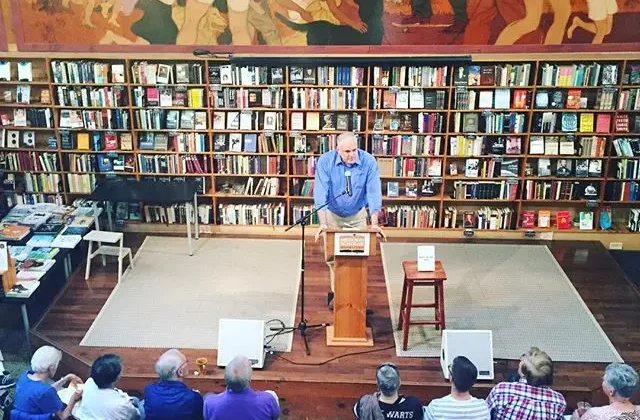 Edmunds Bookshop in Edmunds, Washington
Harvey's Tales in Geneva, Illinois.
Interabang Books in Dallas, Texas
Main Street Books in Lafayette, Indiana
And (drumroll please):
MIDTOWN SCHOLAR BOOKSTORE in Harrisburg, Pennsylvania!
We had our book launch for Believe Me: The Evangelical Road to Donald Trump at the Midtown Scholar. It is one of the finest bookstores in the country! If you are in the Harrisburg area, this is a must stop.
Where do I vote?