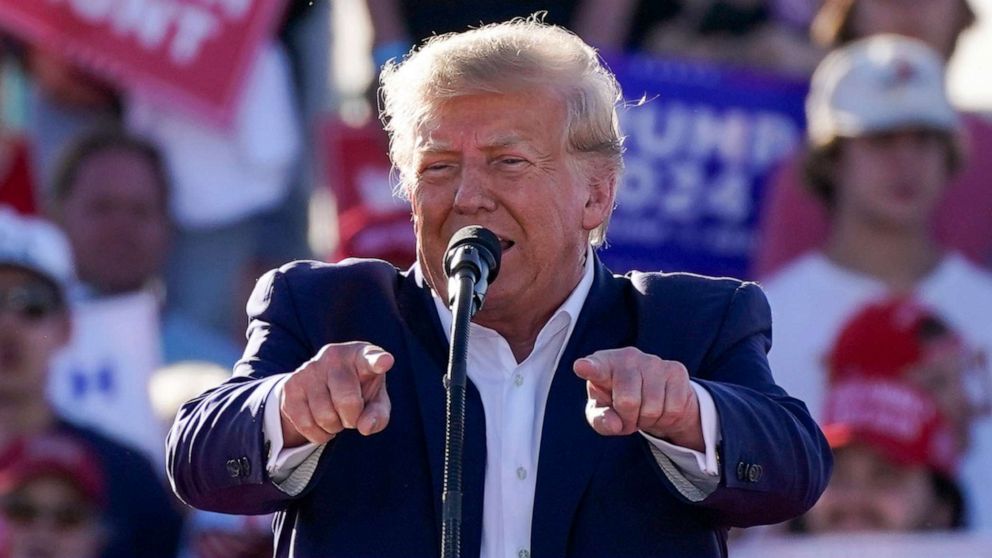 If you don't know about the J6 choir, get up to speed here.
John Cornyn (TX), Lindsey Graham (SC), John Thune (SD), and Thom Tillis (NC) have weighed-in. Here is Sahil Kapur and Scott Wong at NBC News:
Top Senate Republicans broke with former President Donald Trump on Monday over his decision to feature video of Jan. 6 rioters at his weekend rally in Texas.
Some disagreed with his judgment in playing a video that exalts those who took part in the attack on the Capitol and were arrested, rejecting the narrative in pro-Trump circles that the rioters were "peaceful" protesters. Other Republicans said it is an unwise political strategy for Trump to focus on the attempted insurrection as he seeks a comeback bid in 2024.
"People who violated the law should be prosecuted. And they have been," Sen. John Cornyn of Texas, who previously held the No. 2 spot in Senate Republican leadership, told NBC News.
"I just frankly don't understand this, you know, retrospective look," he said. "When it comes to running for president or any other office, people don't want you to relitigate all your grievances in the past. They want to know what your vision for the future is. And so I don't think it's a formula for success."
Sen. Lindsey Graham, R-S.C., a Trump ally and golfing partner, broke with the ex-president's view.
"January 6 was one of the worst days in American history. Everybody's entitled to due process," he said, adding that "if you're trying to suggest that those who were involved in January the 6th are some kind of hero? No."
"There will be no effort on my part to whitewash January 6," he added.
Senate Minority Whip John Thune, R-S.D., referred to his past comments condemning the Jan. 6 violence and questioned Trump's decision to keep focusing on that day.
"It's living in the past," Thune said. "And I think most— more people want to hear about the things you're going to do to make the future better and brighter for them."
At a campaign rally Saturday in Waco, Texas, Trump began by playing the song "Justice For All," which, according to an announcer, was recorded by "Donald J. Trump and the J6 choir." The song played as Trump put his hand over his heart, as an accompanying video featured actors portraying Jan. 6 defendants in jail cells and actual footage of the rioters violently breaching the Capitol on Jan. 6 as Trump recites the Pledge of Allegiance. The video was posted by the Right Side Broadcasting Network.
Read the rest here. When are these senators going to realize that Trump's entire brand is about "living in the past."