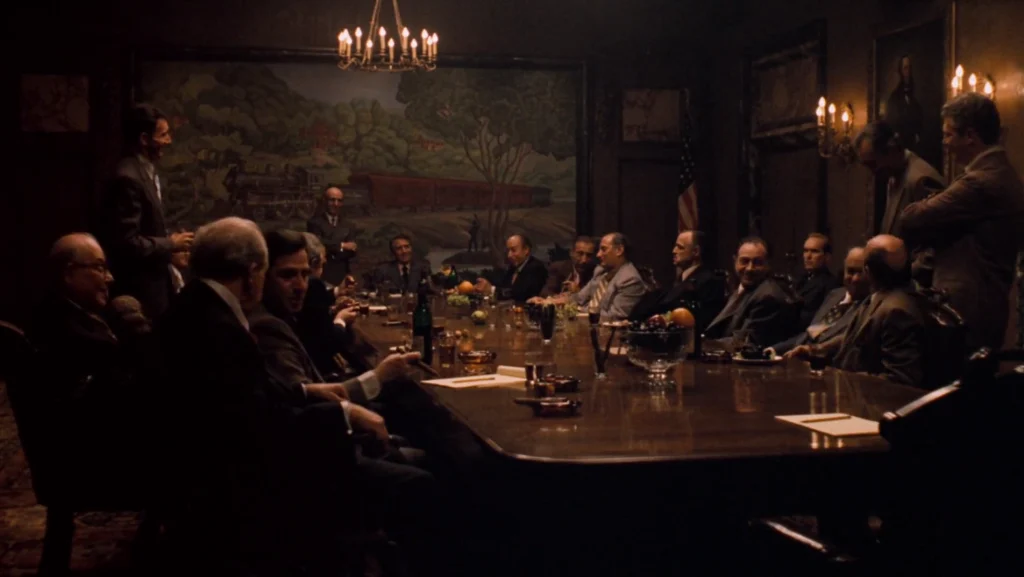 As a fan of The Godfather, I couldn't pass up this Washington Post piece by Adrian Blanco, Marianna Sotomayor, and Hannah Dormido. Here is a taste:
It all started with a meeting that then-Minority Leader Kevin McCarthy (R-Calif.) convened after the midterm elections. He wanted to discuss how a razor-thin Republican majority would operate — and whether he still had a pathway to lead the fractious Republican conference and become speaker of the House.
As lawmakers streamed out of the leadership office late last year, many emerged with mixed reactions to the meeting. But one common observation emerged: McCarthy had intentionally brought in representatives from each of the Republicans'five ideological caucuses, reminiscent of how "the five families" in "The Godfather" met to strategize in an effort to keep the peace.
The comparison stuck.
Each week the House is in session, the chairs of the five caucuses meet in the speaker's office to discuss how lawmakers in their individual factions feel about bills that are set to be voted on in the near term and strategize on how to reach common ground on more consequential items that must be addressed in the not-so-distant future.
The "five families" represent a range of views,from the most moderate who are willing to work with Democrats to the ultraconservative who often push leadership to accept their demandsin return for their votes.
Most Republicans belong to at least one group, but many claim membership in more than one due to personal interests and political leanings.
Read the rest here.
The "Five Families" are:
The House Freedom Caucus: "…probably the most well-known ideological faction since its members are outspoken in their hard-line demands of leadership, notably holding up the eventual election of McCarthy as speaker. While the Trump-aligned group frequently makes headlines, with members such as Reps. Marjorie Taylor Greene (R-Ga.) and Chip Roy (R-Tex.) in the ranks, it is one of the smallest factions with almost 35 members." This group also includes Scott Perry (PA), Andy Biggs (AZ), Jim Jordan (OH), Lauren Boebert (CO), Paul Gosar (AZ), and Warren Davidson (OH).
The Republican Study Committee: "…the largest ideological bloc of the conference, with current membership including nearly 80 percent of all Republicans. Given its size, its membership crosses over with many other groups in the more moderate and ultraconservative factions." This group includes Kevin Hern (OK), Steve Scalise (LA), Mike Johnson (LA), Jim Banks (IN), and Jeff Duncan (SC).
The Problem Solvers Caucus: "…the only one that has both Republican and Democratic members as they strive to propose policies that have bipartisan support." The group includes Brian Fitzpatrick (PA), Nicole Malliotakis (NY), and Don Bacon (Neb)
The Republican Governance Group: "…42 Republicans, a majority of whom are moderates who value governing and the House as an institution. Most are fiscally conservative and socially moderate, and they prioritize defending the interests of their colleagues facing the toughest reelection prospects in policy negotiations." This group includes David Joyce (OH), Young Kim (CA), Blake Moore (UT), and David Valadao (CA).
The Main Street Caucus: "…has a lot of crossover with members of the Republican Governance Group, but don't call them moderates. This group of 67 conservatives is keenly interested in governing and producing legislation focused largely on the economy and national security." This group includes Dusty Baker (SD), Stephanie Bice (OK), Lisa McClain (MI), and Randy Feenstra (IA).