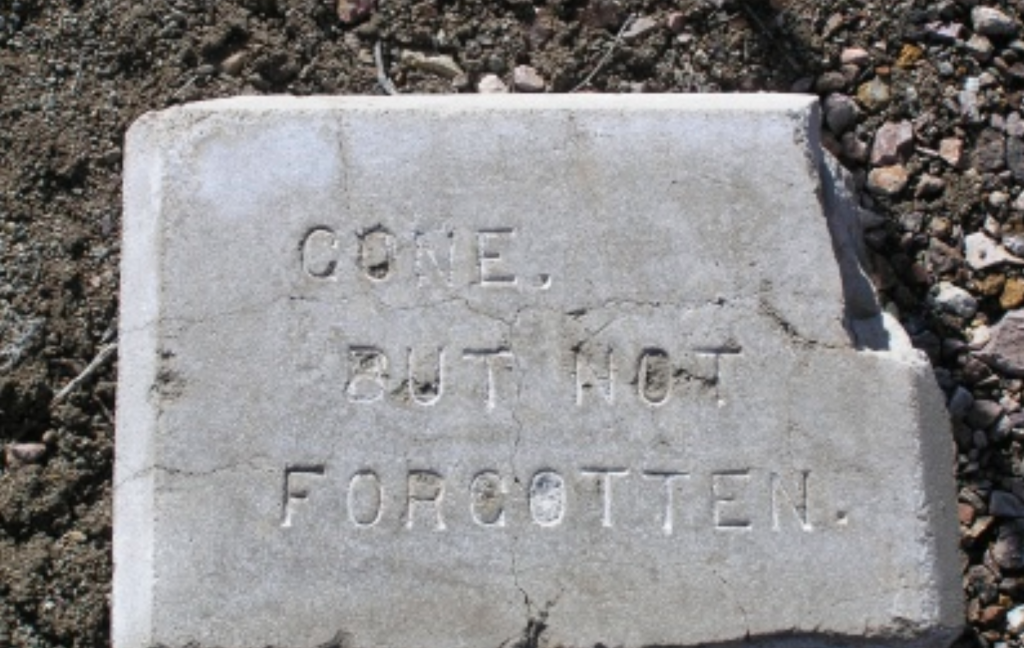 Living grace lingers—for now
I.
I drive my daughter to her first swimming lesson.
"Daddy, I don't want to go," she says.
"Sure you do, kiddo. You're going to love it. You'll have fun," I say.
It's quiet in the car until we're a block from the YMCA.
"Do I have to, Daddy?" she says.
No, I want to say. And yes. What I say, though, is, "It's normal to be nervous, darling. You'll have fun. Believe me."
I walk her in and, at the door of the changing room, I thumb the tears off her cheeks.
"Please, Daddy," she says.
"Go ahead, kiddo." I smile. "You'll have a lot of fun. It will be good. You'll have fun."
She turns and I pat her shoulder and she goes in and the heavy door whumps shut behind her. I find a couch in the lobby. I sit and scroll on my phone.
What if she can't swim? What if she drowns?
"This is a good thing," I think, and look at my watch. "When I see her again, she will say she had fun."
II.
I sit straight up in bed, wide awake in less time than it takes lightning to strike. I'd been dreaming. The most vivid dream of my life. In it I saved the lives of two people. The first was a stranger.
I stood on the platform at the Sedgewick Brown Line stop, waiting for the el. When it rumbled in and the doors slid back a drunk kid in a sport coat got off and collapsed. He rolled onto his back and began to vomit and then choke on it. Everybody saw and nobody moved. I ran to him and rolled him onto his side. And I stayed with him until his vomiting became dry heaves and the danger passed.
The dream cuts instantly to a family dinner. There were my parents across the table from me, and next to me, my children, whom I loved with my whole heart in the dream, even though I don't have children in real life. Eating, laughing, talking. Then I began to choke. And everything stopped. They all stared. Even my imaginary children. That piece of steak, lodged in my windpipe, felt as big as an entire steer. I jumped up and staggered backward on weak legs and wrapped myself in my own arms and gave myself the Heimlich.
I sit on my bed and stare into the darkness for a long time, the dream running backward and forward on projector reels in my head. Suddenly, though, the film melts. I swear I smell smoke. I didn't save the kid's life. Or my own. I just prolonged them.
III.
One cool afternoon I take a stroll through a deserted cemetery. Not much more than a potter's field on the side of a ridge. It's quiet, under the cover of interlocking pine boughs. The ground is topped in long, soft needles and my footfalls barely crunch. I notice, after a bit, that the ground sags in front of each cockeyed headstone. Little depressions longer than they are wide, elongated bowls in the earth, which I assume at first are karstic deformations. But they're so evenly spaced, so regularly repeated.
There hadn't been a burial in that cemetery in at least forty years. Even so, more than one epitaph reads, "Gone, but not forgotten." Except, of course, everybody there has been totally forgotten. I snap a picture of the indentations and text it to a friend. "What's this about? Did the dead rise?" She texts back: "Poor people are buried there. In pine boxes. The boxes just biodegraded after a few years and the ground sank."
"Forgotten" seems like an unacceptable state of being. But unacceptable to whom? Nobody alive, evidently. These dead no longer belong to anybody's recollections. But the ground scarred itself through its own natural processes because of them. The earth embodies their absences. I take it as a sign of the land's faithfulness to their memory, sufficient unto itself.
IV.
I've been seeking out abandoned houses and cabins. Most of them are in the woods, half-buried by fallen tree limbs and moss that covers the frail walls like vertical carpeting. I eat dinner in them, and sometimes I spend the night. I want to meet a ghost. I want to listen to the life story of a long-gone soul. I'd sit at its ethereal feet, in the sweet-smelling natural decay. I'd nod along as it murmured ancient tales of stillborn babies, cloudy moonshine, affairs by lantern-light. Their stories may be confessions and that'd make me the priest. I'd offer a kind of secret absolution, like a dead letter found, one that arrives long after the window through which living grace passes has been closed.
"Sleep in peace now, Ghost," I will say, and I'll draw the cross in the air. "Please don't tell God, but now your sins are forgiven."
Paul Luikart is the author of the short story collections Animal Heart (Hyperborea Publishing, 2016), Brief Instructions (Ghostbird Press, 2017), Metropolia (Ghostbird Press, 2021) and The Museum of Heartache (Pski's Porch Publishing, 2021.) He serves as an adjunct professor of fiction writing at Covenant College in Lookout Mountain, Georgia and lives in Chattanooga, Tennessee.