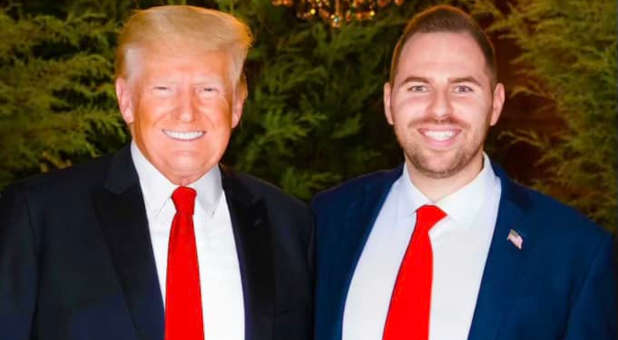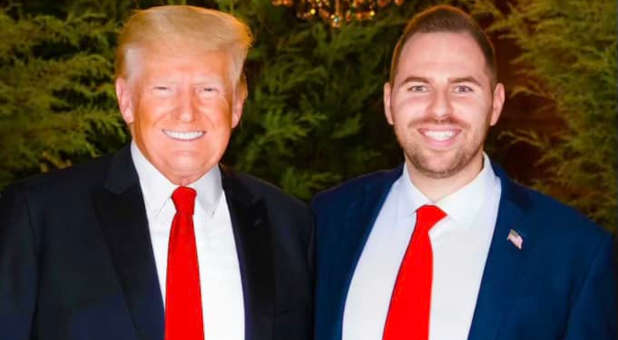 Roger Stone, Michael Flynn, and Donald Trump participated in a "prayer call" Monday night with Jackson Lahmeyer and the Pastors for Trump movement. Some of you may remember Lahmeyer as the 2022 Senate candidate who tried to unseat Jim Lankford in the Oklahoma GOP primary. On his website he proudly notes that his senate campaign had the endorsement of Rudy Giuliani, Flynn, Stone, and Mike "MyPillow Guy" Lindell.
Watch:
Here's a short summary of Trump's appearance. It is basically a bunch of rambling:
Trump boasted about giving pardons to both Stone and Flynn.
Apparently there were some technical difficulties with the call. Trump blamed it on the "radical left." The hosts said it was "demons." Lahmeyer would later say that someone was trying to "hack" the call.
Trump spent most of the call attacking Joe Biden and the Democrats. He said Biden is "grossly incompetent" and is surrounded by "vicious" people. Trump believes Biden and the Democrats "hate our nation" because they support "open borders" and "high taxes."
Trump said that the United States is like a "rudderless ship" that can only be saved "though prayer." He asked the "3,000 pastors" on the call to lead the nation in prayer.
He bragged about how well he is doing in the polls.
Jackson Lahmeyer prayed for Trump. He referred to him during the prayer as the "47th President of the United States." He thanked God for "raising-up" such a "righteous man" to save America. He then prayed to "uproot" and "remove" anyone in Washington D.C. who does not submit to the "will" of God.