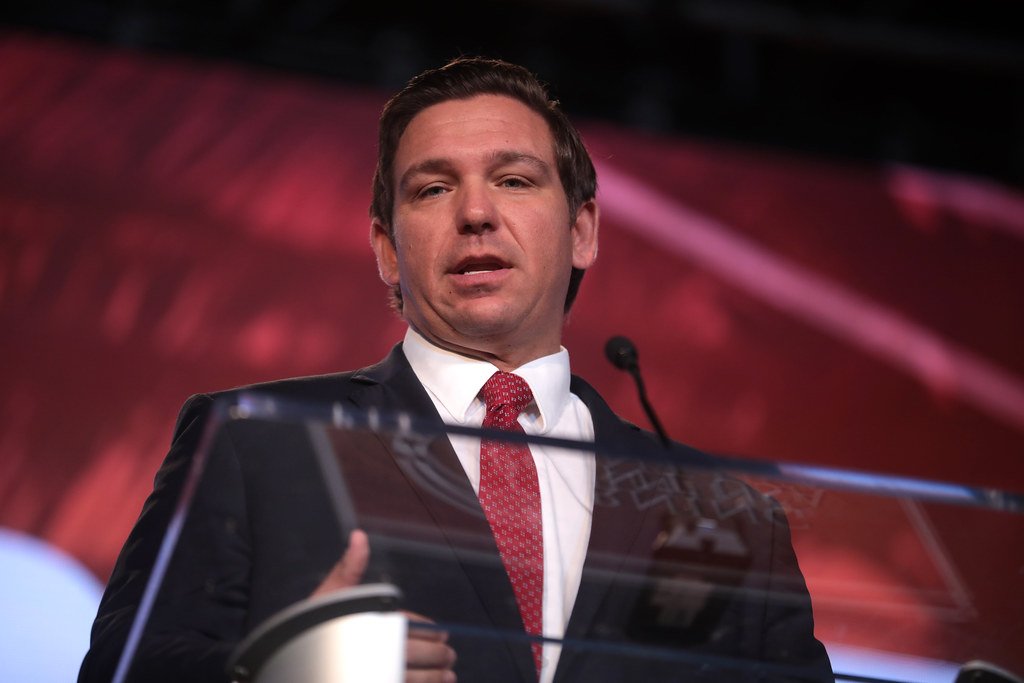 A visit to the Liberty University convocation has become a rite of passage for GOP presidential candidates. (Remember Donald Trump's "Two Corinthians" blunder?) Florida governor Ron DeSantis is obviously aware of this. He will be at Liberty next month.
Here is the Liberty press release:
Liberty University will host the 46th Governor of Florida Ron DeSantis as keynote speaker during Convocation on Friday, April 14, where he will address the student body for the first time. The event will begin at 10:30 a.m. in the Vines Center. This visit continues Liberty's longstanding tradition of welcoming policy leaders and influential voices in America's conservative movement.
"We are pleased to announce that Liberty University will be hosting Gov. Ron DeSantis as a Convocation speaker next month," said Liberty Interim President Jerry Prevo. "As a university that is committed to Training Champions for Christ with academic excellence, it is important for our students to hear from some of the nation's top influential leaders who are committed to the Christian faith while serving in the public square. Gov. DeSantis comes in a long line of notable guests to Convocation. We look forward to hearing him encourage, educate, and inspire our students."
Gov. Ron DeSantis' visit follows a host of visits from distinguished leaders serving in public office throughout the years, including former presidents and vice presidents, governors, ranking members of U.S. Congress, and Supreme Court justices who have each taken the stage to share their life stories, unique perspectives, and leadership principles with Liberty students while encouraging them to live out their faith in their future careers.
Liberty's past guests have included Virginia Gov. Glenn Youngkin, Virginia Lt. Gov. Winsome Sears, former Vice President Mike Pence, former Secretary of State Mike Pompeo, former Presidents Donald Trump and Jimmy Carter, former South Carolina Gov. and U.S. Ambassador to the U.N. Nikki Haley, U.S. Sen. Ted Cruz, Supreme Court Justice Clarence Thomas, former Texas Gov. Rick Perry, former Louisiana Gov. Bobby Jindal, U.S. Sen. John McCain, former Speaker of the House Newt Gingrich, and former Alaska Gov. Sarah Palin. The 43rd Governor of Florida Jeb Bush (1999-07) spoke at Liberty's Commencement in 2015.
Read the rest here. Is this where DeSantis will announce his candidacy?
Ted Cruz announced his candidacy at Liberty in March 2015. It is also worth noting that the Liberty announcement does mention Bernie Sanders's visit to campus in September 2015.