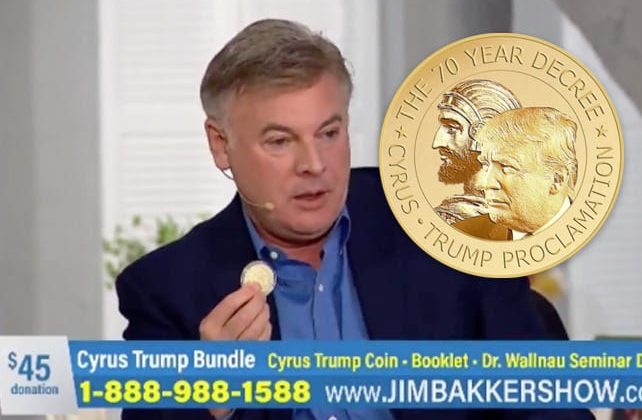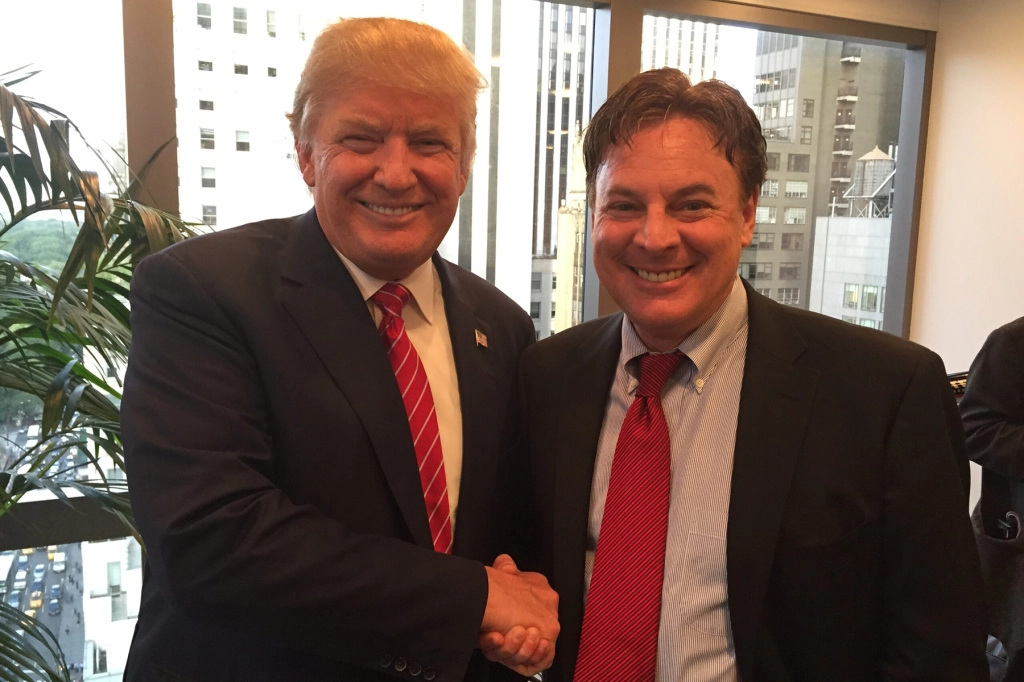 Lance Wallnau has been on a roll of late. Some of you know Wallnau. He's the guy who:
He now wants to win MAGA "thought leaders" to Pentecostalism:
Wallnau recently spoke at the "Fire and Glory Live" event. Here is a video of the last day of the conference:
Wallnau believes that we are in the midst of a "great awakening" in which God is going "to intervene" in "America's great crisis" because "the devil is bad and he is trying to destroy the United States." Wallnau wants his hearers to "lock their shields" over their communities to "repulse the attack on America." He says that he and his colleagues are holding these "Fire and Glory" events in "six swing states," presumably to get Donald Trump re-elected.
What you see in the video below is a fusion of Charismatic-Pentecostal Christianity, Seven Mountain Dominionism, and American politics. Wallnau says that "this nation belongs to Jesus." He wants to prepare people in towns, cities, and states to "overcome the gates of hell" in their local communities. He believes that somehow people will obtain the power and skills for taking the offensive against the devil in America as soon as they hear the word "diamond."
Wallnau is essentially describing a kind of Christian Right holy war against the "enemy." This "enemy" is Joe Biden and the Democrats. He refers to this spiritual overthrow of the demonic government as an "insurrection" and a "MAGA thing" that will lift the "witchcraft" from the people and empower them to march against the enemy.
Wallnau then paraphrases a 1960s Kenneth Hagin prophesy in which the Charismatic preacher said that "the dark spirit of Marxism is coming over the United States–it is a communist spirit…" But "before that spirit will be able to take over this country" there will be a remnant of people who will be protected by "tongues of fire." The Pentecostals who experience these "tongues of fire" will "push back" on the Marxist "spirit."
Finally, Wallnau tells a story about how he prayed in the "tongues of angels." When he finishes the story he says he is going to "release the tongues of fire" among the people so that they can defeat Black Lives Matter, the LGBTQ agenda, Joe Biden, and globalism. These demonic forces, he says, are going to "meet the firewall of a Pentecostal movement."
Watch:
What if people take this stuff seriously in the way Tyler Ethridge did? Or worse, what if the attendees left this meeting and believed that they had a divine decree to destroy their demonic neighbors who are Democrats, Biden-voters, gay, or involved in Black Lives Matter? Fortunately, most people in attendance will not take this seriously, or at least will not take Wallnau's words to their logical conclusion. But some might.
By the way, Wallnau also has a theory on Billy Graham's death. It apparently has something to do with the Israelites overturning "the deep state."