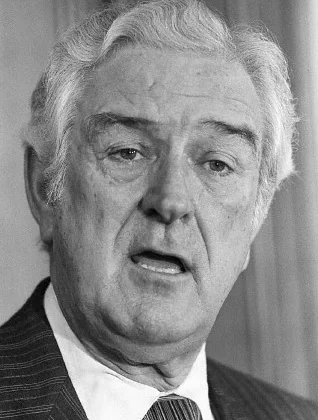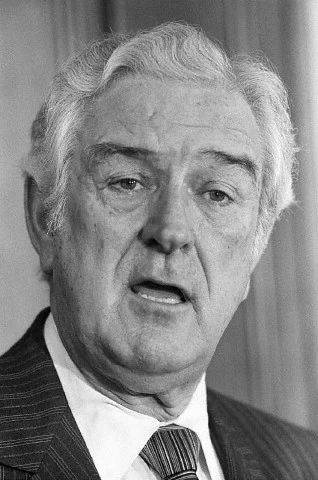 In 1980 former Texas governor and presidential candidate John B. Connally, and former Texas lieutenant governor Ben Barnes, traveled to Middle Eastern capitals urging the region's leaders to tell Iran not to release the American hostages until after that year's presidential election. Connally and Barnes told these Middle Eastern leaders that if Ronald Reagan defeated Carter in the election the new Republican president would give Iran a better deal. Reagan's campaign manager, William J. Casey, appears to have orchestrated the mission. Barnes, age 85, is telling this story for the first time publicly.
Here is a taste of Peter Baker's reporting at The New York Times:
"History needs to know that this happened," Mr. Barnes, who turns 85 next month, said in one of several interviews, his first with a news organization about the episode. "I think it's so significant and I guess knowing that the end is near for President Carter put it on my mind more and more and more. I just feel like we've got to get it down some way."
Mr. Barnes is no shady foreign arms dealer with questionable credibility, like some of the characters who fueled previous iterations of the October surprise theory. He was once one of the most prominent figures in Texas, the youngest speaker of the Texas House of Representatives and later lieutenant governor. He was such an influential figure that he helped a young George W. Bush get into the Texas Air National Guard rather than be exposed to the draft and sent to Vietnam. Lyndon B. Johnson predicted that Mr. Barnes would become president someday.
Confirming Mr. Barnes's account is problematic after so much time. Mr. Connally, Mr. Casey and other central figures have long since died and Mr. Barnes has no diaries or memos to corroborate his account. But he has no obvious reason to make up the story and indeed expressed trepidation at going public because of the reaction of fellow Democrats.
Mr. Barnes identified four living people he said he had confided in over the years: Mark K. Updegrove, president of the L.B.J. Foundation; Tom Johnson, a former aide to Lyndon Johnson (no relation) who later became publisher of the Los Angeles Times and president of CNN; Larry Temple, a former aide to Mr. Connally and Lyndon Johnson; and H.W. Brands, a University of Texas historian.
All four of them confirmed in recent days that Mr. Barnes shared the story with them years ago. "As far as I know, Ben never has lied to me," Tom Johnson said, a sentiment the others echoed. Mr. Brands included three paragraphs about Mr. Barnes's recollections in a 2015 biography of Mr. Reagan, but the account generated little public notice at the time.
Records at the Lyndon Baines Johnson Library and Museum confirm part of Mr. Barnes's story. An itinerary found this past week in Mr. Connally's files indicated that he did, in fact, leave Houston on July 18, 1980, for a trip that would take him to Jordan, Syria, Lebanon, Saudi Arabia, Egypt and Israel before returning to Houston on Aug. 11. Mr. Barnes was listed as accompanying him.
Read the entire piece here.
Addendum (8:54pm): Over at Facebook, historian Bill Kerrigan writes: "More horrible is that they probably prolonged the terror and trauma experienced by the hostages, whose time living under these terrible conditions was extended. They, not Carter, were the real victims of their actions."