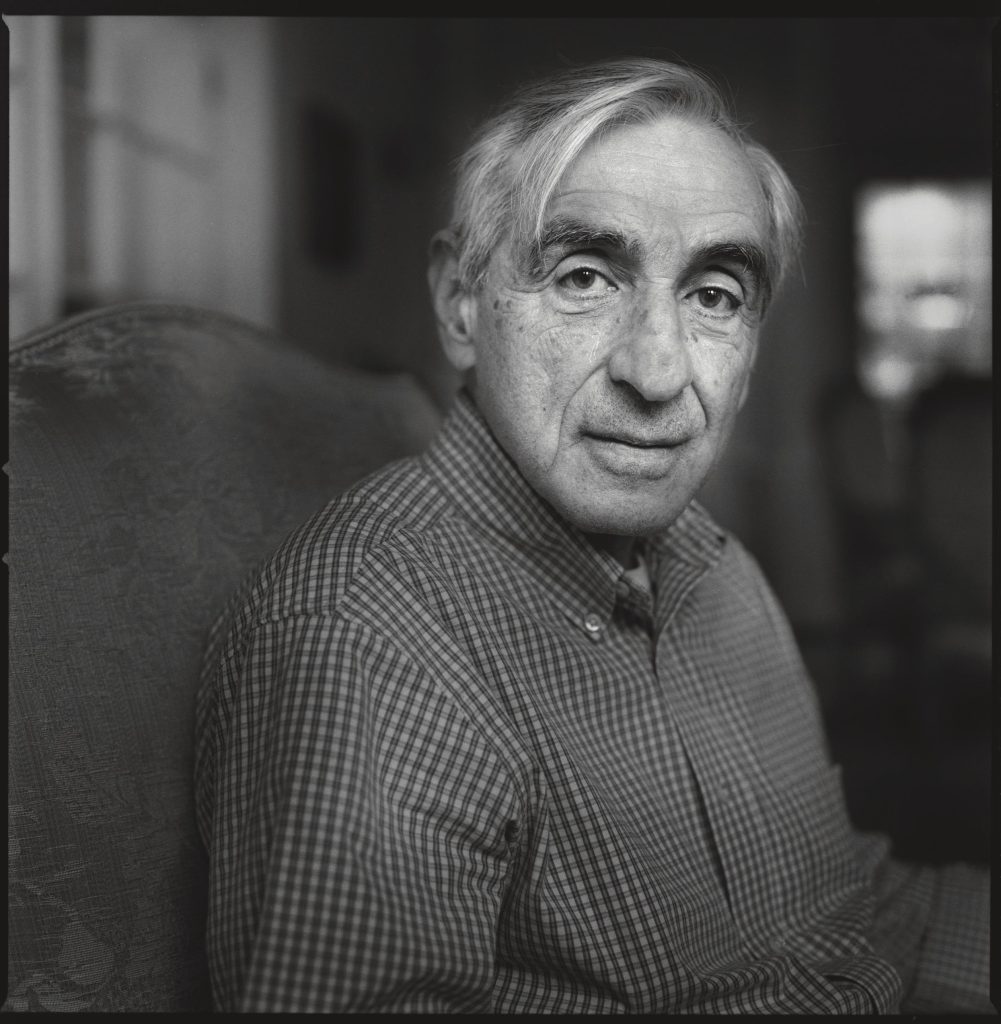 Close readers of this blog will recall that I recently added some quotes from Michael Walzer to my commonplace book. The quotes come from Walzer's latest book The Struggle for a Decent Politics: On "Liberal" as an Adjective. Walzer is one of post-war America's great political philosophers and a former editor of Dissent.
Here is a taste of Timothy Shenk's interview with Walzer at Dissent:
Shenk: You put a lot of emphasis on the distinction between "liberal" as adjective and "liberalism" as noun. What do you see as the difference between the two?
Walzer: I began with a couple of other books. Carlo Rosselli is one of my heroes; he was a leader of the non-Communist, antifascist political resistance in Italy in the 1920s and '30s, he was assassinated by Mussolini's thugs in Paris in 1937, and a few years before that he published a book: Liberal Socialism. And then I have a friend, Yael Tamir, who did a dissertation with Isaiah Berlin, which produced a book called Liberal Nationalism. She served as Minister of Education in one of the last center-left governments in Israel. I was thinking about the role of the adjective in those phrases: "liberal socialism" and "liberal nationalism." And it seemed to me that the adjective—liberal—is more useful than the noun—liberalism.  
Liberalism in Europe, today, is something like "libertarianism"—it is a right-wing ideology. There used to be a left libertarianism, which is probably better called anarchism, and that persists in various sectarian versions, but it isn't much in the public eye. And then in the United States, liberalism generally means "New Deal liberalism." It's our very modest version of social democracy, and it isn't a very strong doctrine, since many of its practitioners became neoliberals much too easily. So, the -ism is not a strong or coherent doctrine. That doesn't mean that there aren't liberals. But liberals are people who are best defined morally or psychologically; they're what Lauren Bacall, my favorite actress, called "people who don't have small minds." A liberal is someone who's tolerant of ambiguity, who can join arguments that he doesn't have to win, who can live with people who disagree, who have different religions or different ideologies. That's a liberal. But those liberal qualities don't imply any social or economic doctrine. So, there are liberals in the world, and I can recognize them, but liberalism does not describe their actual political commitment. The word is better used to qualify the kinds of commitments that I write about: democracy, socialism, nationalism, et cetera.
Shenk: It seems you're arguing that the ideology of "liberalism" is empty at the core, but "liberal" as adjective can pull back other more substantive worldviews away from dangerous extremes. It's a way of getting to a golden mean. For instance, a "liberal nationalism" gives you the best of a shared devotion to a larger community without licensing full-bore jingoism.
Walzer: Right. But I also want to say that a liberal nationalist is someone who is able to recognize the legitimacy of other nationalisms. The adjective is a pluralizing adjective. With regard to democracy, it implies that there is a right of opposition to the ruling party, which means that there have to be other parties.
Shenk: But there's a tension between the role that liberal plays when you talk about "liberal socialism" and the role it plays when you talk about "liberal democracy." With liberal democracy, "liberal" is supposed to restrain majoritarian extremism that tramples over rights. But with liberal socialism, it seems like you want to bring out the democratic element in a socialist tradition that can veer into either sectarian dogmatism (in its milder form) or outright authoritarianism (in its more extreme). It seems like you're worried about democratic excesses in one case, and its absence in another.
Walzer: I'm not sure that the adjective does exactly the same work relative to all the nouns. But it does somewhat similar work in democracy and socialism, because with democracy, it constrains majoritarian rule, and then with socialism, it's a constraint on the ideologically correct minority, which claims the vanguard role in producing a socialist society. It also implies that there have to be competing elements within the socialist movement. There has to be room for competing groups and for disagreement—hence, yes, liberal democracy is crucial to liberal socialism.
Read the entire interview here.