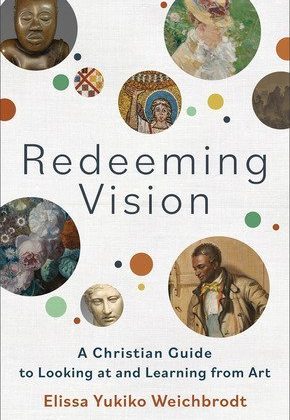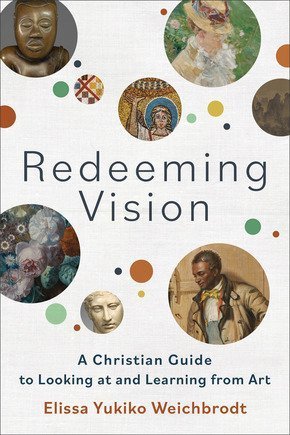 Today is book launch day for Current Contributing Editor, Elissa Yukiko Weichbrodt. Redeeming Vision: A Christian Guide to Looking at and Learning from Art, is now out from Baker Academic. Below, Dr. Weichbrodt tells us about her aims in writing this important book.
"I know this is important, but I'm just not artsy." I hear this despairing refrain at least once a semester from students in my Introduction to Art History class. At my liberal arts institution, I teach dozens of students every year who are taking their required Fine Arts distribution but worry that some natural affinity for the visual has passed them by, rendering the world of art museums hopelessly and forever inaccessible.
I assure them that this is not the case.
Every one of us lives in a culture dominated by images and we are already interpreting and judging visual artifacts. Whether we've made artistic pilgrimages to Italy or watched a lot of TikToks, we are all being shaped by art and visual culture. The images we see form our expectations for the world, including our ideas of beauty and power, race, gender, and class.
And, as I tell those in my faith tradition, this means that art is also shaping how we love God and our neighbors.
I wrote Redeeming Vision: A Christian Guide to Looking at and Learning from Art to fill a gap in the literature on faith and art. There are numerous, rich texts that propose philosophical and theological reasons for why Christians should engage the visual arts. And, there are works that use a Christian worldview as a lens for evaluating art and critiquing culture more broadly. But what we don't have is a practical guide that equips the everyday viewer to look at art and images in a productive way.
Redeeming Vision is an invitation to learn from, not just about, artworks by looking closely and curiously. The first three chapters introduce readers to foundational practices for looking at art and visual culture, providing vocabulary, first steps, and helpful questions. The remainder of the book explores different categories and genres of art, using case studies to model a variety of ways that we can respond productively to all kinds of images.
A seventeenth-century Dutch flower painting can invite us to be more attentive to the world around us. An eighteenth-century wooden sculpture of a Kuba king can help us be more curious about the ways different cultures communicate authority. But perhaps even more potently, artworks can demand rigorous self-reflection. Can we be honest about the ways that Dorothea Lange's Migrant Mother has formed our ideas about what the "noble poor" look like? Can we recognize how Paul Revere's famous engraving of the Boston Massacre echoes the strident tribalism of modern cable news? And what could we possibly learn from a contemporary artwork that is literally a crack in the ground?
The book is more of a field guide than an encyclopedia. Instead of "50 artworks every Christian should know," it proposes a way that Christians should engage with our visual world.
Redeeming Vision is premised on the belief that even our looking can be making. Rather than simply judging artworks according to our personal preferences or even our theological commitments, our vision can be generative. Our humble, careful engagement with art and images can lead to doxology and to lament, as well as confession, curiosity, and delight. Oriented in love and open to transformation, our viewing can be part of something new.