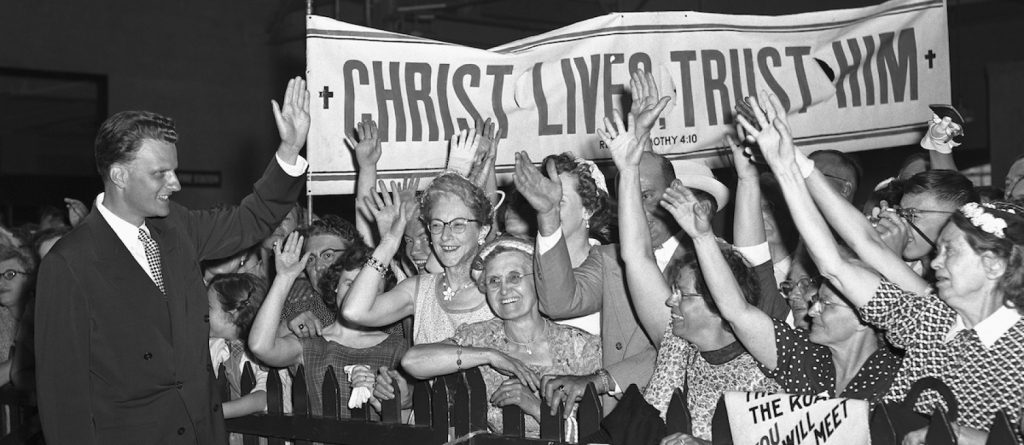 What is happening in Evangelical land:
Iowan conservatives are remembering that Trump blamed the pro-life movement for GOP midterm loses in 2022. More here.
The Kings College and a Canadian billionaire.
A UK Bible college fired a theologian for tweeting an anti-LGBTQ tweet. More here.
A conservative Methodist laments the state of his denomination.
Texas governor Greg Abbott tours evangelical Christian schools to make the case for vouchers.
Guns into ploughshares:
News on Billy Graham's North Carolina home.
Lucy Austen reviews a biography of Tim Keller and Beth Moore's memoir.
Blast from the past:
"Winning":
Al Mohler's influence on the Southern Baptist Church.
Franklin Graham against mifepristone:
Kirk Cameron and the firing of a Tennessee librarian.
Trump court evangelical Johnnie Moore at Indiana Wesleyan University:
A veteran Southern Baptist leader is suing the Southern Baptist Convention. And here.
Robert Jeffress, pastor of First Baptist Church in Dallas, retweeted this:
Christian motivational speakers:
A company trademarks "worship leader"
Mike Huckabee on Vivek Ramaswamy on Trump's possible indictment:
And Huck on Kevin McCarthy on Trump: