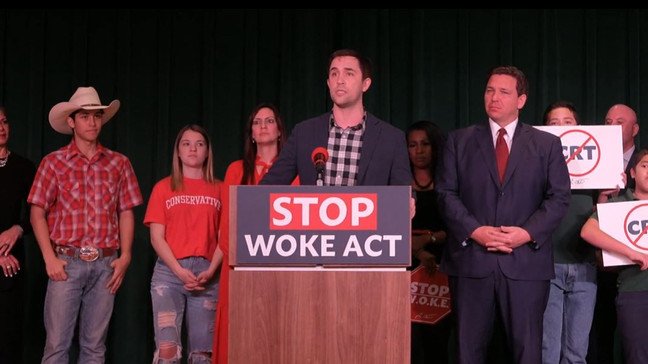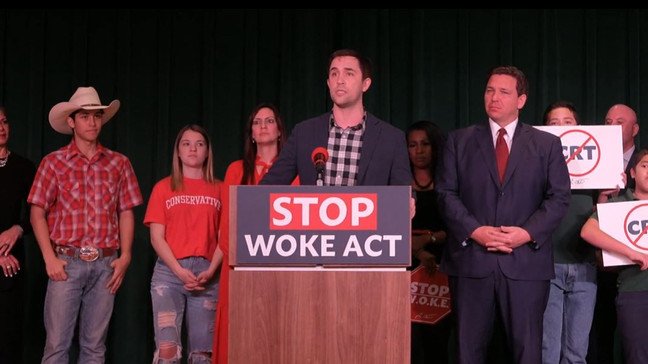 Roosevelt Montás directs Columbia University's Freedom and Citizenship program. Annie Abrams is a public school teacher. They believe that Florida governor Ron DeSantis and one of his lackeys, Christopher Rufo, are "destroying" liberal arts education.
Here is a taste of their piece at The Atlantic:
In recent months, those of us who care about the humanist tradition in education have watched with dismay as right-wing politicians clear space for what they dubiously call "traditional education," often linking their efforts to the cause of liberal education and the teaching of the Western canon. Florida Governor Ron DeSantis, who has placed his "anti-woke" education agenda at the center of his emerging national profile, is a case in point. With promises to reform higher education by "aligning core curriculum to the values of liberty and the Western tradition," he has positioned himself as a defender of liberal education. Christopher Rufo, one of his handpicked appointees to the board of trustees of Florida's New College, declared that part of the institution's agenda would include a "shift" to a "classical liberal arts model that provides a distinctly traditional brand of education and scholarship."
But the right-wing approach to liberal education and the Western tradition is as skewed as the notion among some academics that teaching the classics is tantamount to promoting white supremacy and European domination. In the presumption that the Western canon represents a single perspective, and in other surprising ways, elements of the radical right and the radical left seem to agree. And they are wrong. Only a censored and denatured liberal-arts curriculum can be employed in the service of ideological conformity. In the same way that liberal education does not have specific vocational and professional goals in view, it must also not have predetermined ideological or theological end points. To the extent that it is political, it is so because it cultivates self-determination, freedom of opinion, and personal agency.
In January, DeSantis, who studied history as an undergraduate at Yale, rejected a draft curriculum proposed by the College Board for a new Advanced Placement course in African American studies, denouncing it as woke indoctrination. Soon after, the College Board released a revised version of the course that de-emphasized readings and topics the governor opposed. After initially maintaining that DeSantis's criticism had not influenced its decisions, the College Board acknowledged that the Florida Department of Education had, in fact, requested the type of changes it had made to the course. Guided by political and corporate priorities, Florida and the College Board, self-styled champions of liberal-arts education, threaten to undermine the kind of learning that equips students for informed and empowered citizenship.
We support the idea of liberal education organized around the discussion of texts of major historical significance, sometimes called a "canon"—works that have been pivotal in the political, social, and philosophical development of contemporary culture. Democracy is imperiled if we forget the debates and struggles from which it emerged, and if we don't think deeply about what it means to be human. Not all texts and practices are equally effective for facilitating this type of reflection and conversation. The loose and shifting family of works that have proved exceptionally conducive to this task count as a canon.
That canon should be understood not as an inherited fixture but as a process requiring continuous revision and examination. Liberal education, like all other formal education, requires a degree of restriction. Selecting a canon should be the province of neither politicians nor corporations, but of faculty on the ground who are passionate about and dedicated to educating the next generation of citizens. The process should be an opportunity for educators to exercise democratic habits of deliberation, compromise, and collaboration.
Read the rest here.