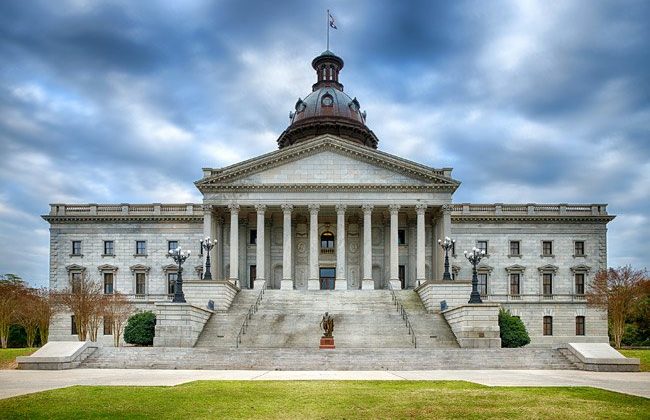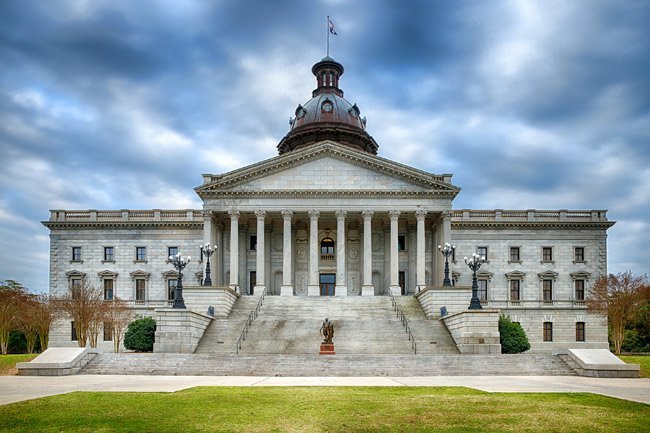 Have you heard about the South Carolina Prenatal Equal Protection Act of 2023? Twenty-one Republicans in the South Carolina General Assembly are supporting it.
Here is Stephen Neukam at The Hill:
Republican lawmakers in South Carolina are considering a change to the state's criminal code that would make a person who gets an abortion eligible for the death penalty.
The bill being considered in South Carolina, dubbed the South Carolina Prenatal Equal Protection Act of 2023, would redefine "person" under state law to include a fertilized egg, giving it at the point of conception equal protection under the state's homicide laws, including the death penalty.
The bill provides an exception for a pregnant person who underwent an abortion "because she was compelled to do so by the threat of imminent death or great bodily injury." It also provides an exception if the procedure is needed to avert the death of a mother "when all reasonable alternatives to save the life of the unborn child were attempted or none were available." 
The bill does not provide an exception for rape or incest, a point that Rep. Nancy Mace (R-S.C.) took aim at on the House floor last week. Mace has blasted her party for its restrictive abortion policies.
"To see this debate go to the dark places, the dark edges, where it has gone on both sides of the aisle, has been deeply disturbing to me as a woman, as a female legislator, as a mom, and as a victim of rape," Mace said.
Read the rest here.
The bill is sponsored by Rob Harris, a nurse and first-term member of the state House of Representatives from Wellford, Spartanburg County. In 2022 he ran unopposed. His 2022 campaign website says:
I watched as our country turned its back on Him over the years, and though I've tried to navigate the pitfalls for myself and for my family, I feel that the season of freedom we have enjoyed may be drawing to a close. I believe it is my duty as a Christian to engage the political system in order to preserve our God-given inalienable rights to Life, Liberty, and the Pursuit of Happiness. Over the years, I've been moderately active in politics, but after what happened in the 2020 election, I realized that the time to act is now!
He clearly sees state politics as a site for spiritual warfare:
Here is his 2022 Christmas card:
Apparently Christmas is about the incarnation AND limited government:
Tomorrow, we celebrate the birth of our sovereign, Jesus Christ, many years ago! He wrought His plan to save His people without any consultation from us, His creation. That's because He knows what we need better than we do. He created us to serve Him.
Many years ago, thirteen colonies decided to create a small limited government to serve them. It had clearly enumerated functions, because the colonies knew what they needed better than the entity that was formed.
The federal government does not respect our sovereign relationship to it anymore. We created it, not the other way around. It's similar to man in his contempt for his sovereign, referred to in God's word.
"Nay but, O man, who art thou that repliest against God? Shall the thing formed say to him that formed it, Why hast thou made me thus?" Rom. 9.20
When the feds overstep their function, as a sovereign state, we simply need to refuse to acknowledge their illegitimate orders and intentions. The 10th amendment, created by the states, spells it out for us, just as a reminder.
This Christmas, let's start thinking about God's design for sovereignty and how we can reclaim it, here in South Carolina.
Another sponsor of this anti-abortion bill is Mike Burns. He represents South Carolina's 17th district. He lives in Greenville County. In 2018, Burns wanted to build a monument to the black soldiers who fought for the Confederacy in the Civil War. Burns believed such a monument "can help educate current and future generations of a little-known but important part" of South Carolina history. He added, "These African-Americans, like many of their Caucasian contemporaries, stepped up to defend their home state during a tumultuous time in our country's history. Their service has largely been overlooked or forgotten." The problem with this proposal was that no Black people fought for the Confederacy. Woops!
Another sponsor of this anti-abortion bill is Bill Chumley. He represents South Carolina's 35th district. He lives in the Spartanburg County town of Reidville. He joined Mike Burns in trying to get a Black Confederate monument erected. After the 2015 shooting at Mother Emmanuel AME Church in Charleston, Chumley defended the flying of the Confederate Flag at the South Carolina capitol and said that the people killed at the church "sat there and waited their turn to be shot…that's sad. Somebody in there with a means of self-defense could've stopped this." Chumley is a member of Poplar Springs Baptist Church in Moore, SC.
Jordan Pace is another sponsor of this bill. He represents South Carolina's 117th district and lives in the city of Goose Creek (Berkeley County). He is a graduate (2011) of evangelical Charleston Southern University and attends Journey Church in Ladson, SC. He was the student council president at Charleston Southern and was a member of the Christian Life & Public Policy Commission of the South Carolina Baptist Convention.
Here is bill sponsor Thomas Beach:
And this:
Thirty-one year old Josiah Magnuson is another sponsor of this anti-abortion bill. After a 2019 debate with Nancy Mace (referenced in the article above–a GOP member of the SC House and a rape victim) on exceptions for rape and incest in pro-life bills, Magnuson placed a postcard on the desks of everyone in the state house that read: "It is twisted logic that would kill the unborn child for the misdeed of the parent." (Yes, you read that correctly). In a May 20 op-ed he apologized, saying he should have said, ""It is a twisted logic that would kill the unborn child for the crime of the rapist."
This bill probably has no chance of passing, but its very existence speaks volumes about the right wing of the Republican Party, especially in the South.