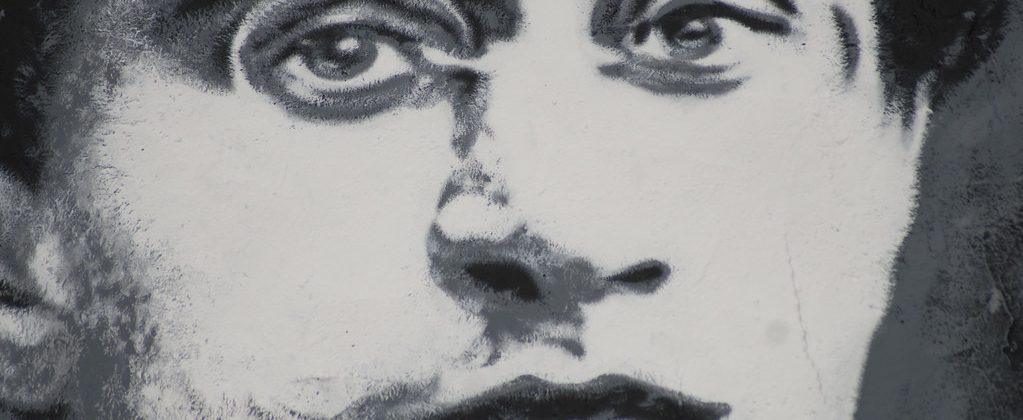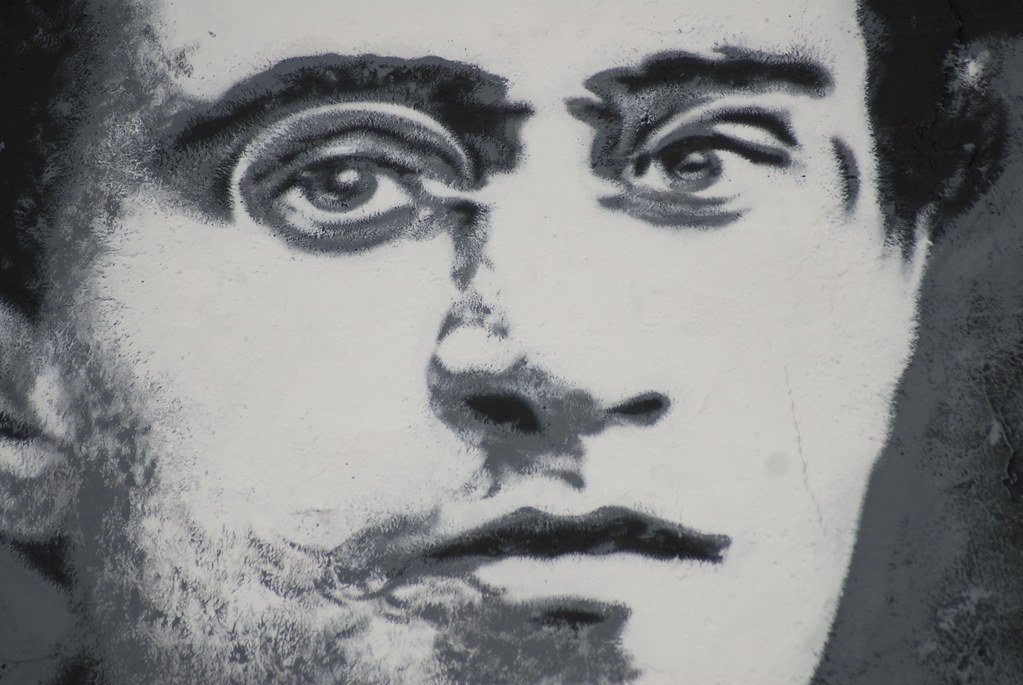 For several years now conservatives, and especially the Christian Right, have been warning their followers about the influence of "cultural Marxism." One of their favorite bogeymen is Mussolini-era Italian communist Antonio Gramsci. Here, for example, is Christian right purveyor of the past Bill Federer warning Jack Hibbs's Calvary Chapel-Chino Hills congregation about Gramsci. Pick it up at the 49 minute mark:
Here is a taste of an article about Christian nationalist, MAGA evangelical, and election denier Eric Metaxas. Notice the references to Gramsci:
First, some background on critical race theory. Critical race theory is a sub-discipline of critical theory, which is a Marxist attempt to infiltrate the social sciences and the universities and use them to destroy Western Civilization, a project that just now is succeeding beyond the wildest expectations of its 1930s founders.
The story begins with Karl Marx, whose ideas were adopted by the Russian Revolutionaries of 1917, and by atheistic intellectuals all over the world. But by the 1930s, it was clear that the laborers of most Western nations, who were far better off than the Russian serfs, were not going to unite and carry out widespread anti-capitalistic revolution.
An Italian communist named Antonio Gramsci realized Marx's theory of economic determinism—that capitalism would inevitably produce a socialist revolution—was wrong and that socialist intellectuals would have to change the culture in order to pave the way for the victory of international communism. Gramsci wrote: "The conquest of cultural power comes before political power, and this is achieved through the concerted action of intellectual "organic" call-outs infiltrated into all of the communication, expression, and academic media."
This was the theoretical impetus for "the long march through the institutions," the strategy of subverting society by infiltrating academia, the professions, the churches, government bureaucracies, media, entertainment and most recently, big business and big professional sports. This march through the institutions has been mind-bendingly thorough and is now largely complete. Gramsci died in prison in 1937 but left behind 3,000 pages of notebooks, which have been lovingly translated into English by a Maltese-American professor, Joseph Buttigieg. (Name sound familiar?)
Ironically, it also appears that those on the right-wing are making their own "march through the institutions" and they are invoking Gramsci in the process. Here is a taste of philosopher Alberto Toscano recent piece atThe New Statesman titled, "Gramsci in Florida.'" The subtitle says it all: "How the US right stole the ideas of the Italian Marxist in its war on the woke":
While the culture war playbook is remarkably consistent, down to the legal wording, it also generates a competitive arena, one in which Florida governor Ron DeSantis is successfully positioning himself to supplant Trump as the leader of a party committed to a strategy of ideological belligerence. Having promoted laws legalising motorists running over protestors (the "anti-riot" bill), turned deportation into spectacle by flying undocumented migrants to Martha's Vineyard, and even adopted the defence of gas-burning stoves as a fulcrum for ressentiment against metropolitan elites, DeSantis has made his name inseparable from the watchword incorporated into his Stop-Woke law.
An administrative coup at the New College of Florida designed to morph it into a conservative bulwark; the purging of black critical thought, activism and history from advanced placement (AP) courses in African American Studies; and now a bill proposing to ban gender studies, critical race theory and intersectionality from all state-funded higher education institutions – DeSantis has built his brand on shifting the culture war from a war of position to a war of manoeuvre. This terminology, drawn from the writings of the 20th-century Italian Marxist theorist Antonio Gramsci, is not alien to the DeSantis project. The principal intellectual agitator in the right's witch hunt against CRT, Christopher Rufo – appointed by DeSantis to the governing board at New College – has repeatedly invoked the one-time leader of the Italian Communist Party.
As with other such mentions of the Sardinian Marxist by the right it evinces no direct acquaintance with his writings, and follows a schematic template: having recognised the inevitable defeat of communist revolution in the West and its lack of traction among the working classes, Gramsci, the author of the Prison Notebooks, forged a strategy of elite takeover of key cultural institutions (schools, media, entertainment, publishing) by what National Review writer Nate Hochman has called a "Gramscian vanguard" set on sapping Western Christian liberal-democratic civilisation from the inside. Though analogous to the cultural Marxism conspiracy theory – Jewish-German Marxist philosophers in exile undermining America by seeding sexual disorder and black revolution – Rufo's variant seems to mute the anti-Semitic dog whistle and accord black thinkers greater, if nefarious agency. According to his conceit, critical race theory was the product of mainly black law professors (especially Derrick Bell and Kimberlé Crenshaw) adopting a Gramscian strategy to undermine American values for the sake of a nihilist mix of racial identity politics and anti-capitalism.
For Rufo, this Gramscian strategy has been so successful in the wake of the Sixties' cultural revolution that no facet of the US state is immune. That is why, as he stated in a speech at Hillsdale College (the Trumpian higher education institution which stands as a model for DeSantis's university putsch), "the solution is not a long counter-march through the institutions. You can't replace bad directors of diversity, equity, and inclusion with good ones. The ideology is baked in. That's why I call for a siege strategy." This strategy demands rhetorical aggressiveness: it must mobilise grassroots resentment; its aim is to decentralise the education system in keeping with the tried and tested menu of home-schooling, vouchers, school choice and privatisation.
Some of Rufo's radical-conservative co-thinkers have engaged in rhetorical acrobatics to argue that DeSantis' executive activism is not a mark of statism, but a temporary aid to what Sixties activists referred to as the "long march back" of the right through culture and administration. But Rufo, for all of his ignorance about Gramsci, seems to have understood that Gramsci never suggested that the moment of coercion could be bypassed altogether. In fact, unable to develop a conservative bloc among educators and scholars, DeSantis and other Republicans have had to resort to frivolous if destructive fatwas against critique. The "long march" might be summed up as dominance without hegemony. After all, as Roderick Ferguson (one of the thinkers purged from the AP curriculum) has astutely noted: "When do you go after literature and speech via legal means? You go after literature and speech through the law when you realise you have lost ideologically."
This right-wing appropriation of Gramsci's name and of a caricatured précis of his conception of hegemony is not new, having already gained prominence in earlier iterations of America's cultural infinity wars – back when "political correctness" was the bogeyman. As Gramsci scholar (and father of the current US transportation secretary) Joseph Buttigieg noted almost two decades ago, the fall of communism was greeted by conservative intellectuals with the warning that an overt Leninist strategy was being relayed by a covert Gramscian one. In See, I Told You So (1993), the right-wing radio personality Rush Limbaugh (recipient of the 2020 Presidential Medal of Freedom) declared that "Gramsci succeeded in defining a strategy for waging cultural warfare—a tactic that has been adopted by the modern left, and which remains the last great hope for chronic America-bashers." He was echoed in Pat Buchanan's The Death of the West (subtitle: How Dying Populations and Immigrant Invasions Imperil Our Country and Civilization), which warned: "Gramsci's idea on how to make a revolution in a Western society has been proven correct… the Gramscian revolution rolls on, and to this day, it continues to make converts." For good measure, Buchanan also paired Gramsci with the philosopher Georg Lukács, whose promotion of a "radical sex education program" during the brief Hungarian Soviet Republic of 1919 supposedly set the template for the gender disorders of our time.
Conservative foundations proliferated this image of Gramsci as the evil genius behind the cultural triumphs of a left. They continued to fantasise – as the likes of Rufo still do – that social liberalism and anti-discrimination policies are a kind of Trojan horse for the abolition of private property and the demise of the US. In this plot, as John Fonte, senior fellow at the Hudson Institute declared, "the academy is unwittingly fulfilling the role of the modern prince outlined by Antonio Gramsci". Theory, yet again, carries a halo of malice and subversion. It is un-American. And yet it is not just a phobic object, it is also a model to imitate. As Rufo has avowed, the aim is to "steal the strategies and the principles of the Gramscian left, and then to organise a kind of counterrevolutionary response to the long march through the institutions."
Read the rest here. Are anti-woke conservatives using Gramsci in a more effective way than the Gramscians? And what does Roger Federer, Eric Metaxas, and the rest of the Christian nationalists have to say about it?