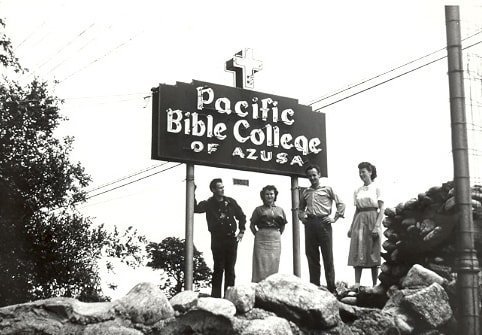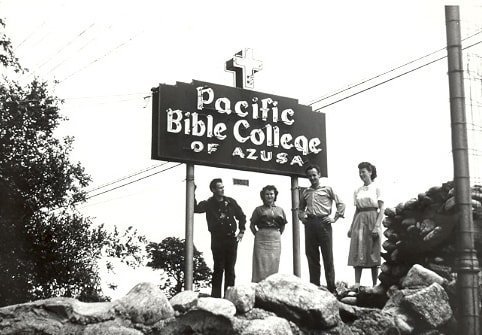 What is happening in Evangelical Land?
Rod Dreher defends Josh Butler's view of evangelical sex and claims that his critics do not understand Catholic and Orthodox views of sex. I don't think Butler gets it right, and the criticism is all fair and appropriate, but when I see folks saying Butler "has no business" writing such a book or The Gospel Coalition "must be held accountable" for publishing his piece, I wonder if Dreher's use of the word "cancel" in the subtitle of his piece may actually be accurate.
Randall Balmer returns to his hometown paper with a piece on Jimmy Carter and evangelicals.
Why did so many conservative evangelicals turn against the environment?
Women leading Christian colleges including Messiah University's own Kim Phipps!
Fundamentalism vs. Evangelicalism.
The 40th anniversary of Ronald Reagan's famous speech to the National Association of Evangelicals.
For evangelicals it's more about policy than faith.
Shane on life:
"Old School" Christian nationalism.
Why didn't "The Jesus Revolution" address Lonnie Frisbee's homosexuality? The director responds.
Anglicans in the global south reject Canterbury on gay marriage.
A new leader of The Evangelical Fellowship of Canada.
An evangelical church in Washington state is making too much noise.
Ed Stetzer, Rick Warren, and George Foreman:
Evangelicals for peace and reconciliation in Nairobi.
An Alabama megachurch leaves the United Methodist Church over LGBTQ.
Is the Asbury revival spreading?
Max Lucado speaks in tongues.
Should evangelical endorse books?
Blast from the past:
John Hagee is relevant again. Not his opinion, but God's:
Jenna Ellis is all-in on Tucker Carlson's revisionism of January 6, 2021 history:
So is Charlie Kirk:
So, apparently, is Trump court journalist David Brody:
Jenna tells us what is and isn't the civil rights movement:
Darryl Strawberry is an evangelical Zionist.
Is a miracle coming?:
Charlie will be at a megachurch near you this weekend. He might even use the pulpit to attack a U.S. Senator who is sick and in the hospital:
Transgenderism and demons:
The "Ministry of Truth":
Prophet Joseph Z predicts a revival is coming that will create "minutemen" to reclaim the journalism, news, and podcasting industries:
An ESPN NFL commentator on his wife.
I'd love to get Wheatley biographer David Waldstreicher's take on this:
A former member of the George W. Bush administration remembers Chuck Smith of "The Jesus Revolution" fame.
Jack Hibbs better hope she doesn't run:
Are Russell Moore, Tim Keller, Beth Moore, and David French "breastfeeding Christians"?
Eric Metaxas endorses Greg Locke new movie on demonic possession:
And here:
Samuel Rodriguez and a Liberty University student on the Asbury Revival.
Is January 6th footage now part of the agenda of the Family Research Council?:
North Carolina Republicans are trying to censor Senator Thom Tillis:
More evangelicals behaving badly. And here.
A megachurch pastor in Waco, Texas apologizes for hurting women with a sermon illustration.
Robison, as many evangelicals have done through American history, confuses political freedom and spiritual freedom:
Kevin DeYoung on the Josh Butler sex article.