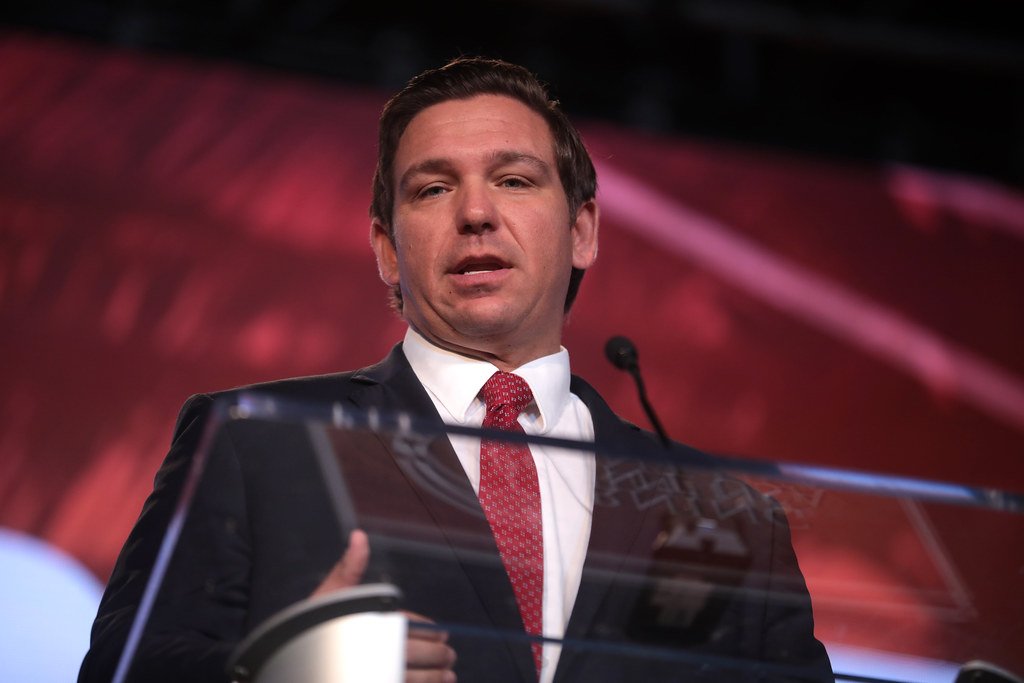 Here is a clip from the end of Florida governor Ron DeSantis's "State of the State" yesterday:
I'll let writer and political scientist Yascha Mounk, a defender of liberal values and academic freedom, take it from here. His recent piece in The Atlantic is titled, "How to Save Academic Freedom From Ron DeSantis:
Florida governor Ron DeSantis has been busy promoting a new book that sets out the case for his presidential run. His main message: Republicans need a new approach to combatting the cultural power of the left.
The Courage to Be Free: Florida's Blueprint for America's Revival begins by narrating DeSantis's political rise and goes on to give an account of his pandemic leadership. But it reaches a climax when he describes how he used the power of his state office to stand up to "wokeness." The implication is that he will do the same for the country if he becomes the next president of the United States.
Donald Trump excelled at offending liberal sensibilities while he occupied the White House. But he took few steps to check progressive ideas. Under Trump's watch, wokeness gained sway over some of the country's most influential institutions, and public opinion on issues such as race and immigration swung to the left. By contrast, DeSantis has pushed back against the institutional power of such ideas in concrete ways and on several fronts, including in business and entertainment.
The main focus of these efforts has been in education. Last April, DeSantis signed a piece of legislation called the Stop WOKE Act; according to a summary by Reason magazine, the sprawling bill was "intended to curb teaching about or conducting trainings on certain topics related to race, sex, and gender in Florida public schools and workplaces." Earlier this year, DeSantis successfully pressured the College Board to redesign a new AP course in African American studies, and installed close conservative allies on the board of trustees of the New College of Florida, a public liberal-arts college. Now his administration is preparing to go a step further: House Bill 999, pending in Florida's legislature, would fundamentally remake the nature of public education in the state by abolishing certain majors and granting political appointees the power to fire tenured faculty members.
DeSantis's pitch is worth taking seriously. His promise to fight wokeness is a big reason for his rapid rise on the right, making him Trump's leading competitor for the Republican presidential nomination. And because many Americans, of all ethnic origins and ideological stripes, feel alienated by the recent transformation of mainstream institutions, his campaign may even have helped DeSantis win voters outside his party's base.
Still, a closer look at the changes DeSantis is implementing in Florida reveals that—contrary to the promise encapsulated in the title of his new book—they will make Americans less, rather than more, free. Anybody who believes in basic constitutional values like free speech should reject his blueprint for America's revival—even if, like me, they have their own misgivings about so-called wokeness.
Read the rest here.