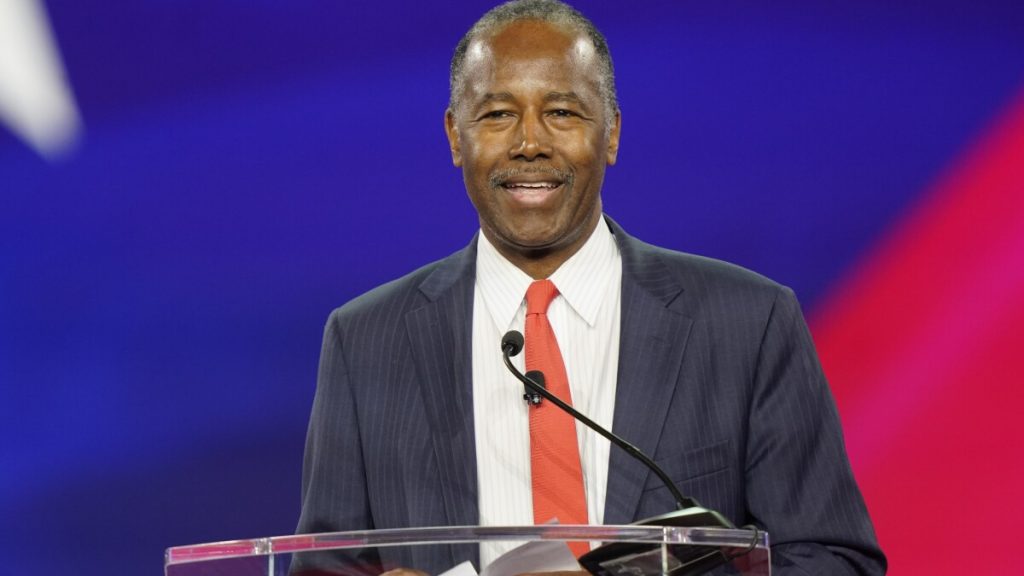 Check out our full coverage of the Asbury Revival.
The former HUD director and presidential candidate's speech this weekend at the Conservative Political Action Conference praised the founding fathers, repeated the myth that Ben Franklin led the Constitutional Conventional in prayer ("they got down on their knees"), and warned the audience not to "run away" from "our Judeo-Christian values." He also seems to think that there was no division or disunity in early America.
Here is his take on the Asbury Revival: "we have entered a new phase in our country, it's Ashbury (sic) College vs. Harvard. And I think like in David and Goliath, Asbury's gonna win. It's starting to spread and the young people are staring to realize that those principles such as 'love your neighbor' rather than 'cancel your neighbor' are the things that helped us to grow and to become a strong country."
Watch:
The Asbury Revival does not belong to any political party nor, I imagine, do most of the students who participated in this spiritual awakening want to be co-opted by a MAGA politician such as Carson.