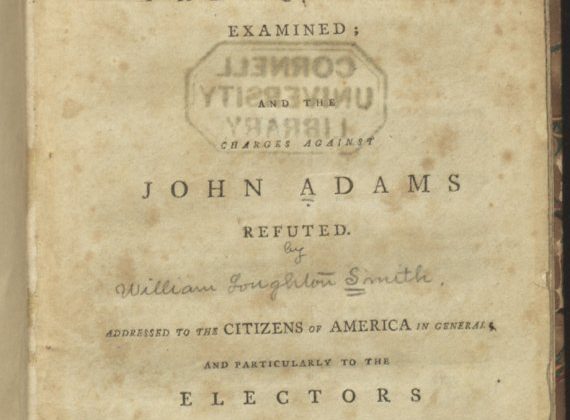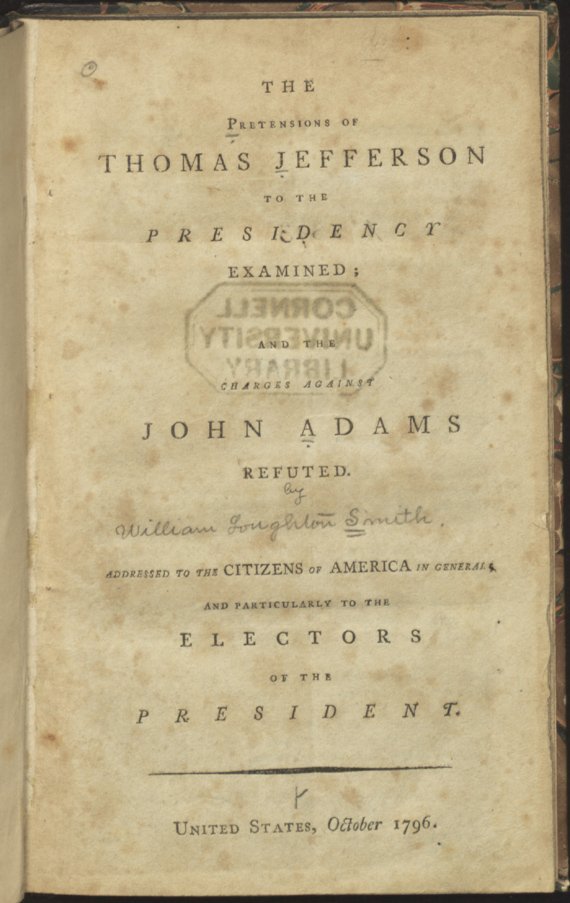 Over at his Substack, historian William Hogeland is telling "lurid tales" of American elections. He begins his series with the presidential election of 1796. Here is a taste of his post:
Jefferson supporters, labeling Adams "His Rotundity," claimed that the Federalists planned to install a monarchy in America (false). Adams's supporters claimed that Jefferson was an anarchist (false) who wanted to unleash a French-Revolution terror in the U.S. (false) and even—horrors—emancipate the enslaved (false). The Gazette of the United States, a Federalist paper, alleged that Jefferson was sexually involved with one of his slaves (true) and had fled during the Revolution (this needs context).
Hamilton was working against Adams, the candidate of Hamilton's own party, by trying to get southern Federalists to withhold votes for Adams and thus get Charles Pinckney of South Carolina elected instead. That scheme came to light, inspiring Adams's life-long fount of invective against Hamilton —including the famous "bastard brat of a Scotch peddler," but it got a lot worse than that. The Federalists, though a majority, were clearly having trouble functioning as a unified entity.
Then, in January of 1797, with the returns still coming in, one of Jefferson's paid hacks and dirty-tricks guys, James Callender, published an allegation that Hamilton had had an extramarital affair with a Mrs. Reynolds (true). The news had been around awhile. Early in the decade, the Jeffersonian group had been hoping to prove Hamilton guilty of corruption at the Treasury (false), based on some weird movements of money to Mrs. Reynolds's husband (true). To show his innocence, Hamilton confessed the affair and Reynolds's blackmail, privately, to James Monroe, giving Monroe copies of correspondence between him and the Reynoldses. That really meant confessing and giving the documentation to Jefferson and James Madison, who sat on it until 1796, when evidently they gave the documents to Callender and told him to fire away.
Callender did so—and operating on the "why not both" philosophy, alleged the financial corruption as well as the marital infidelity. As chronicled on stage and screen, Hamilton had to publicly confess to the affair in order to prove himself innocent of the corruption.
He and Monroe almost fought a duel over it. But Aaron Burr stepped in to mediate. So everything turned out fine after all.
Read the entire post here.