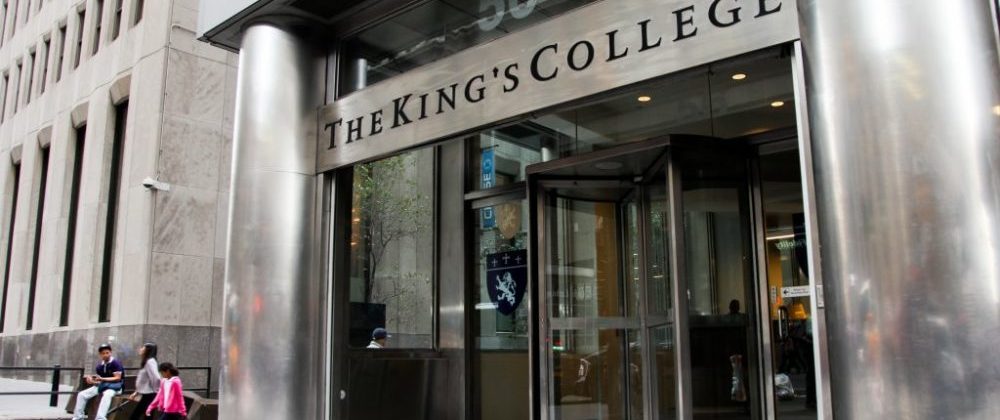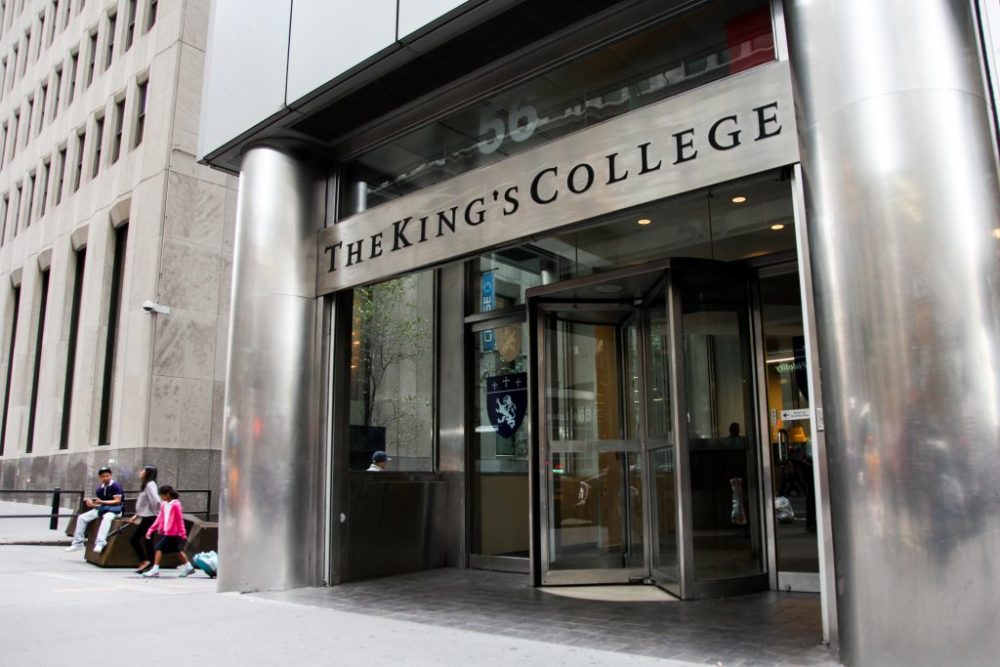 This could be the last semester for the Manhattan-based Christian college.
Here is Emily Belz at Christianity Today:
The financial crisis in Christian higher education has hit The King's College, a Christian liberal arts school in New York City, with the school saying it needs $2.6 million to finish this semester and to avoid the real possibility that it will have to close entirely after this school year.
The interim provost Matthew Parks told students in mid-February that the school was discussing transfers with other schools in the event of closure and that the school had been in touch with the Department of Homeland Security about making arrangements for international students.
The college so far has been able to raise only $200,000 of the $2.6 million shortfall for this semester, according to a spokesperson. The fate of the school could be announced any day—it is currently seeking partnerships or a merger with another school as a last-ditch bailout.
King's spokesperson Katelyn Tamm told CT that "there is no current plan to close the college mid-semester" and that commencement logistics had been set for May, with Christopher Scalia, the son of Justice Antonin Scalia, as the speaker.
"Our top priority is to help students finish the semester at King's well," Tamm said. "We already have transfer agreements in place with other institutions and are working on others, which include transfer credit and financial aid arrangements, to provide students with options for the fall in the event that the college needs to close."
Though King's has had struggles with enrollment, its bigger issue appears to be that it relied heavily on big donors who disappeared in recent years, according to public tax filings and interviews with people at the college.
It had no significant New York real estate to offset those financial challenges, so it was stuck paying high New York rents and salaries. Other prominent Christian organizations, like the American Bible Society, left the city in recent years for less expensive places.
In a fundraising appeal at the beginning of February, the school said it faced "the perfect storm of a slow, post-COVID-19 recovery, an economic decline, and rising interest rates which have complicated the sale of" its single $20 million property.
The sudden announcement of the school's troubles in an email to its community at the beginning of February has left students, faculty, staff, and alumni reeling.
Read the rest here.