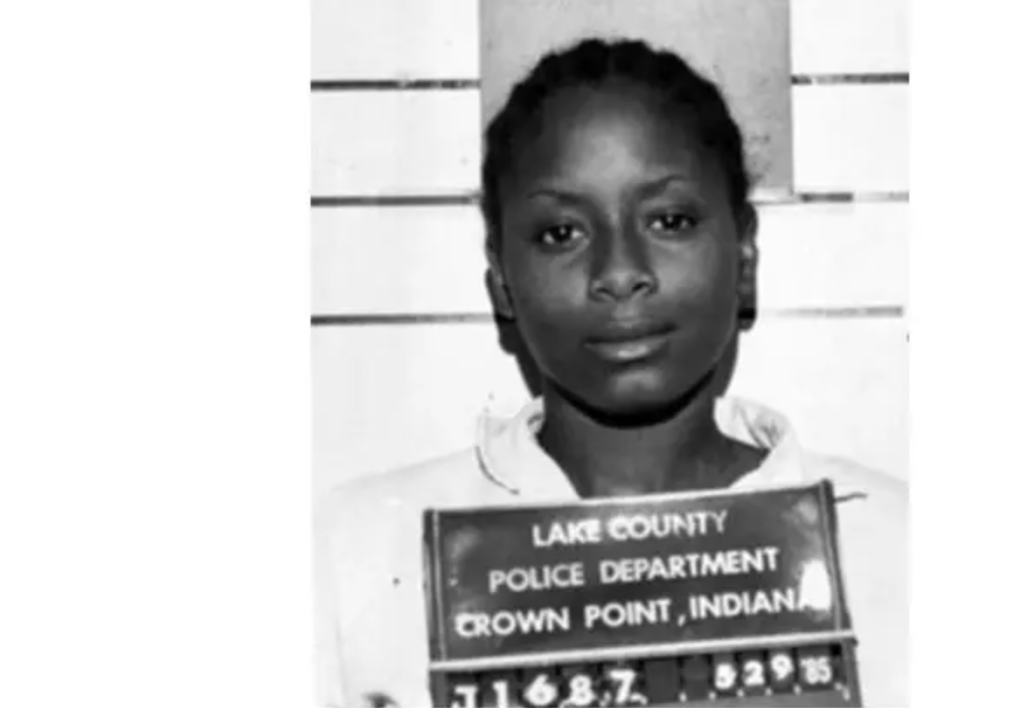 In Seventy Times Seven, mercy, pain, and justice meet in unanticipated ways
Seventy Times Seven: A True Story of Murder and Mercy by Alex Mar. Penguin Press, 2023. 384 pp., $28.00
Ruth Pelke's relatives disagreed about how to view her fifteen-year-old killer, Paula Cooper. Most of them were on the side of Bob Pelke, who believed Paula deserved death for the murder of his stepmom. In Paula's 1985 trial Bob told the court that anything less than death for Paula would be "immoral and unbiblical." Yes, Ruth had been a devout Christian who taught flannelgraph lessons to children about the love of God and forgiveness of sin. But Paula Cooper was a pitiless monster who had stabbed a seventy-three year-old grandmother more than thirty times, leaving her to die alone on her dining room floor. Never mind Paula's age—Indiana law still allowed for the execution of criminals as young as ten. Leaning hard into the Old Testament, Bob wrote that blood requires blood, and that criminals need to be "annihilated" in the interest of society.
Bob's thirty-eight-year-old son Bill initially agreed. But he soon came to see Paula in a different light. Alex Mar's new book Seventy Times Seven tells how one day, as he hung in a crane above the floor of a Gary, Indiana steel mill, Bill Pelke had a vision of his grandmother weeping for the girl who killed her. Bill sensed God telling him to forgive Paula. Against his family's wishes he wrote to her, in isolation on death row, offering forgiveness and even friendship. He told her he believed "Nana really wants me to do this."
Paula responded with a mix of childlike need and harsh defensiveness. She was lonely and she craved love, but the trauma of her childhood made it hard for her to trust anyone. Gradually, as they continued to write, Paula settled into friendship with Bill. She showed a softer, more insightful side toward all of the people who supported her—including the anti-death penalty advocates from Italy who asked the pope to make a special plea on her behalf.
When people crossed her, though, Paula still struggled with bursts of rage. Conflicts with inmates and guards could easily send her over the edge. Towards her mother, who had abandoned her repeatedly throughout her life, she seemed to feel a powerful mixture of intense love and bitter disappointment.
In 1988, after the Supreme Court in Stanford vs Kentucky barred the death penalty for defendants under sixteen, Paula's sentence was commuted to sixty years in prison. She served twenty-six more years, concentrating her time on improving herself through work and education. She continued to mature, and by the time she left prison she neither looked, thought, nor behaved like the angry fifteen-year-old who had killed an old woman in cold blood. Paula's transformation was slow but powerful, and through Bill Pelke, it ultimately influenced American law. Arguing before the Supreme Court in Roper v. Simmons in 2004, Bill insisted that Paula Cooper was "not the same person she was when she committed the crime." She was living proof that character change was possible, at least in a young offender. The Court decided five-to-four to lift the minimum age for capital punishment to eighteen.
So what does Paula Cooper's story—her terrible offense and her growth as a human being—tell us about the nature of juvenile offense, the culpability of young offenders, and the possibility of their rehabilitation? Along with the personal stories of the Cooper and Pelke families, the answers to these questions are central to Seventy Times Seven. In her meticulously researched narrative, Mar describes a time in Reagan's America when courts swung toward a tougher, more retributive philosophy of criminal sentencing. Some politicians, including the prosecutor in Paula's case, ran for office on their willingness to support the death penalty. Consideration for a defendant's age or life circumstances (poverty, abuse) was seen by many as a weakness that could leave the public more vulnerable to juvenile "superpredators"—essentially feral adolescents let loose on city streets. And as with most things in America, there was a strong racial subtext to the political discourse. In an era of urban decay, factory closure, white flight, and overwhelmed city services, the kids seen as most violent and unredeemable tended to be poor and black. Paula and the three other teenage girls involved with her in the crime were seen through the lens of this late-eighties public safety crusade.
Mar discusses how, even as politicians argued for treating juvenile offenders as adults based on the egregiousness of their crimes, advances in brain imaging began to offer scientific evidence that adolescent offenders are not the same as adults. Because of the physiology of the teenage brain, especially the not-yet-developed frontal cortex, young people have less impulse control and less immediate understanding of the consequences of their actions. That's the bad news. The good news is that their brains are more malleable, making their personalities more fluid and open to change.
It's significant that changes in Paula Cooper's life happened in the context of friendships with people like Bill Pelke. Though Mar doesn't address it, the science of childhood attachment (beginning in the fifties with the work of John Bowlby) has shown that humans learn to feel secure in themselves and cope with pain through close, stable relationships in infancy. Adverse experiences like abuse and removal to foster care—both of which Paula experienced repeatedly—can damage not only a human being's ability to form stable relationships but even a stable sense of self. The window of brain growth and malleability in adolescence offers teenagers a second chance for significant emotional growth. But this usually takes being in secure relationships with caring people.
Unfortunately, Paula's rejection by her mother caused ongoing grief, especially once Paula, released from prison, became more hopeful that things between the two of them might change. She seemed to do okay for a while, but only her sister Rhonda saw the depth of her disappointment. It was the hurt that never healed. In 2015, feeling unworthy and unwanted after a painful rebuff, Paula took her own life. The people who had become her friends were heartbroken. It's a measure of Paula's growth and change that her death caused so much pain to others.
Seventy Times Seven should take its place alongside Just Mercy as a story of the effort to make justice in America more blind to privilege but also more considerate of human circumstances. In the era of a very conservative Supreme Court, that effort is far from over. It's worth mentioning that Alex Mar could have overlooked the victim in an effort to humanize the perpetrator. Religious women of Ruth Pelke's generation have often been ignored, beatified, or lampooned. But Mar gives Ruth her honest due. A decent Midwestern farm girl who loved children and really lived out what she believed, Ruth was the inspiration for her grandson's decision to join the national campaign against the death penalty. And partly because of Bill Pelke's efforts, young offenders in this country now have a greater chance at restoration than even ten years ago. It seems like Ruth would have approved.  
M. Elizabeth Carter is a counselor and writer living in Alabama.